UNEP Foresight Panel on SIDS
The United Nations Environment Programme (UNEP) has organized a high-level panel of 15 experts on islands to prepare a Foresight Report on emerging problems and possibilities for sustainable development in Small Island Developing States (SIDS) as an input to the 3rd UN Conference of Small Island Developing States to be held in Apia, Samoa, in 2014. The panel members prepared suggestions for emerging challenges in SIDS, and then met for three days in Cambridge, England, on 14-16 May, to identify the priority emerging issues for further development in their report.

The panel meeting took place at beautiful Madingley Hall, an Elizabethan manor outside of Cambridge that is used by the University of Cambridge as a conference centre. The UNEP panel met in the wood-panelled Library, and another UNDESA group on socio-economic issues met in a conference room. We also had joint meetings, and gathered together for lunch in the dining room. In the evenings, we walked into the village of Madingley to eat at the pub. The last night we went to Cambridge, where a local academic took us to a pub on Jesus Green alongside the River Cam for dinner.



---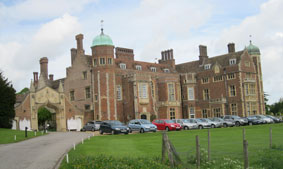 .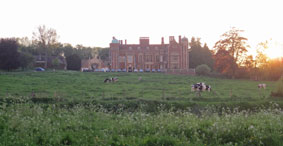 .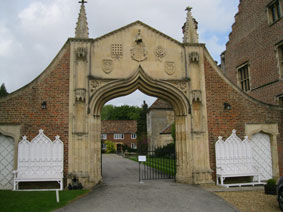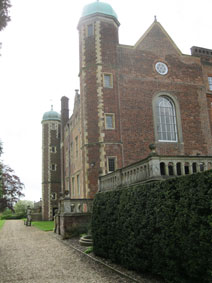 .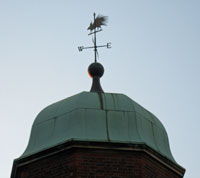 .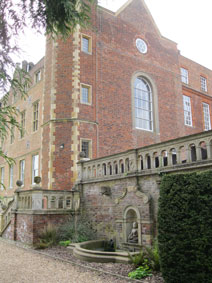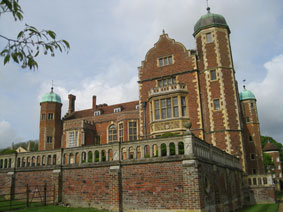 .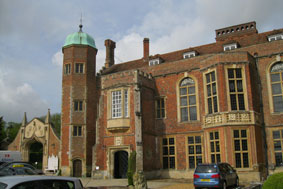 .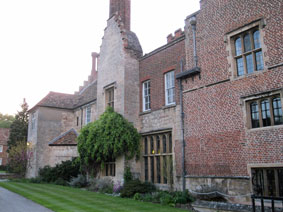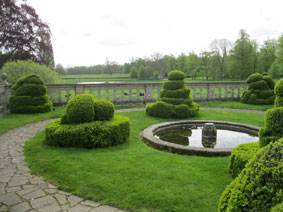 .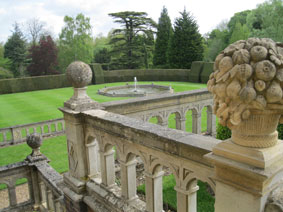 .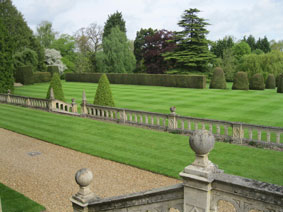 The gardens of Madingley House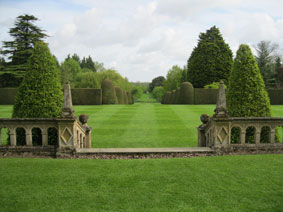 .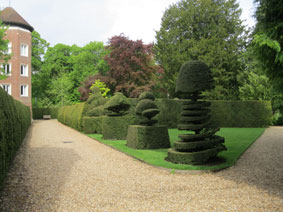 .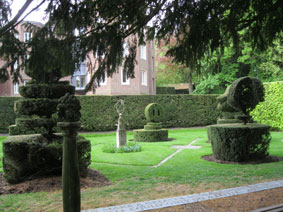 Beautifully-kept gardens and topiary collection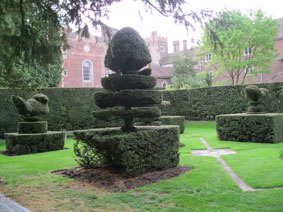 .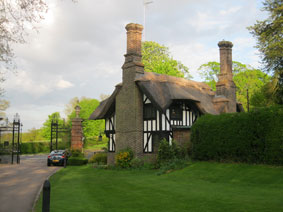 .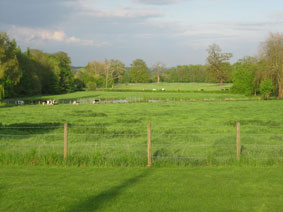 Gardens; the thatched gate house; view from the front of Madingley House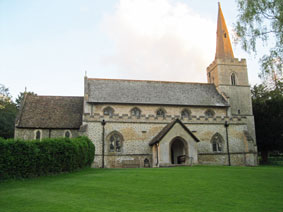 .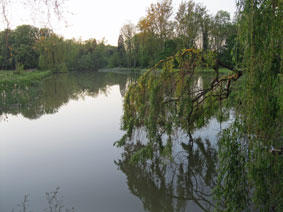 .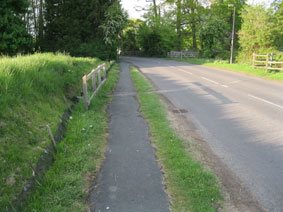 The church and lake on the Madingley House grounds; a barrier and tunnel to help toads cross the road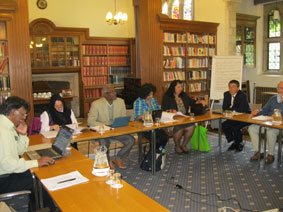 .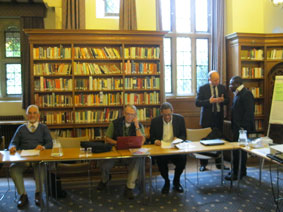 .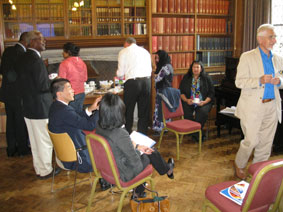 The UNEP Foresight Panel for SIDS met in the library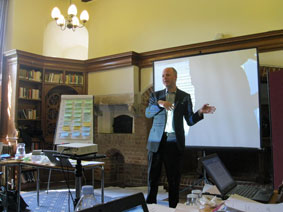 .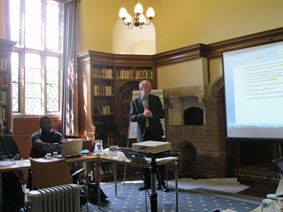 .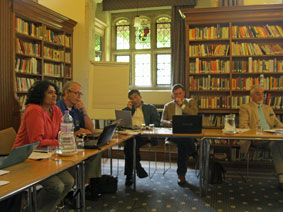 Marc Gramberger, facilitator of the foresight group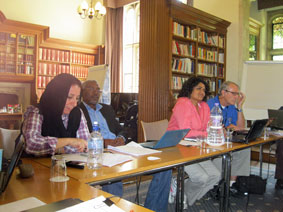 .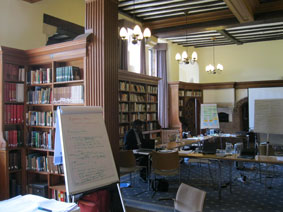 .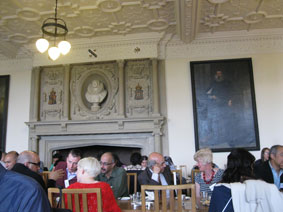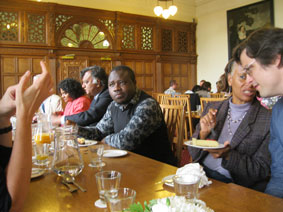 .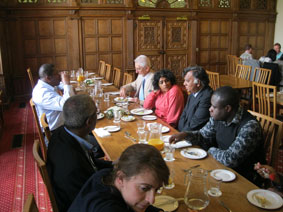 .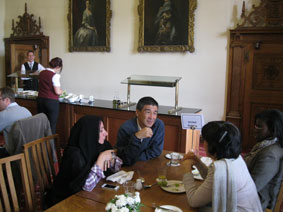 Lunch was served at long tables in the ornate dining room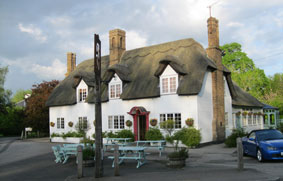 .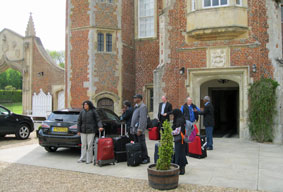 .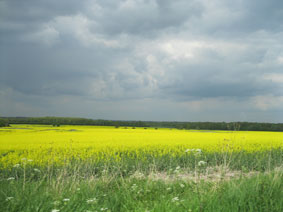 The Three Horseshoes Pub in Madingley, where we had dinner; departure; rapeseed fields on the way to Cambridge

Cambridge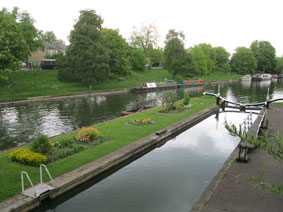 .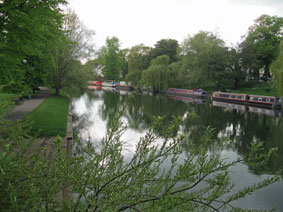 The River Cam, with its locks and houseboats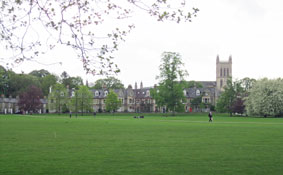 .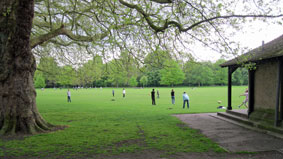 .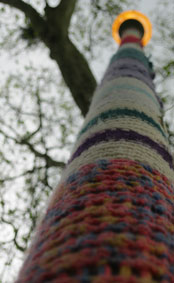 Jesus Green in the middle of Cambridge, and one of a row of odd knitted coverings for lamp posts



---