Dahl, Arthur Lyon. 1978b. Environmental aspects of project planning in the Pacific region. In Ram C. Malhotra (ed.),

Development Planning in the Pacific Sub-region with Special Reference to Evaluation

, Report of a Workshop held in Apia, Western Samoa. United Nations Asian and Pacific Development Institute, Bangkok. Vol. V, Chpt. IX, No. 40 (CP.6), 7 p. Reprinted in

S. Pac. Bull

. 28(2):10-13.
---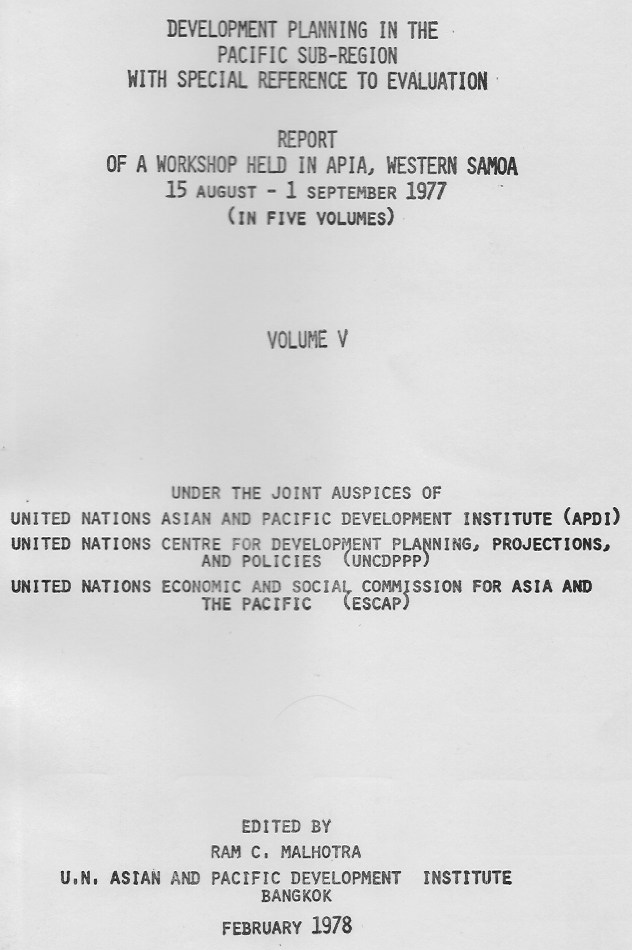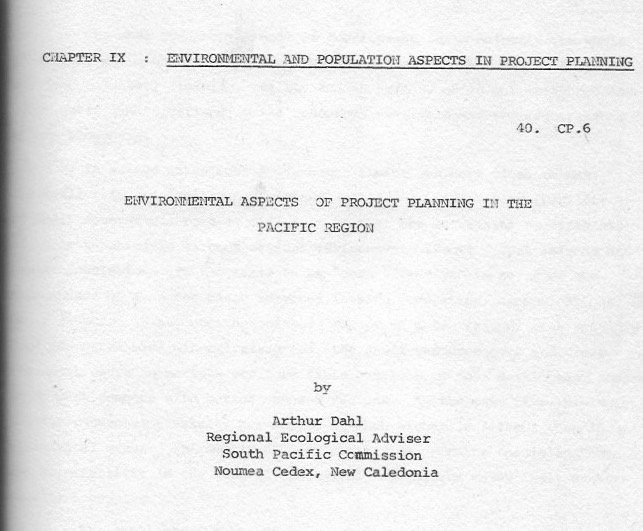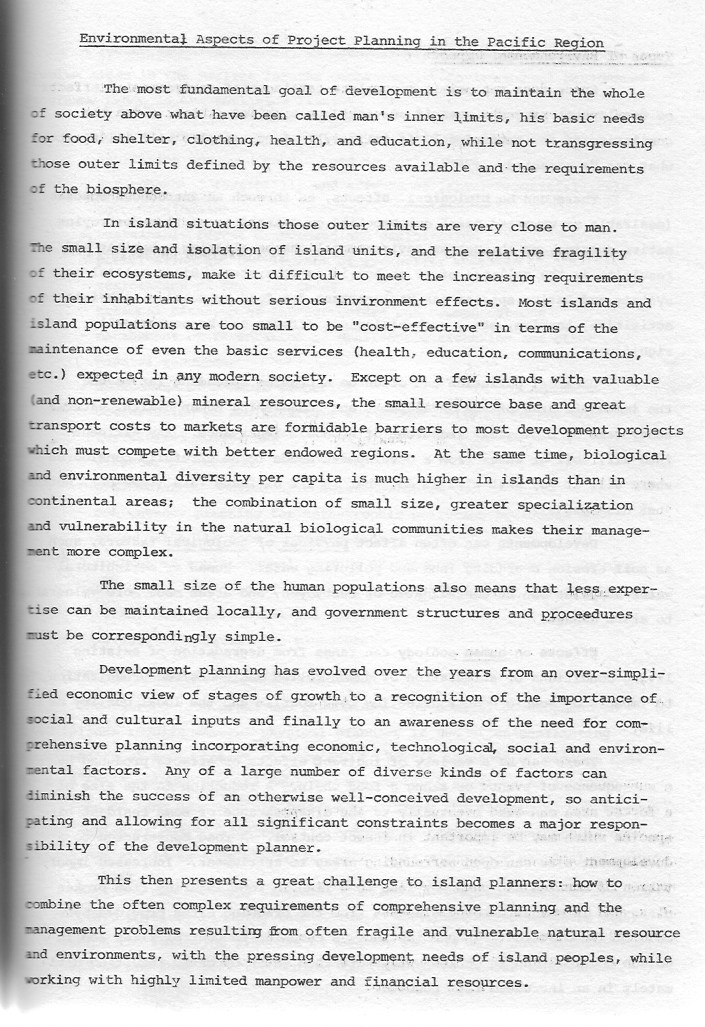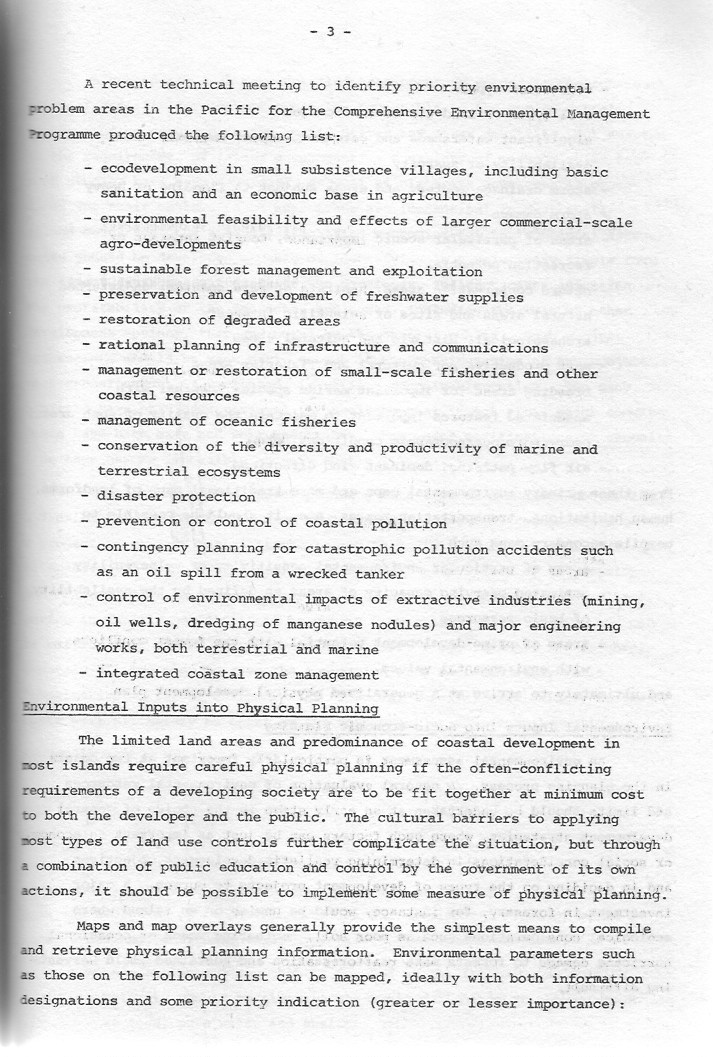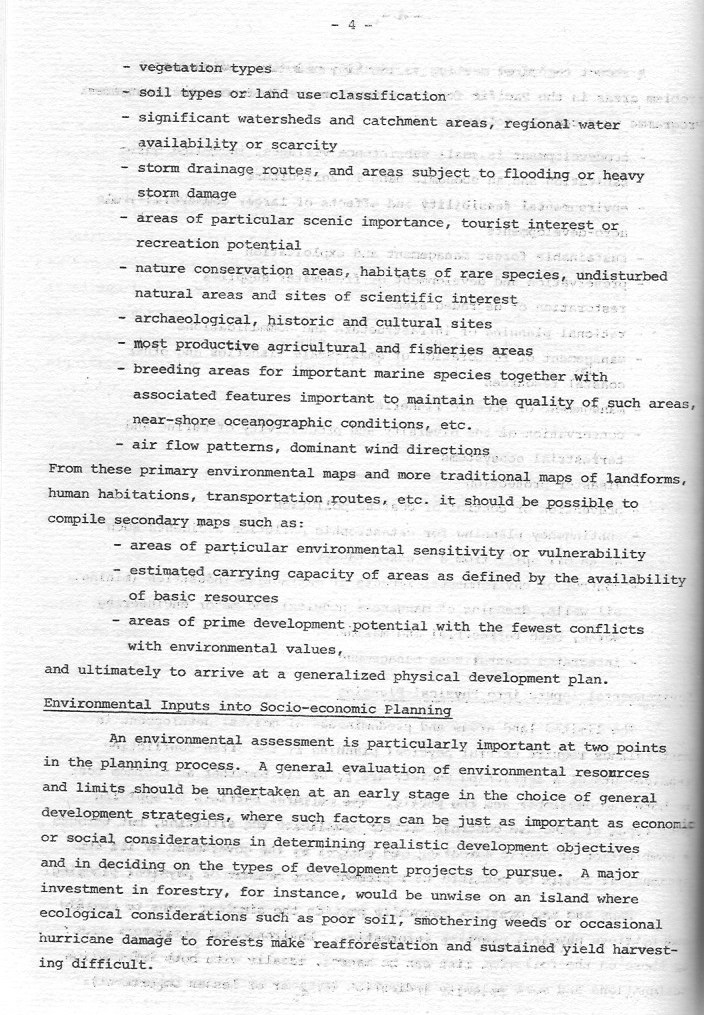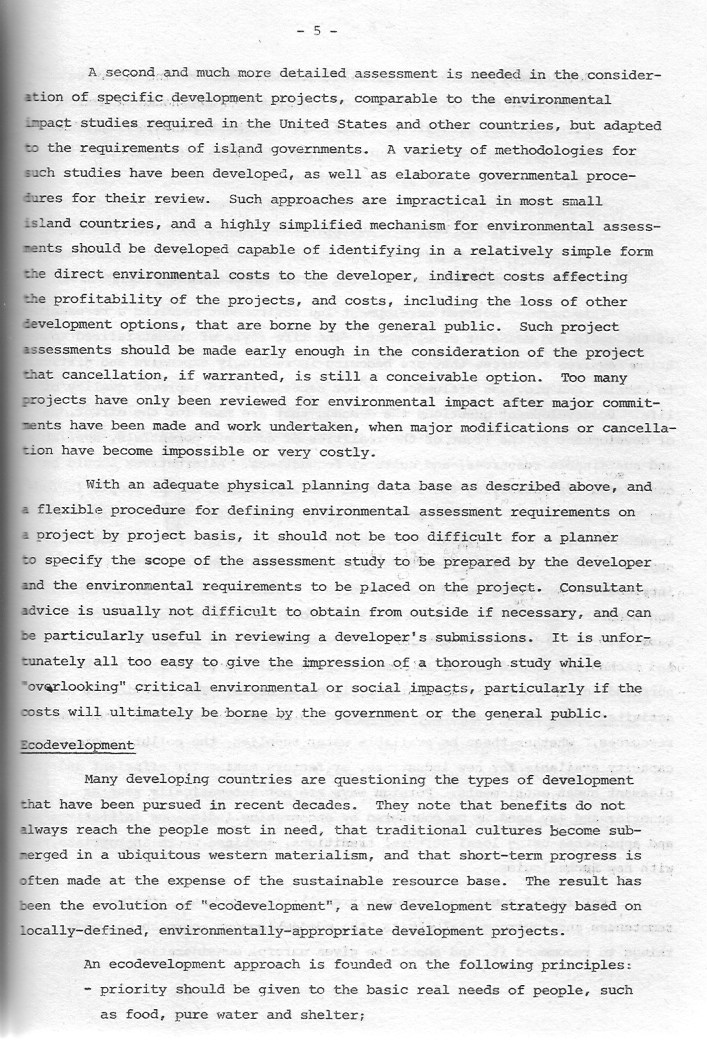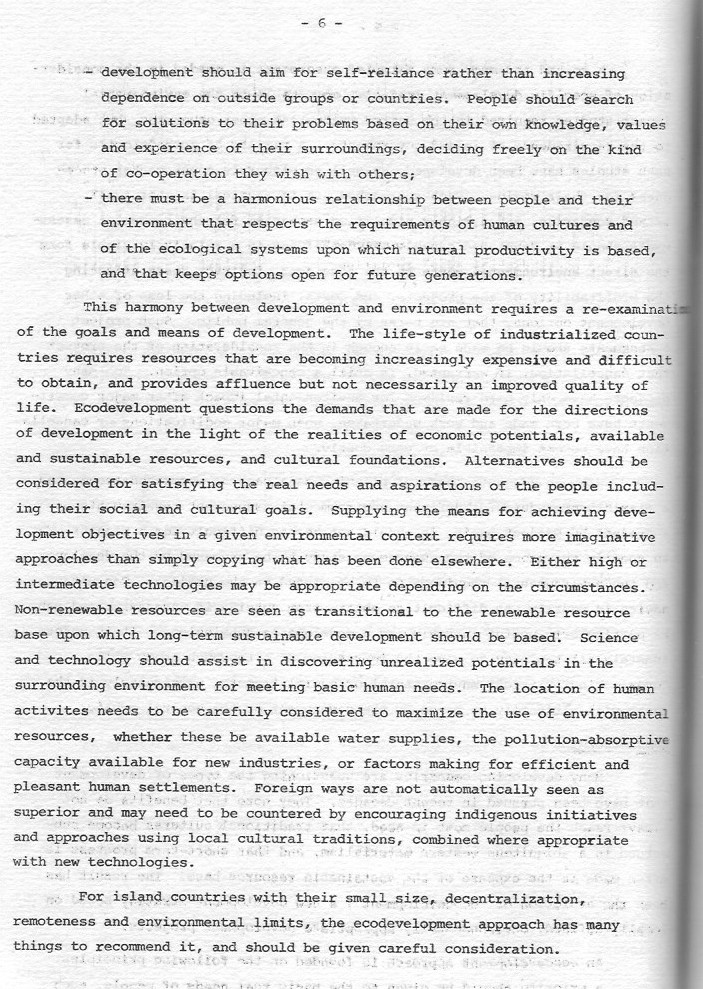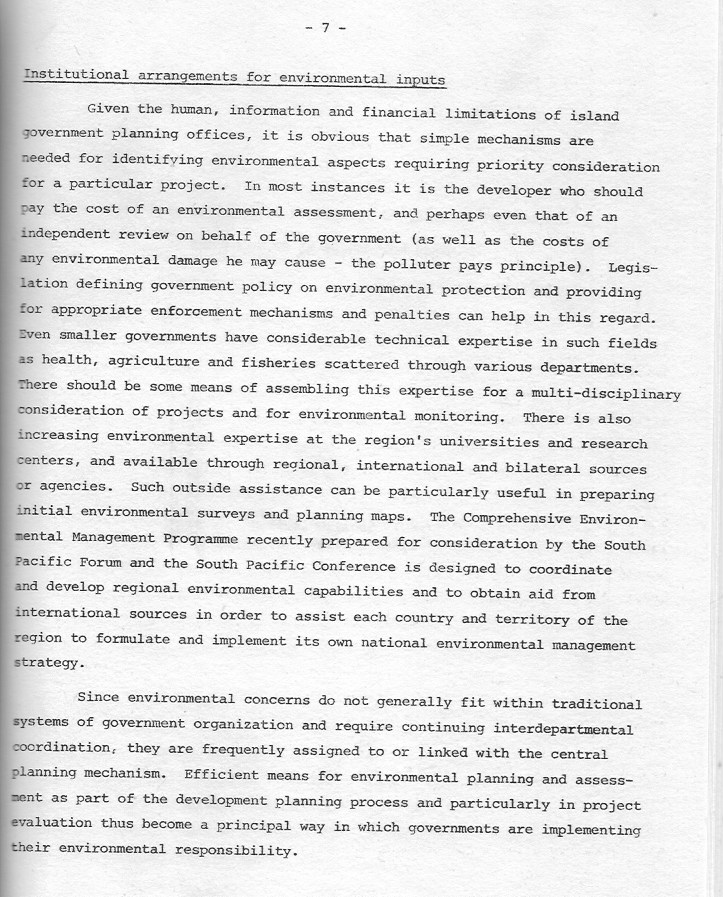 ---