Bahá'í Youth Pacific Conference, Apia, Samoa, 1969

An international Bahá'í Youth Pacific Conference was held in Apia, Samoa, in December 1969. Over 60 youth came from the Pacific Islands, Australia, New Zealand, Hawaii and California, with a programme featuring Hand of the Cause Abu'l-Qásim Faizí, and members of the Auxiliary Board and of National Spiritual Assemblies. One day, we climbed up Mount Vaia behind Apia to the grave of author Robert Louis Stevenson, "Tusitala" or teller of tales to the Samoans. We sang, enjoyed Samoan dances, picnicked along the beach and went swimming in the lagoon. After the conference a number of us took the ferry to the other main Samoan island of Savai'i, where we were received by the Bahá'ís in the village of Puleia. The conference helped to build a Pacific-wide Bahá'í identity, and forged links between communities across the region.

With a new Bahá'í Youth Conference planned for Apia in mid-2013, as one of 114 youth conferences across the Pacific and around the world, it seems appropriate to remember this pioneering conference 44 years before.

---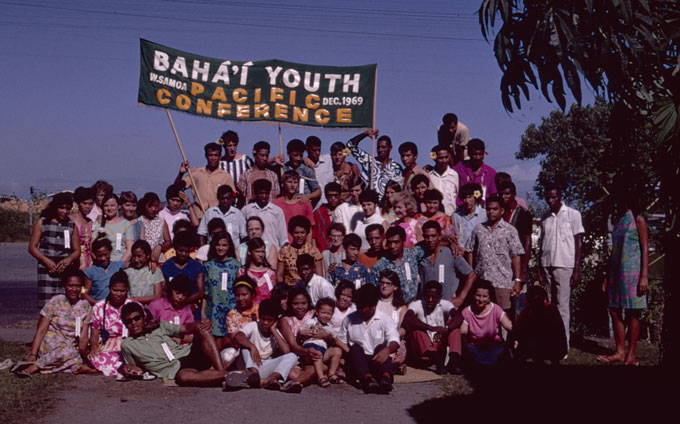 The Bahá'í Youth Pacific Conference 1969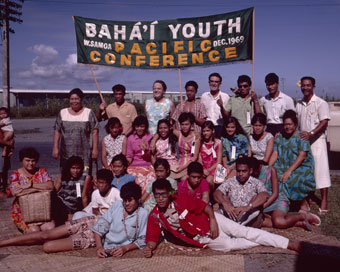 .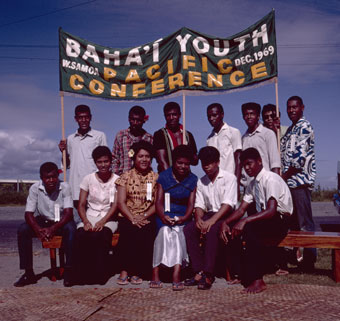 .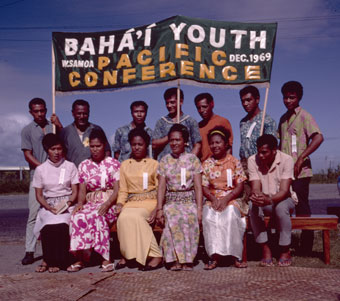 The delegations from Samoa, Fiji and Tonga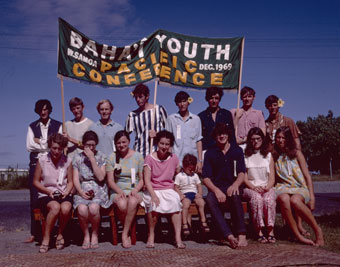 .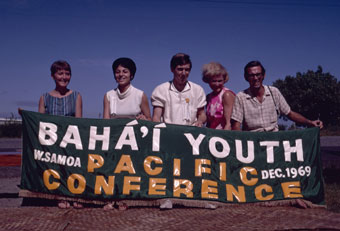 .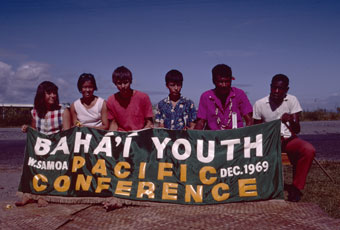 Delegations from New Zealand, Australia, and American Samoa/Hawai'i/New Caledonia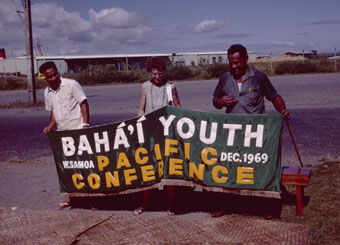 .

Auxiliary Board Members Niu Tuitaga (Samoa), Margaret Rawlings (New Zealand) and Mosese Hokafono (Tonga); Hand of the Cause A.Q. Faizi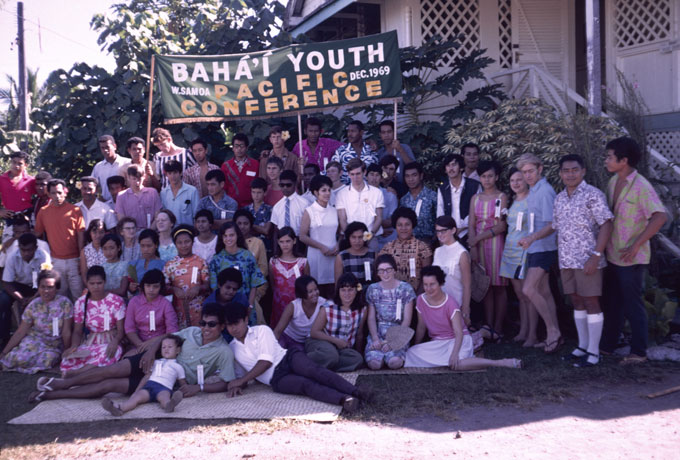 Group photo of the conference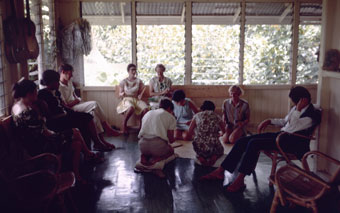 .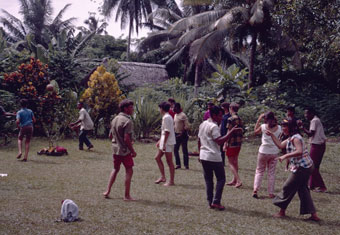 .

We played Maori stick games and sports, sang songs and enjoyed Samoan dances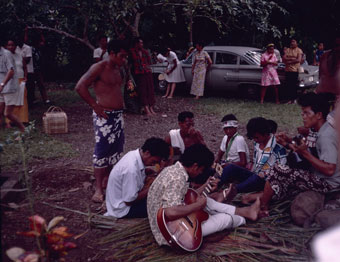 .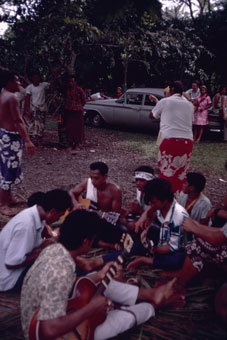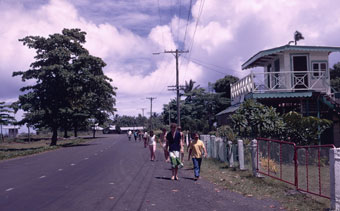 .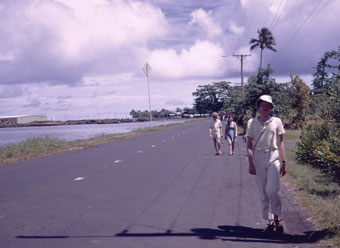 .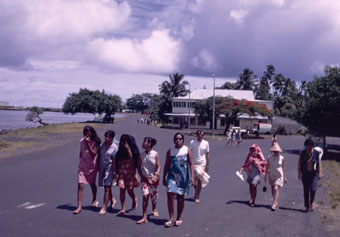 We stayed at Aubrey and Greta Lake's large house near the port in Apia, and walked into town along the Beach Road

.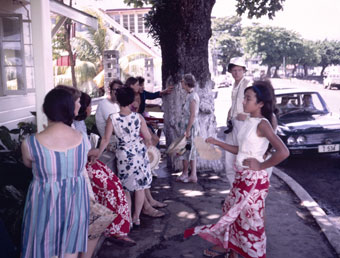 .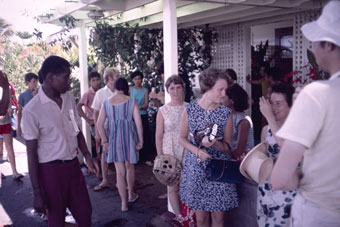 .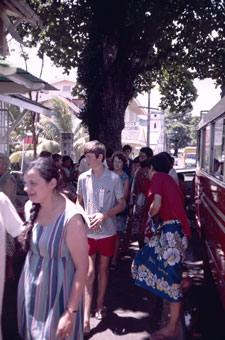 For Mr. Faizi's departure, we all waited outside Aggie Grey's Hotel to wish him goodbye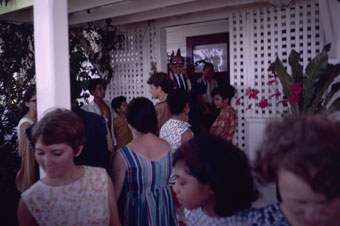 .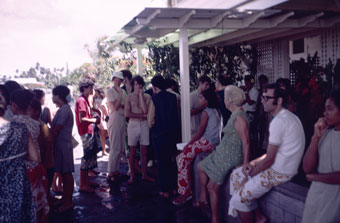 When Mr. Faizi came out, we had some last moments with him before his departure

---
Climbing Mt. Vaia behind Apia, to the tomb of Robert Louis Stevenson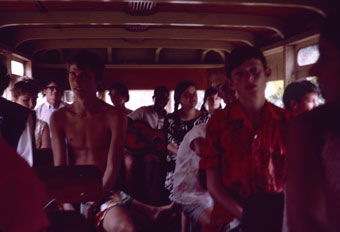 .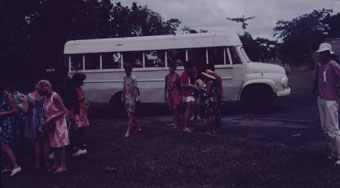 .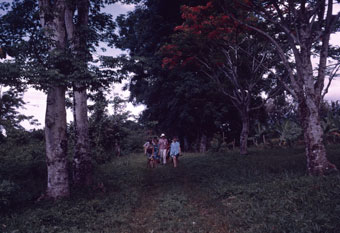 In the bus; getting ready for the climb; walking to the base of Mt. Vaia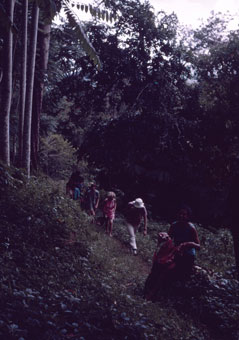 .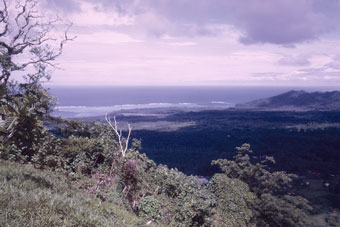 .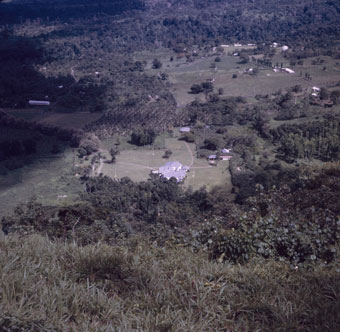 Climbing Mt. Vaia; the view over Apia from the top; looking down on Vailima, former residence of Robert Louis Stevenson, and then of the Head of State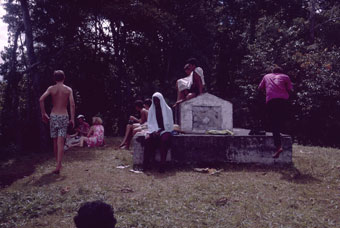 .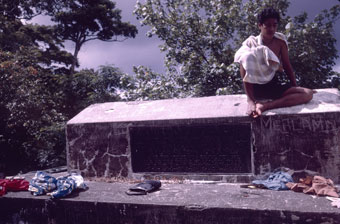 .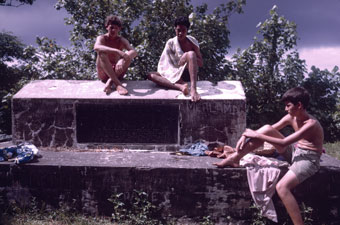 At the tomb of Robert Louis Stevenson on top of Mt. Vaia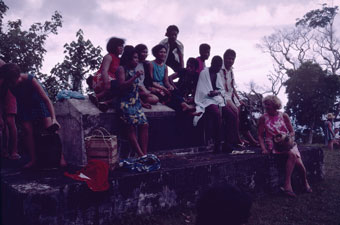 .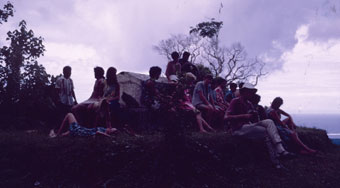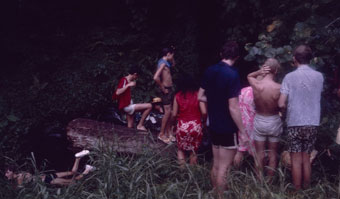 .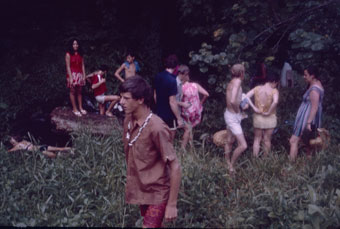 After climbing down the mountain, we cooled off in a stream

---
Picnic at the beach near the ferry landing for boats to Savai'i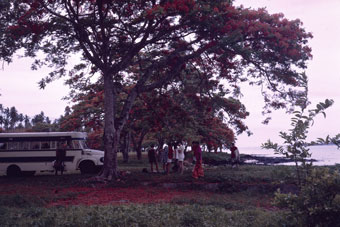 .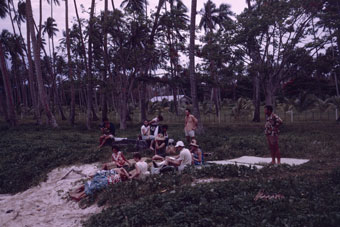 .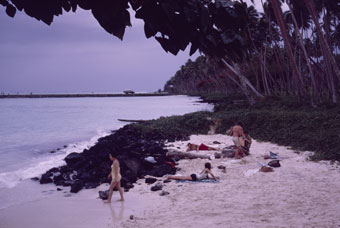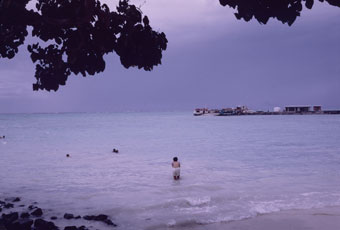 .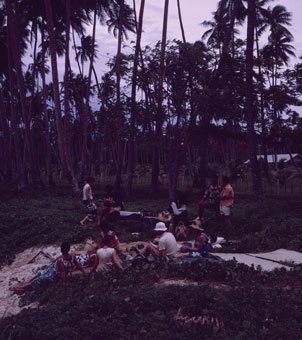 .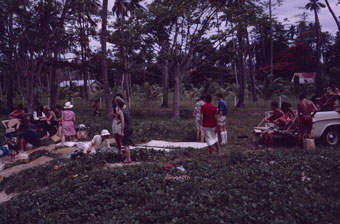 ---
Traveling from Upolu to Savai'i after the conference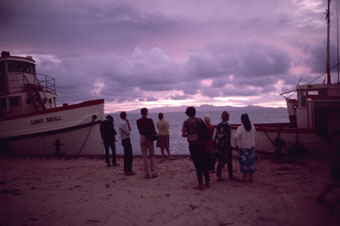 .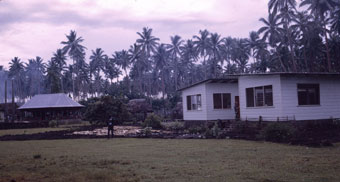 .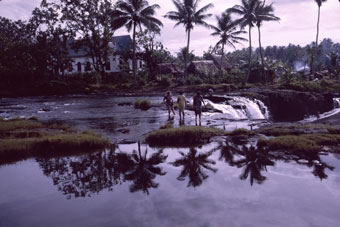 Sunrise from the boat landing on Savai'i, with our ferry on the left; Puleia village; crossing the river near Puleia village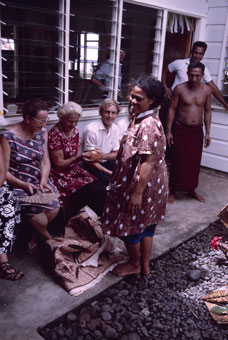 .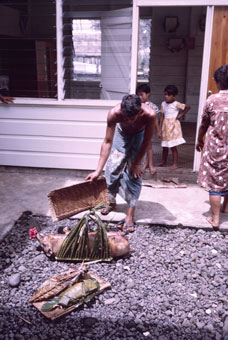 We received a traditional welcome from the Bahá'ís of Puleia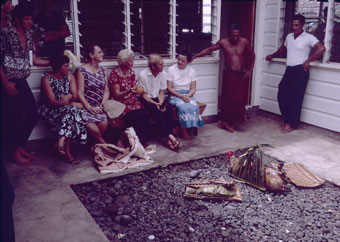 .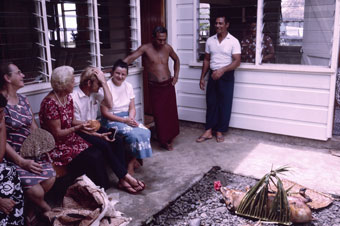 Traditional gifts of food, including a roast pig

The Bahá'í Youth Pacific Conference left its mark in the spirit of all those who attended, and scattered its influence across the Pacific.


---