My personal interests linked above range from religion to art.
The first section features my recent activities, regularly updated (most recent first), with links as relevant to other parts of my sites.
Since I used to spend about a third of my time traveling, it is more than a hobby. Between professional trips (that continued even though I am formally retired), travel for the Bahá'í Faith, and visits to family, I have managed to travel to more than 80 countries. Here are photo albums of some of my recent trips.
There is no easy way to describe the influence the Bahá'í Faith has had on my life, since the principles, values and vision of this new world religion have been determinant in everything I have done or tried to do. From the beginning, they set me on a path of service to humanity. The official Bahá'í web site is http://www.bahai.org. For information on my Bahá'í activities see my Bahá'í curriculum vitae. Since I am frequently invited by Bahá'í communities to give lectures, I have included a page of some of my Topics for talks, apart from those in my professional fields.
The International Environment Forum is a Bahá'í-inspired professional organization which I helped to found in 1997. It combines my professional and personal interests, as it bridges the worlds of science and religion, and tries to be of service to the world by applying spiritual principles to the practical problems of the environment and sustainability. Many of my papers on these topics can be found on this site, along with many other resources.
I cannot encourage others to be sustainable and to care for the environment without practicing it myself. Here I share some of my own efforts for a sustainable lifestyle, and some of my thinking and book reviews in my blogs.
Coming from a Bahá'í family has set the path of my life and that of my siblings. This page leads to albums of my life in pictures, a kind of photo autobiography of my attempt to lead a Bahá'í life.
My life of service charts my professional activities for the environment and sustainability, with links to my papers and other outputs. It is more readable than a curriculum vitae.
My little chalet in the forest is where I practice my main hobby and recreation, which has always been rebuilding and landscaping old houses. Working with my hands, or digging in the garden, have always been an essential break from intellectual work and the office routine of an international civil servant. I no longer need a big house for a family, so now I spend part of my time at this little chalet in the forest in France near Geneva. These pages show the natural beauties of my forest in different seasons, my neighbourhood, and some of my activities there.
As a resident of Switzerland, I spend the majority of my time in Geneva in the municipality of Vernier, living in a tiny apartment. Vernier has some amazing parks and gardens for an urban community, and these pages show some of my activities there.
I have lived in (and helped to create) some beautiful homes and gardens in my life. Here are pictures of most of them.
Art and beauty are a much a part of my life as science and religion. Among the artists and Bahá'ís whose work I admire, Mark Tobey (1890-1976) has a special place. Here you will see why.
Photography is another way to show my love for Our Beautiful World. Starting as a teenager, photography has been for me a scientific tool, a way of recording places, events and people, and a way of capturing the beauty of the world around me. These are some of my favourite places.
My blog
at International Environment Forum

You can also find me on Facebook and LinkedIn
(but not very reliably)
Titles for Talks
Some topics on which I give public talks, and examples of presentations
MY BOOKS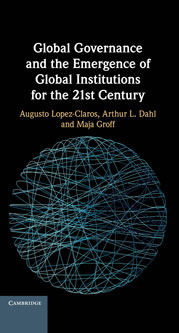 .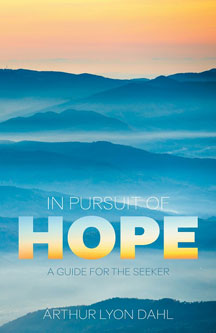 Order Global Governance from Cambridge . Order In Pursuit of Hope from George Ronald or Kindle version from Amazon
An html version of In Pursuit of Hope to read on smartphones and tablets is available at http://www.yabaha.net/dahl/hope/hope.html
Global Governance also available in Open Access from Cambridge, or as e-book from Amazon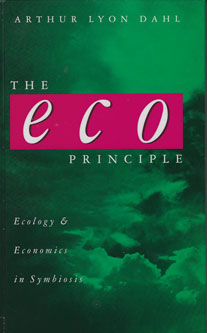 .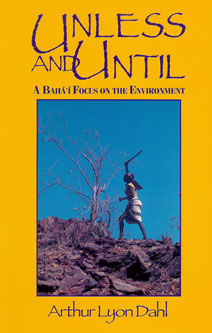 Eco Principle can be ordered from George Ronald. Click on cover for pdf of either title
Publicity Materials (biosketch and photos)
---
Go to Professional home page
Return to Home page
Last updated 9 March 2023