(Letter written on behalf of Shoghi Effendi, 17 February 1933, Compilation on Social and Economic Development, p. 4)

I have had the chance to live in some beautiful and interesting places in my life, and this page documents some of them. Restoring old houses, designing and building gardens, and making paths through the forest have been my favourite recreational activities since I was a teenager. See also my chalet page for one of my current residences and garden.
---
PEBBLE BEACH, CALIFORNIA 1956-1964
When our family moved to Pebble Beach on the central California coast in 1955, we build a home on Del Ciervo Road near Midwood Lane, on 3 acres of forest at the top of a canyon overlooking Carmel Bay and Point Lobos. There were four bedrooms downstairs for the four Dahl boys, and bedrooms upstairs for my parents, grandmother, a guestroom, and another bedroom used variously for a resident musician or foreign student. This was our family home during my teenage years and university studies.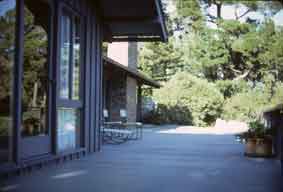 .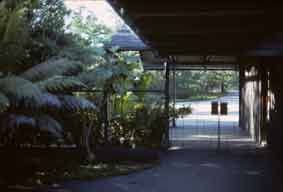 .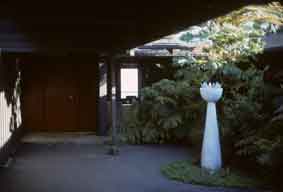 deck overlooking the view entrance garden front door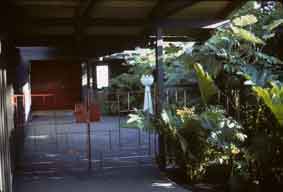 .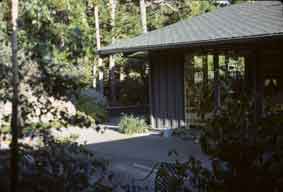 kitchen garden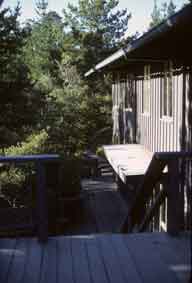 .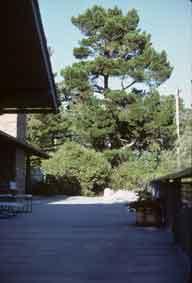 .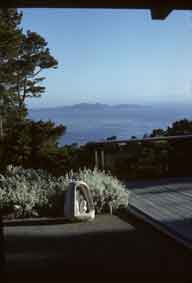 view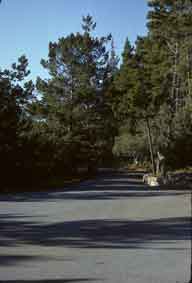 driveway
bedroom wing deck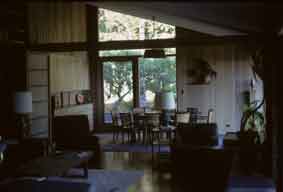 .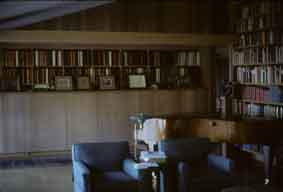 living room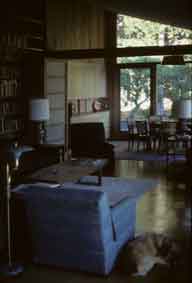 .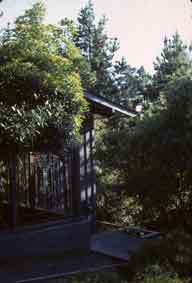 bedroom wing with forest canyon beyond
---
GOLETA, CALIFORNIA 1964-1969
During my years as a graduate student at the University of California at Santa Barbara 1964-1969, I lived in a small house with an ocean view a short distance from the campus in Isla Vista, at 6648 Del Playa Drive (it has now been replaced by an apartment building). The back yard was full of fruit trees (orange, peach, lemon, qumquat) and in the front yard I made a Japanese garden with pond, bridge and fountain.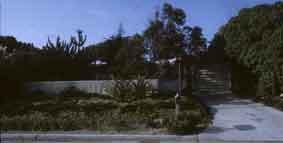 .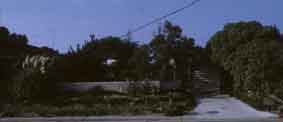 .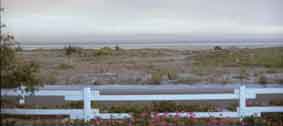 house from the street ocean view with Channel Islands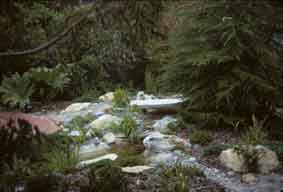 .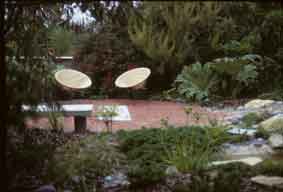 front garden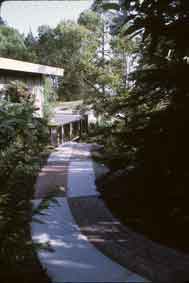 .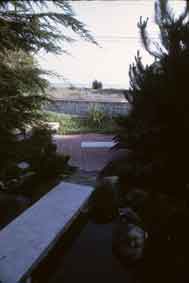 .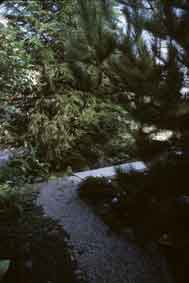 .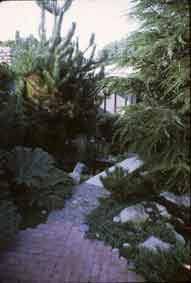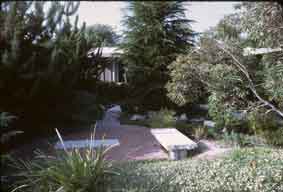 .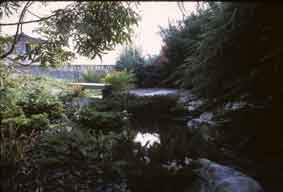 .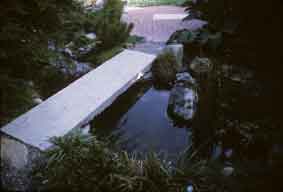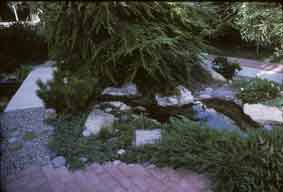 .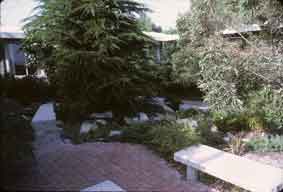 .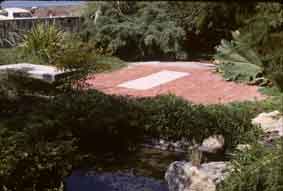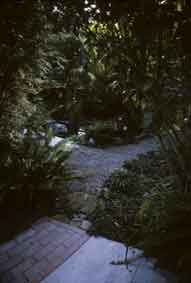 .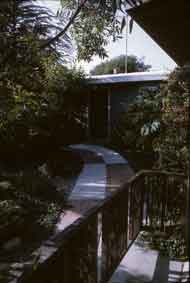 .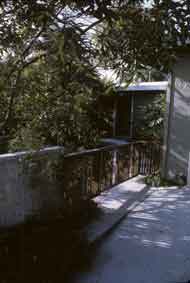 .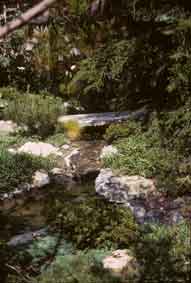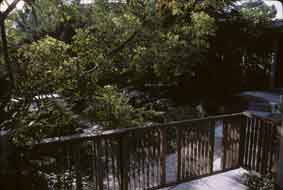 .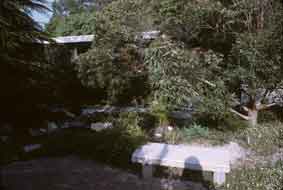 sliding cantilevered gate of my design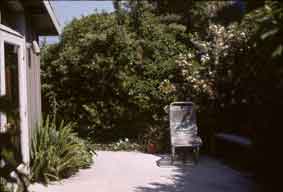 .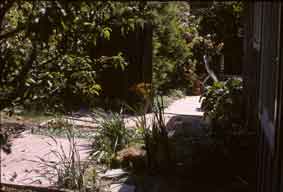 side patio part of back garden
---
ALEXANDRIA, VIRGINIA 1970-1974
When I was at the Smithsonian Institution from 1969 to 1974, I first lived in a small apartment in Washington, D.C. and then managed the Washington Baha'i Center on 16th Street, N.W., before buying a small townhouse in old town Alexandria, Virginia, at 409 Queen Street. It had three stories, with a kitchen and dining room with fireplace below street level, opening onto a long narrow garden with some shade trees, which I landscaped. The middle floor had a living room with fireplace and my office, and upstairs there were two bedrooms. It was built between 1790 and 1805 on a plot of land that George Washington had surveyed when he was 18, and was registered with the other houses on the block as a historic place. There were holes in the attic between the houses that were part of the underground railway, when escaping slaves would pass from house to house to get down to the Potomac River, and hopefully to freedom on the other side. The wooden house was in bad condition when I bought it for $30,000, but I restored it. My weekly Baha'i coffee house on Friday nights attracted 20 to 70 young people with live music and conversation in a cosy atmosphere.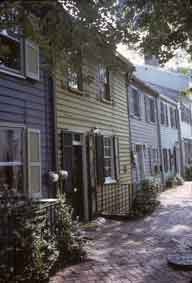 .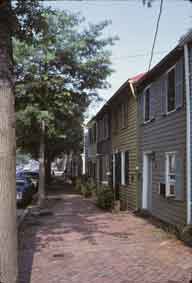 .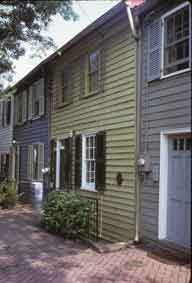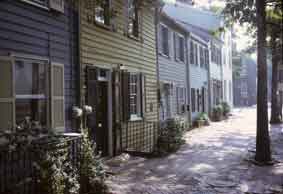 -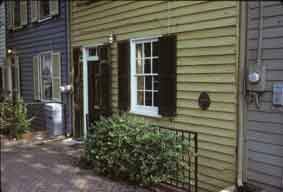 ---
NOUMEA, NEW CALEDONIA 1974-1985
We built a home on a mountainside in Mont-Dore, and later moved into an old colonial home in Noumea. [I am still looking for pictures]
---
SAVOIE, FRANCE 1986-1989
We bought a house in Les Allues, a hamlet of Saint-Pierre d'Albigny, in the Valley of the Tarentaise between Chambery and Albertville, and then moved into the Chateau de La Pallud in Saint-Jean de la Porte. The chateau was on the site of an old Roman Village on the Roman Road between Italy and France, and one of the wine cellars had 1669 carved in its door. The main part of the chateau had burned in 1900, but one tower remained along with outbuildings around a courtyard, and gardens. My office in the tower had a view of Mont-Blanc.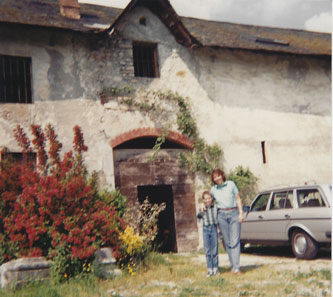 .
Entrance to La Pallud; the remaining chateau tower


View of the tower, courtyards and outbuildings from upstairs

---
NAIROBI, KENYA 1989-1991
---
GENEVA, SWITZERLAND 1992-present
I have lived in three different small apartments since moving to Geneva, with the most recent and smallest just 29 square meters, but always only a short walk from my office. I picked the locations to be close to my work and avoid excess transport. The challenge is to fit a maximum of books into the available space why keeping it functional and aesthetically pleasing. Dividing my residence in two has helped. While there is more space in my chalet in the forest, it is equally crowded (see the chalet page for pictures). Most of the books in my apartment are on the Bahá'í Faith, with some on economics and sustainability for the courses I teach at the university. Other collections of books on literature, history, science, art and nature are at the chalet, as are my special collections on islands and coral reefs. The paintings are almost all by Bahá'í friends of mine.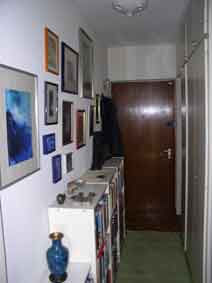 .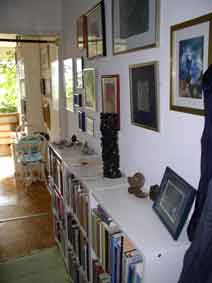 .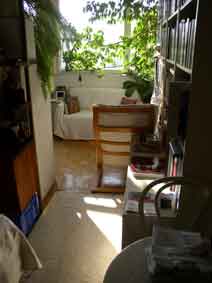 entry hall next to kitchen and bathroom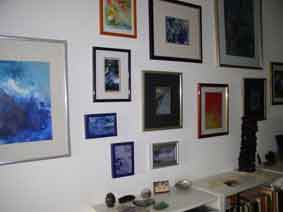 .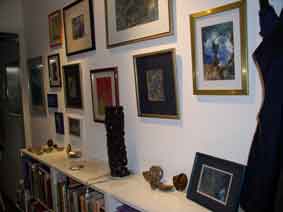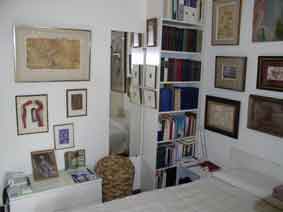 .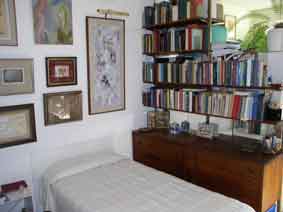 bedroom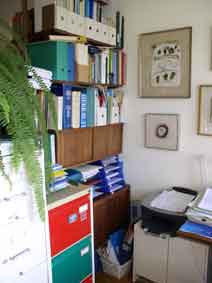 .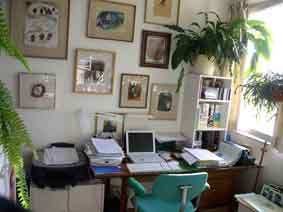 .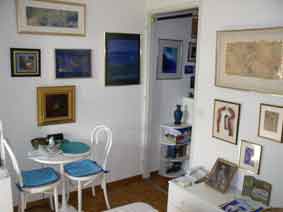 office, and dining area for two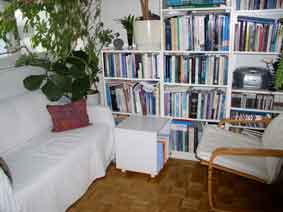 .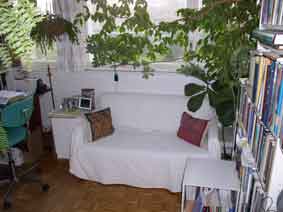 sitting area (I can fit four people)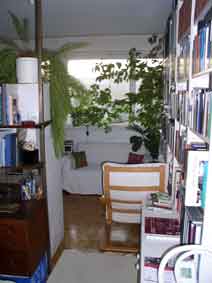 .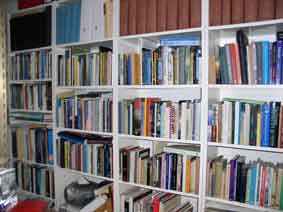 books everywhere, and just enough space to walk
I shall add other residences as I find and scan the pictures.
---
ORMES, BOURGOGNE, FRANCE - 2017-present
In 2017, we purchased a house in the village of Ormes, Department of Saône-et-Loire, in the Bourgogne region of France, two hours from Geneva. It has a magnificent park of 1.5 hectares with old trees, a pond, and views down to the Saône River. It will take some time to restore the house and garden, but there is great potential (see separate page).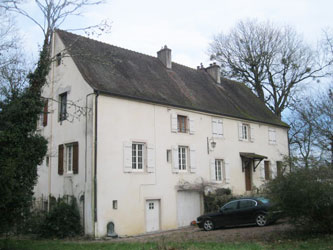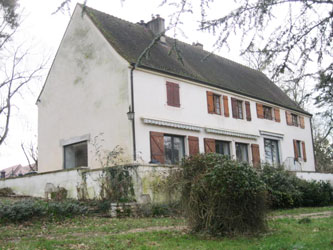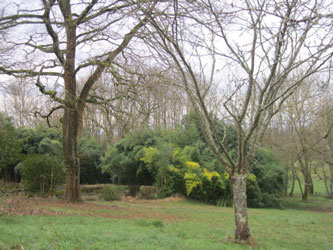 House in Ormes; garden side; part of the garden
---
Photos © copyright Arthur Lyon Dahl 2009-2017
Last updated 12 May 2018