Ormes, Saône et Loire, France
In June 2017, we purchased a house for Martine in the small village of Ormes on the Saône River near Tournus, in the Department of Saône-et-Loire in the Bourgogne region of France, two hours from Geneva, so she could be closer to our grandchildren. The house dates from the late 18th century, starting as a way station on the post road, and was renovated some 40 years ago, but then left vacant for several years. It had major structural problems, and it has taken a lot of work to make it habitable and more energy efficient. In one room in the newer (lefthand) part of the house, we found the year 1833 written in the plaster.
There is not much in the village of Ormes except for the church just across the street, but there is a larger village with stores 2 kilometers away, and the town of Tournus is a short drive down the river and across a bridge. It is a short walk down to the riverside
The real attraction is its park of 1.5 hectares, with many old trees, a pond, meadows, and what was once beautiful landscaping. From some places, there is a view down to the river. With the house unoccupied for several years, everything was overgrown, and it is taking some effort to bring the garden back to its former glory.
---
House and garden in March 2018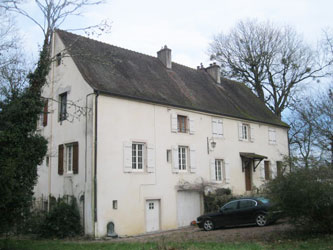 .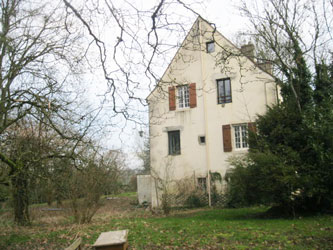 .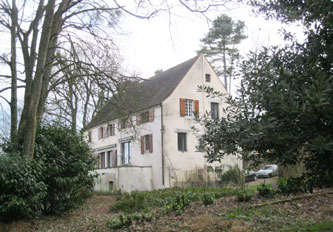 House after major renovations and some new windows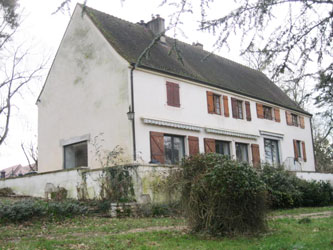 .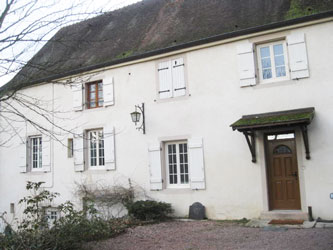 .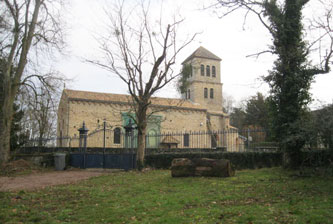 Garden side; main entrance on street side; main gate and church across the street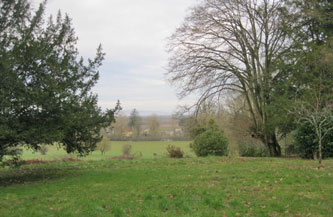 .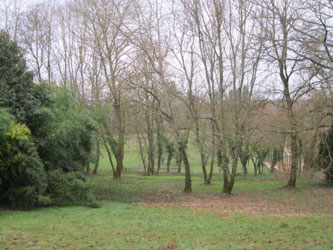 .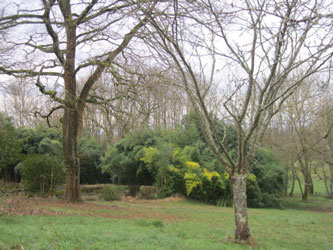 Park behind the house looking towards the river, with a pond below the house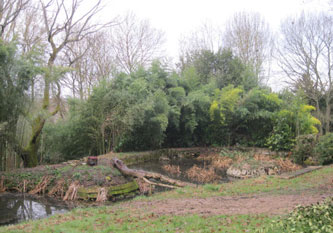 .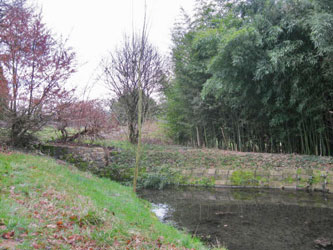 .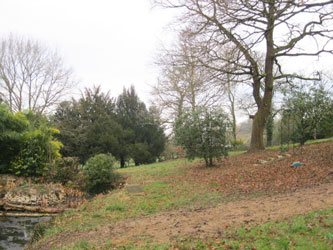 Pond partly restored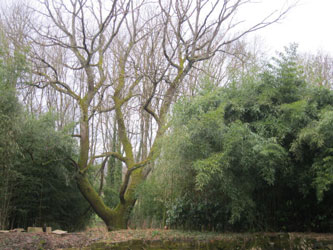 .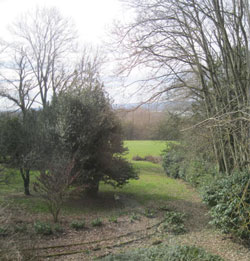 .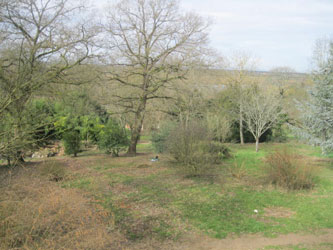 Large tree beyond the pond; views from the house
The Saône River is a short walk down from the house, which is fortunately above the flood plain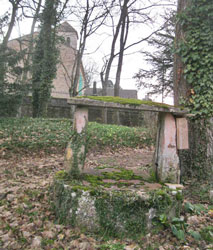 .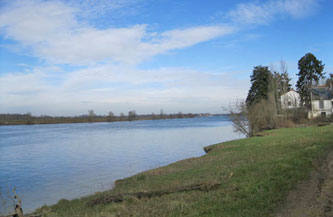 .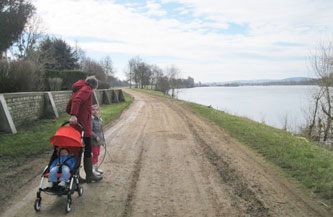 Old well alongside the house; path along the riverside



---
House and garden as they were in June 2017 when the house was purchased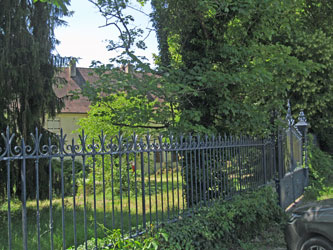 .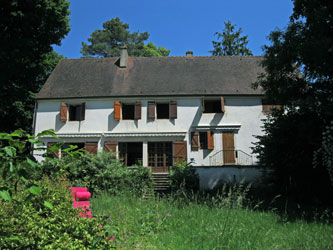 .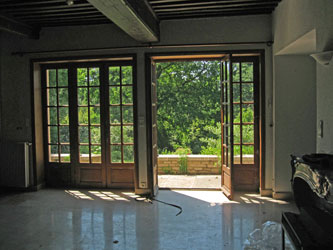 Street view with the entrance gate; the house from the garden side before renovation; living room and terrace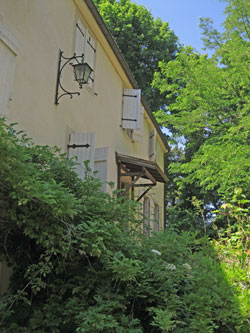 .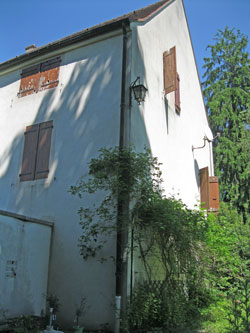 .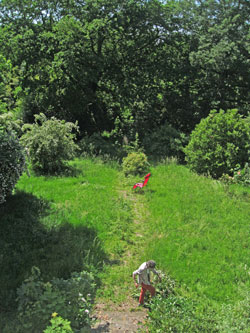 Entrance to the house; two stories plus extensive cellers; Martine starting to garden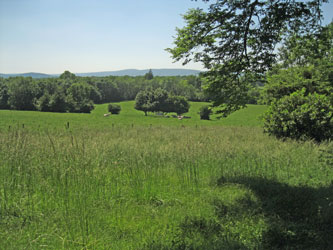 .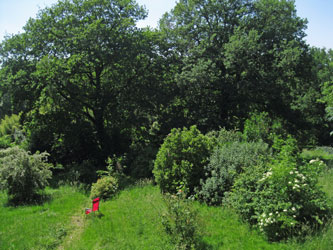 .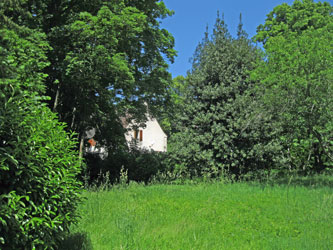 View towards the Saône River; the overgrown park from the house; the house from the park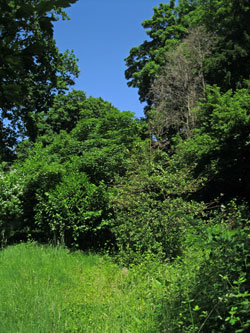 .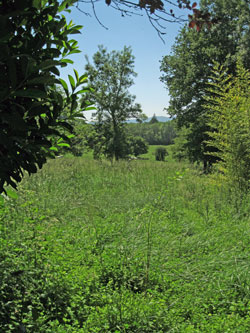 .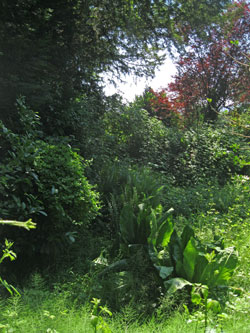 Views in the park, as it was, overgrown from lack of maintenance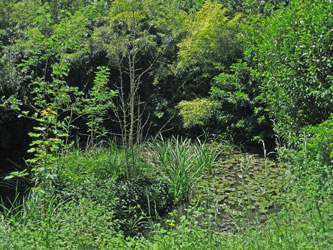 .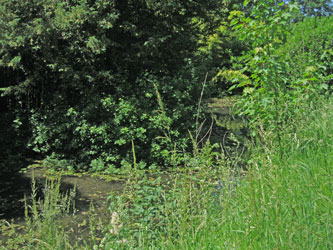 .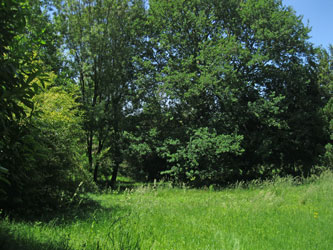 The pond with a little island; meadows and trees in the park


---