PHOTOGRAPHY
My father was a good amateur photographer, and we always had a darkroom in our home when I was young, so I learned early the basics of making prints from black and white negatives. I began serious photography myself at age 18 when my father gave me his old Leica for our family trip to Europe and a pilgrimage to the Bahá'í World Centre in Haifa, Israel, in 1960. Two years later I bought my first Nikon F single lens reflex, and for 25 years used photography both to record family and travels, and professionally to document my biological research (including photomicrography and electron microscopy) and ecological surveys of coral reefs (including underwater photography), producing illustrated lectures for both scientific congresses and the general public, as well as recording environmental conditions in the many countries and islands I visited. My wife Martine is also an excellent photographer and professional film maker.
Then for about 20 years I stopped taking many pictures. It was less necessary for my work in the United Nations, and there were many other things that had a higher priority in my suitcase when travelling. The cost of film and development was also a factor.
With the digital revolution, and the need for photographs to illustrate my web sites, lectures and university class presentations, I have again drifted back into photography, including to share the experience of my chalet and my travels with family, friends and anyone interested. A sampling of those photograph is on the relevant pages of this web site. With several thousand colour slides and negatives from earlier decades, I may gradually scan the best of those older photographs for additional pages on this or other sites.
This page is devoted to photography as an art form. The pictures here were selected not because the illustrated some particular subject, but because I liked them and found them interesting artistically. I hope that you enjoy them too. More will be added from time to time.
---
Nature in my garden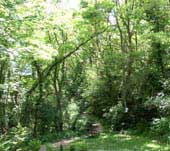 .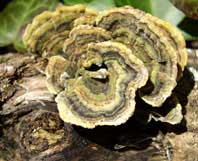 .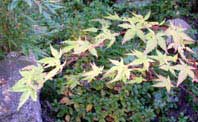 .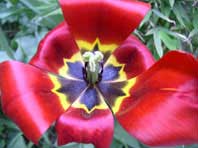 . .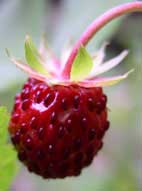 .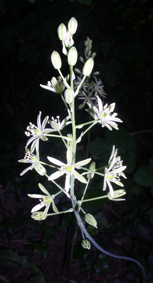 .


Winter in my forest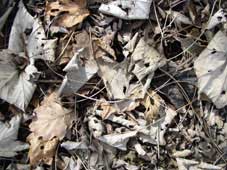 .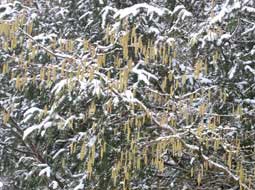 .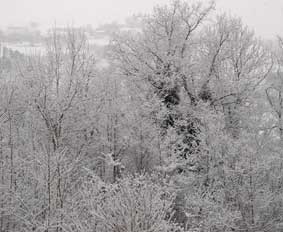 .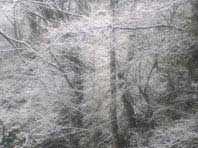 .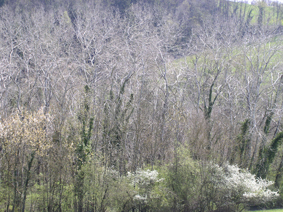 ---

Autumn colours in Quebec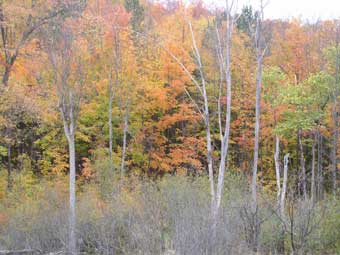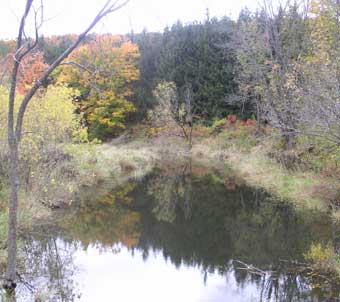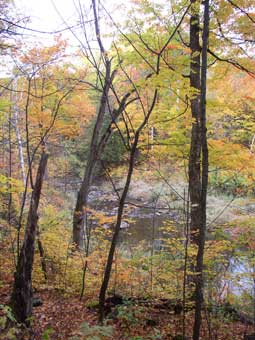 ---

Landscapes in Delft, the Netherlands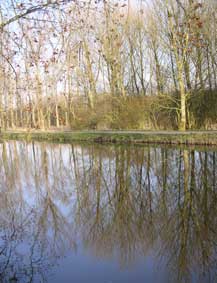 .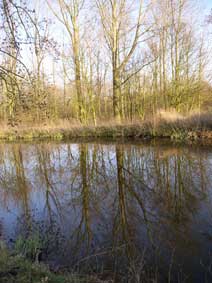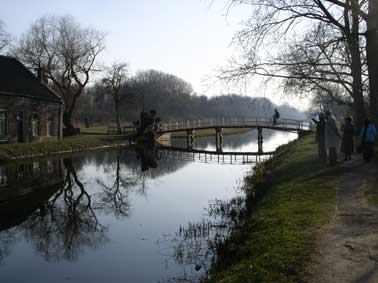 .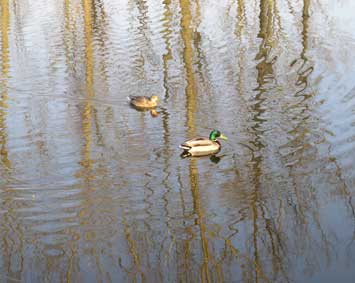 ---

Nature in Bulgaria

.
.
.
.
.
.


.
.
.
.
.
.
.
.
---
Ice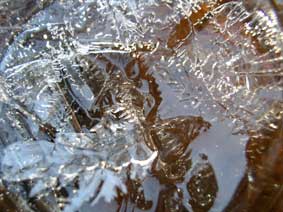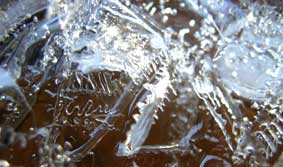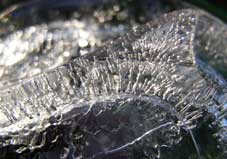 ---
Beach, Finistere, France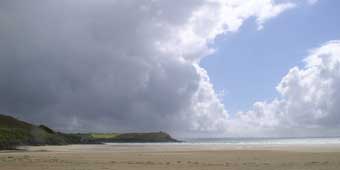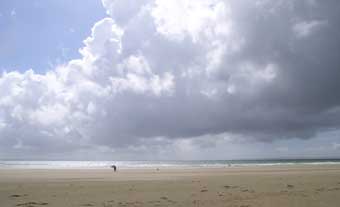 Coast, Kauai, Hawaii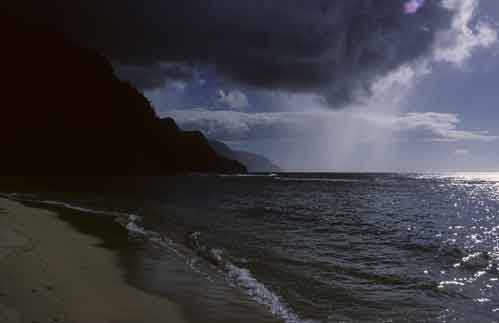 Sun and clouds over a village in Karnataka, India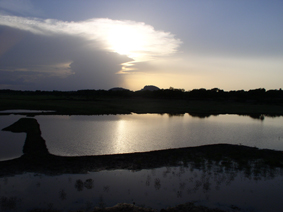 ---

Lichen on rocks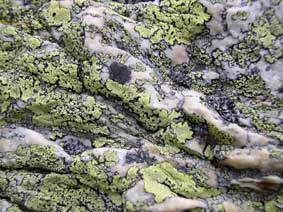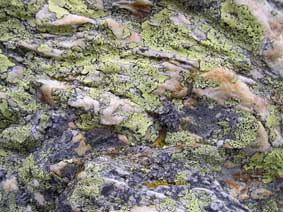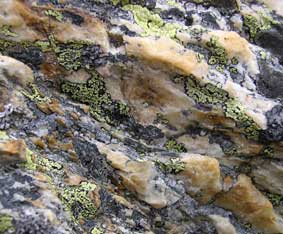 Lichens on tree branches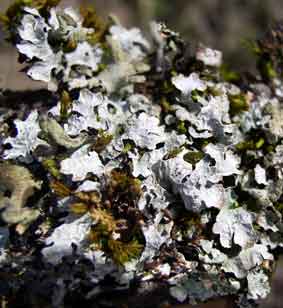 ---
In splitting logs for the fireplace, I discovered beautiful patterns in the wood.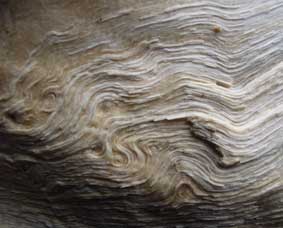 .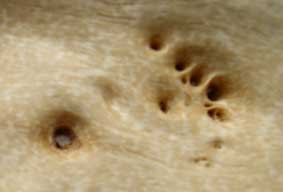 Fantasy landscapes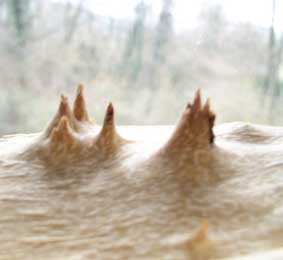 .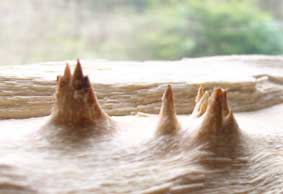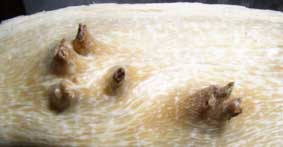 .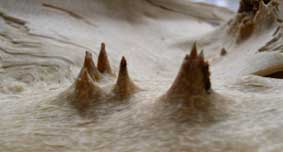 The golem of the wood squinting at me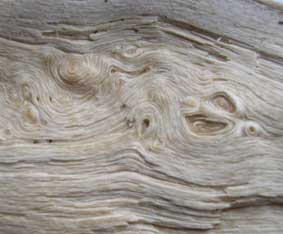 .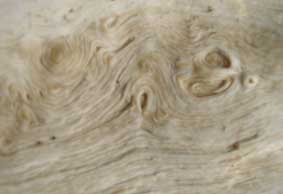 ---
Return to personal home page
Last updated 2 July 2010

Photographs copyright © Arthur Lyon Dahl 2005-2017, all rights reserved