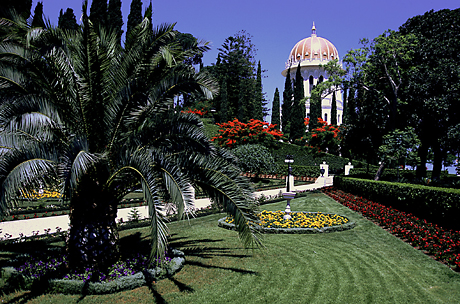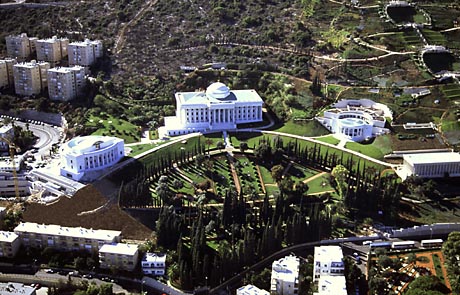 THE BAHÁ'Í FAITH
In a world that seems to have lost all sense of direction, one glimmer of hope is the gradual emergence of the Bahá'í Faith as a rational alternative to the bankrupt philosophies and failing economic systems to which much of the world is still clinging. It represents a beautiful balance of the material and the spiritual, the East and the West, the vigor of youth and the wisdom that comes with age, science and religion, male and female, mystical and rational.
Whatever I have done in life, the Bahá'í teachings have inspired, guided and confirmed my choices. There has never been any separation between my work as a scientist and my beliefs as a Bahá'í; on the contrary they have formed an integrated whole. I could never have accomplished what little I have been able to do for governments, the United Nations system, and various non-governmental organizations without the inspiration of the Bahá'í teachings, the understanding and reinforcement that comes from Bahá'í community life, and the remarkable people with whom I have collaborated over the years. In every country that I have visited, I have found among the Bahá'ís the same sense of belonging to one human family, regardless of culture, economic or social status.
I can only recommend to all who come across this page to investigate the teachings of Bahá'u'lláh, the Prophet-founder of the Bahá'í Faith. While the path these teachings lay out is not an easy one, there is no better way to fulfil your human potential and to live a life of productive service. The web sites below provide extensive information on the Bahá'í Faith. Also, since it is the second most widespread of the world's religions, you are almost certain to find a Bahá'í community near you.
Arthur Lyon Dahl
---
---
OTHER RESOURCES ON THIS SITE RELEVANT TO THE BAHA'I FAITH
Mark Tobey - artist who was a Bahá'í
Bernard Leach (British potter) - My Religious Faith (1953)
Bahá'í Youth Pacific Conference, Apia, Samoa, 1969
---
ADVICE TO COUPLES ON BALANCING PERSONAL AND PROFESSIONAL LIFE
In 1996, I wrote to the Universal House of Justice (the central administrative body of the Bahá'í Faith) for advice concerning married couples where both pursue professional careers. Their beautiful response is here, together with my original letter.
---
EXPERIENCE WITH BAHA'I-INSPIRED PROFESSIONAL ORGANIZATIONS
Paper prepared in August 2015 summarizing our experience with two Baha'i-inspired professional organizations,
the International Environment Forum (IEF) established in 1997, and ebbf - Ethical Business Building the Future, founded in 1990.
---
Draft for comment of my new book for young people
JOURNEY TO HOPE: FINDING YOUR WAY IN THE 21ST CENTURY
---