Apartment of 'Abdu'l-Bahá, Paris, France 1911
When 'Abdu'l-Bahá, the son of the founder of the Bahá'í Faith, first visited Paris in 1911, He stayed in an apartment at 4 avenue de Camoëns near the Trocadero Gardens where He often walked. These pictures of the restored apartment were taken in 2015.

---
The apartment of 'Abdu'l-Bahá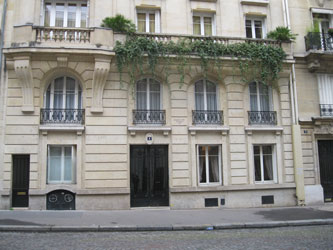 .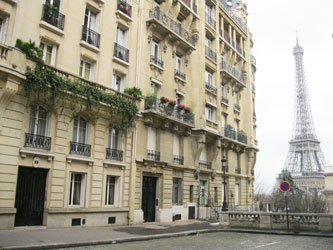 .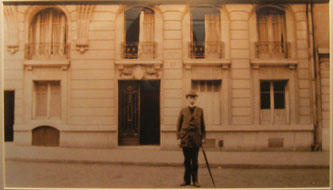 First floor apartment of 'Abdu'l-Baha; Eiffel Tower across the river; artist Edwin Scott in photo by Shoghi Effendi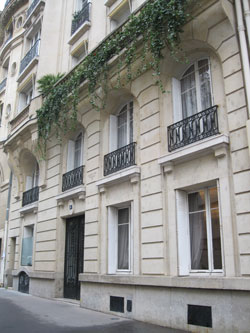 .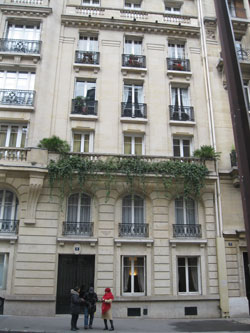 .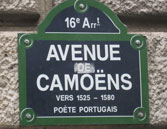 Apartment at 4 avenue de Camoëns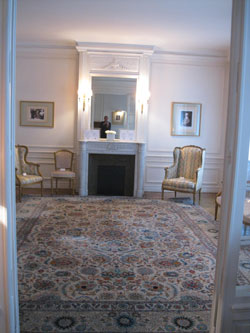 .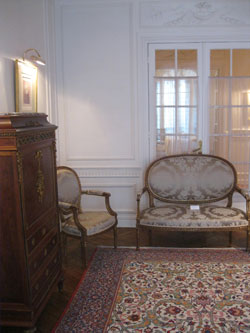 .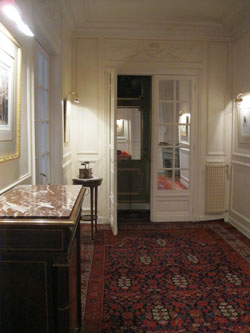 Living room where 'Abdu'l-Baha received visitors; antechamber before His bedroom; entry room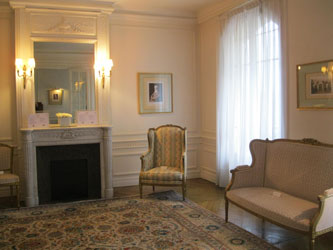 .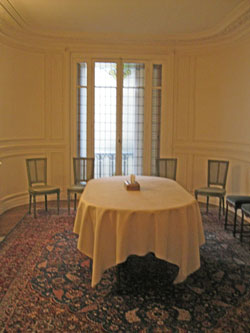 The meeting room, the dining room


Trocadero Gardens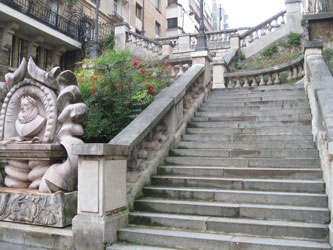 .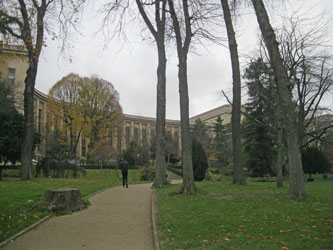 .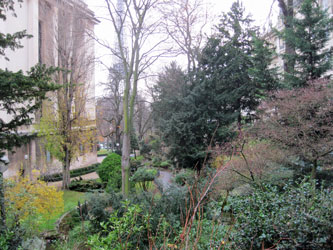 Stairs leading down to the Trocadero Gardens with bust of Camoëns; Palais de Chaillot behind the gardens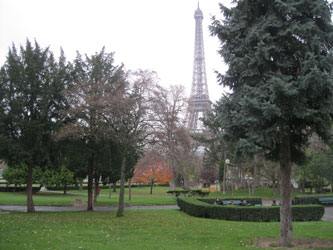 .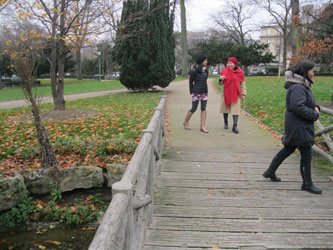 .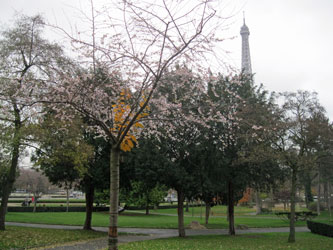 Eiffel Tower across from the Trocadero Gardens; walking in the gardens; a tree blooming in December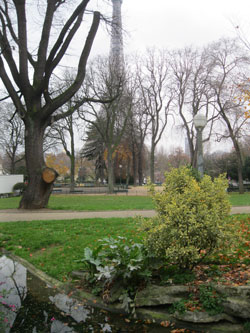 .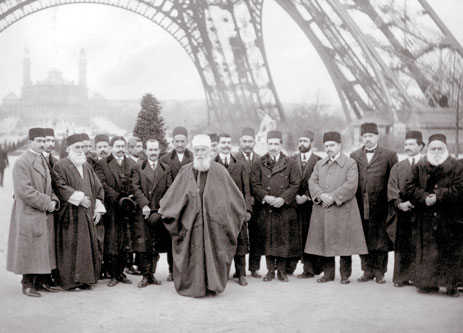 Trocadero Gardens; 'Abdu'l-Bahá at the Eiffel Tower



---