Geneva ebbf Bicentenary
The Geneva members of ebbf - Ethical Business Building the Future decided to commemorate the bicentenary of the birth of Bahá'u'lláh, the founder of the Bahá'í Faith and source of ebbf's ethical inspiration, in a unique way. They invited five of the regular participants in their local activities who were not Bahá'ís to speak at an evening "Building a Future of Justice and Unity: Reflections on Bahá'u'lláh's bicentenary". The speakers represented youth, business, the arts, science and international organizations, each sharing what they discovered in Bahá'u'lláh's teachings that was meaningful for them. Videos of these reflections can be viewed at https://www.facebook.com/ebbfswitzerland/videos/vb.672388926278539/781570798693684/?type=2&theater.
The evening was held in the Athenée, the beautiful building of the Geneva Society for the Arts in the heart of the city, in the Salle des Abeilles, named for the beautiful pattern of bees in the middle of its ornate ceiling, surrounded by portraits of great thinkers and artists in the history of Geneva. The programme started and ended with interludes at the piano, and the reflections of the speakers were followed by a general discussion. The beautiful evening ended with delicious refreshments.
Salle des Abeilles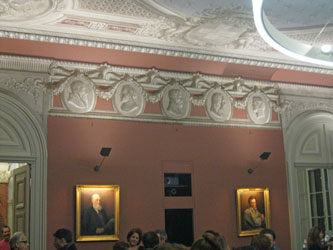 .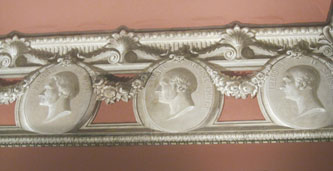 Athenéé Salle des Abeilles, with its beautiful ceiling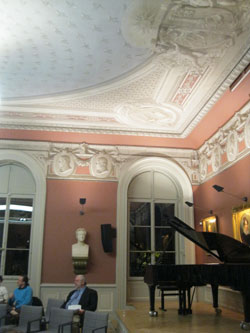 .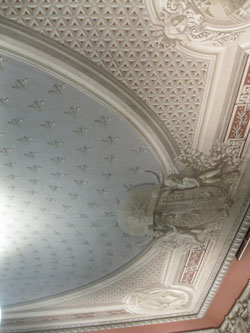 .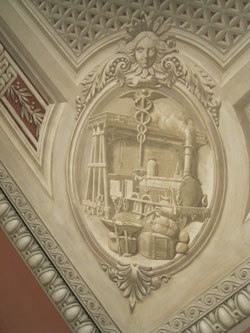 ---
ebbf Event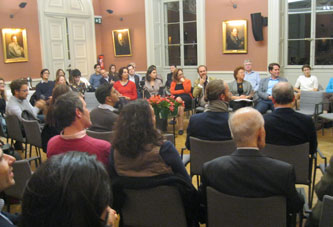 .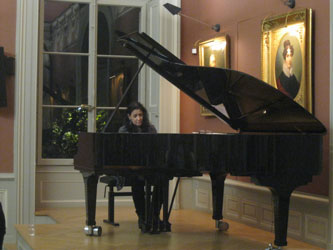 .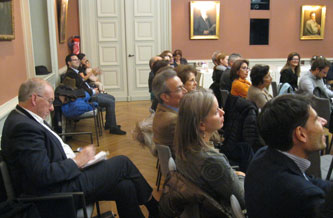 Audience; piano music for the opening; audience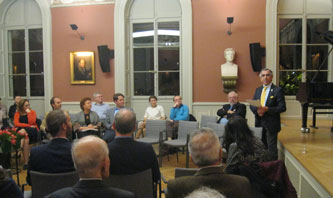 .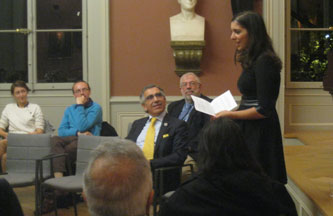 .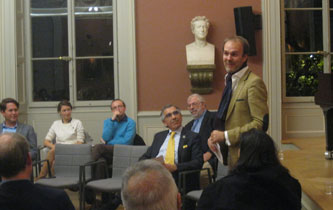 Mahmud Samandari of ebbf presiding; speakers for youth and arts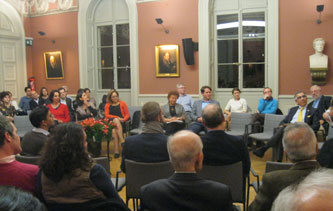 .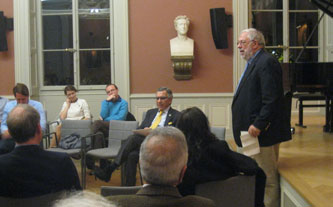 .

audience; speakers for science and business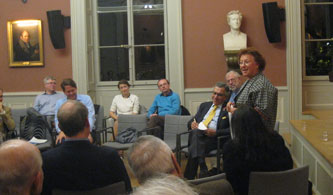 .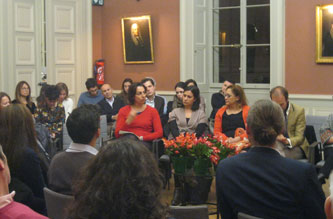 speaker from international organizations; discussion


---