Bicentenary of the Birth of Bahá'u'lláh, Geneva
On 21-22 October 2017, Bahá'ís around the world celebrated the 200th anniversary of the birth of Bahá'u'lláh, the founder of the Bahá'í Faith. Reports from around the world were shared on http://bicentenary.bahai.org. In Geneva, Switzerland, the commemoration was held at the University of Geneva. A talk on the role and significance of Bahá'u'lláh was followed by prayers and appreciations from the representatives of many religions, with musical interludes. The programme closed with some personal reflections on the significance of Baha'u'llah to the former Rector of the Geneva Cathedral who knew Bahá'ís in his youth, an elderly Swiss, a recent convert, an immigrant refugee, and an international civil servant, followed by a reading (by my daughter) from the writings of Bahá'u'lláh. Conversations continued long afterwards at a reception.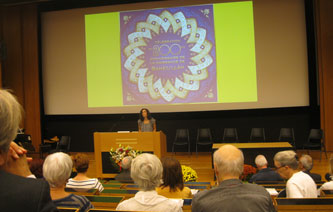 .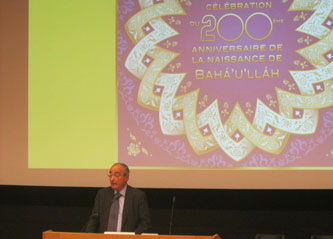 .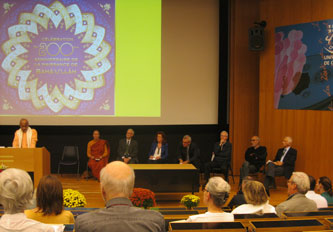 Opening; Jean-Pierre Méan speaking about Bahá'u'lláh; the interfaith speakers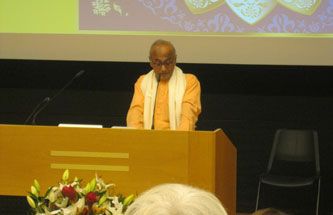 .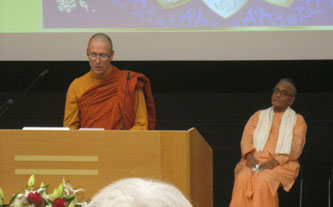 .

Hindu; Buddhist; Protestant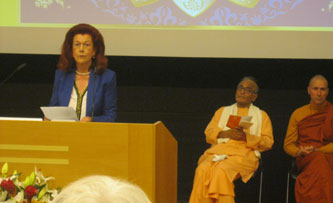 .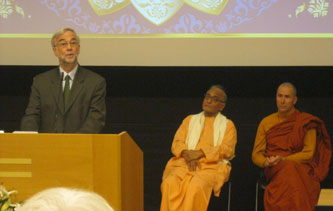 .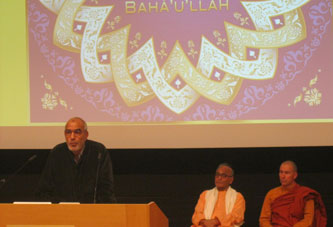 Catholic; Quaker; Muslim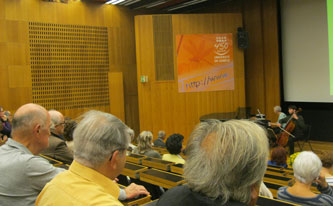 .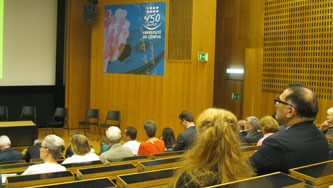 Part of the audience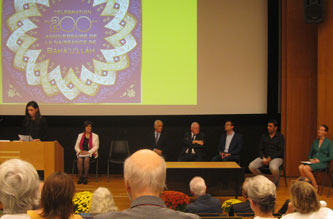 .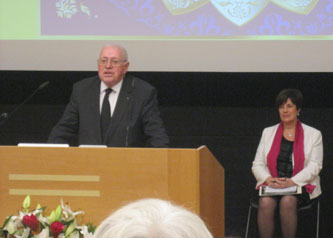 .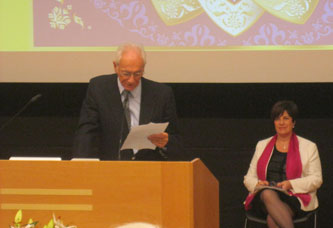 Personal reflections on Bahá'u'lláh; former Rector of the Geneva Cathedral; elderly Swiss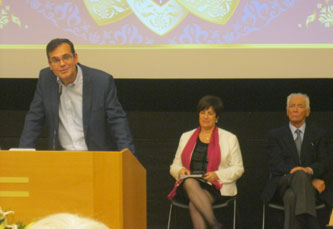 .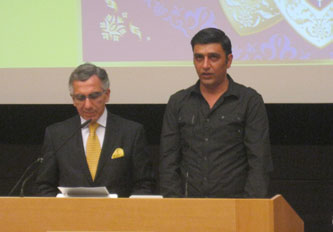 .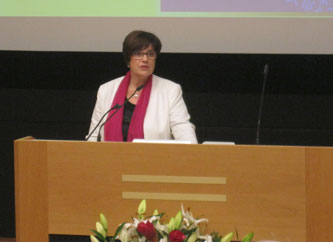 Recent convert; immigrant refugee (and his translator); international civil servant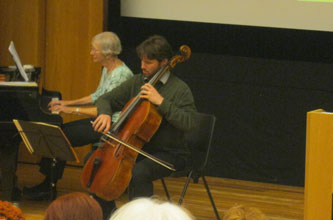 .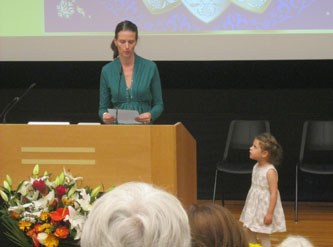 .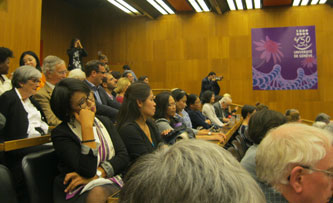 Musical interlude; Agnes Dahl-Farhoumand reading from Bahá'u'lláh (my granddaughter Laleh watching); audience


---