MY BAHA'I FAMILY HERITAGE
This website is dedicated to showing how the Bahá'í Faith can impact an individual's life and service to humanity, in the hope that my example might inspire others. I was raised in a Bahá'í family, so our origins are outlined here. We were four boys, with each choosing a different path of service. My older brother Keith lived most of his life as a Bahá'í pioneer in American Samoa, my brother Roger is in Illinois and has been the Archivist in the National Bahá'í Archives for decades, and my brother Gregory and his wife Emi are between Bulgaria and the Czech Republic for the moment after many years of service to Bahá'í communities across Africa and in Europe. I have not documented the stories of my wife, our two children and many grandchildren in these public pages out of respect for their privacy, but they are rendering great services to the Bahá'í Faith and to society.

For a much more complete family history as well as a summary autobiography, see My life in pictures including past generations and where we have lived and served the Bahá'í Faith around the world. A parallel story of my professional life and service still needs to be illustrated.
---
OUR BAHA'I ORIGINS
My mother, Joyce Cowling Lyon, shared a room at Stanford University with her best friend, Marion Holley (later Hofman), whose mother was a Bahá'í, and they went together to the first Bahá'í summer school at the Bosch ranch in Geyserville, California, north of San Francisco in 1927. After my mother graduated, she went to Paris for a year and attended Bahá'í gatherings at the Scott studio. She was given some of Bahá'u'lláh's writings to read on the ship going back to America in 1931 that convinced her of the truth of the Bahá'í message.
My mother was active in the San Francisco area in the 1930s, organizing children's classes for Leroy Ioas' children, taking May Maxwell around for her appointments, and serving with Marion as the youth on the National Teaching Committee in the first Seven-year Plan. She married my father, Arthur Ludwig Dahl, Jr., at the suggestion of May Maxwell. He took seven years to finally become a Bahá'í as well. We lived in Palo Alto near Stanford University, where both my parents studied.
My mother focused on local Baha'i activities while raising her children, but in later years she was Auxiliary Board Member for southern California and Nevada, and made various international Baha'i teaching trips. My father served for eleven years on the National Spiritual Assembly of the Bahá'ís of the United States, including ten years as Treasurer. He often spoke at Baha'i public meetings. We were thus immersed all our lives in Bahá'í activities and met many prominent Bahá'ís.



My mother
Joyce Lyon Dahl
in August 2005 age 97


Pebble Beach 1967


My parents

Arthur L. and Joyce Dahl


Joyce Lyon Dahl


Dad, Mother and Keith 1985




My mother Joyce Lyon Dahl
in 1949

My father Arthur L. Dahl Jr.
ca. 1960


Dad golfing with Keith 1967
My mother Joyce Lyon Dahl
passed away in March 2006
at the age of 97


My father Arthur L. Dahl
passed away in June 2005
at the age of 91
---
MY GENERATION
My older brother Keith was born in 1940, me in 1942, the next brother Roger in 1946 and Gregory in 1948. We had a happy childhood in Palo Alto, with Bahá'í children's classes and attendance every year at the Bahá'í Summer School in Geyserville. One high point was when Keith and I attended the dedication of the Bahá'í House of Worship in Wilmette, Illinois, and the associated teaching conference in 1953. In 1954, when Bahá'ís were encouraged to move away from the cities to establish the Faith in more rural areas, we moved down to Pebble Beach on the Monterey Peninsula, where we attended the Stevenson School. Keith and I studied at Stanford University, where we had a Bahá'í Club. In 1964-69 I studied for my Ph.D. in marine biology at the University of California at Santa Barbara, where our Bahá'í Club was one of the most active on campus, and we also formed a Bahá'í Local Spiritual Assembly in Goleta near the university.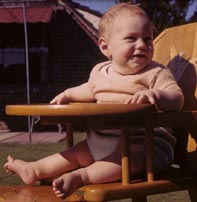 .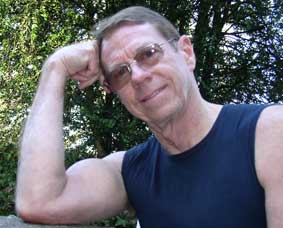 Arthur (me) ca. 1943; Me (today)
See also a much more detailed album of My Life in Pictures
and a professional perspective on My Life of Service

My older brother Keith
lived for 37 years in American Samoa
as a Baha'i pioneer, businessman and avid photographer. He left 780,000 photos of the people of Samoa to the photo archives of American Samoa


Keith golfing 1967


Roger and Keith
IN MEMORIAM KEITH DAHL


My brother Keith passed away in Samoa on 9 December 2012 at the age of 72










My younger brother Roger
lives in Illinois, USA.
He is Archivist Emeritus in the National Baha'i Archives






Greg is the only brother with a family
His wife Emi is Bulgarian

Emi Dahl with Joyce and Mina 2007


Mina and Greg 2013


Mina, Gregory and Joyce at my chalet 2014


Mina, Gregory and Joyce 2014

My youngest brother Greg
retired from a career in the International Monetary Fund (IMF)
and lives in Bulgaria and Czech Republic with his family


http://www.gregorydahl.net/




April 2013



in the High Sierras 2013



Dahl family at my chalet, August 2014

Gregory married Merle
in August 2020

Gregory and Joyce are twins
Mina is 18 months younger

Greggie 2007


the twins Greggie and Joyce
April 2013


Joyce in her school calendar 2013


Gregory and Joyce on their 16th birthday






Carrie and her twins


Cami and Mica 2013




I also have a
niece and nephew from Greg's previous marriage:

Carrie Smith-Dahl
and her twins Cami and Mica
live in Oakland, California, USA.
Carrie teaches film-making
http://www.myspace.com/mssmittyb

Ian Smithdahl, his wife Stephanie Wagner and sons Gabriel and Samuel
live in Chicago, Illinois, USA.
Ian is a web site designer, artist
and stay-at-home father.
Stephanie is a lawyer


back: Mina, me, Carrie, Cami
front: Greg, Gregory, Emi, Joyce, Mica
California August 2014



Carrie Smith-Dahl


Ian Smithdahl

From left to right:
cousin George Herbert †
Keith Dahl †
Dr. Steinmetz (Baha'i friend)
Roger Dahl
Gregory Dahl
Arthur Dahl
Nora Steinmetz (Baha'i friend)
Ian Smithdahl

Below:
Carrie Smith-Dahl and
her twins Mica and Cami

Family gathering after Mother's funeral, Monterey, March 2006

---