One of the most precious things in a family is the family photo album, showing family members and important events in a family over several generations. My
family
photo page introduces the members of my family. This page is more of an historical record of the different generations of my family down through the years, and is arranged chronologically. I shall add to it as I have the opportunity to scan old pictures. See also
My Life in Pictures
.
---
1950s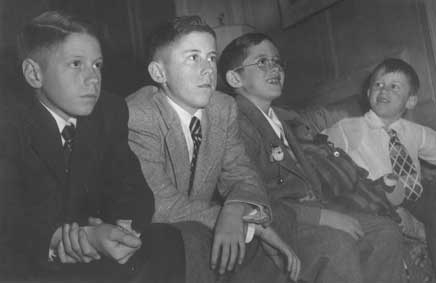 The four Dahl brothers, Arthur, Keith, Roger, Gregory 1952


---
1960s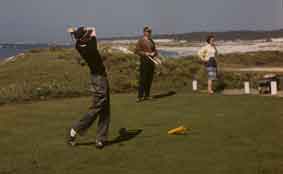 .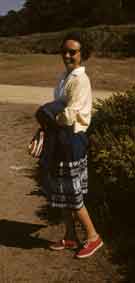 Keith golfing with Dad, Nancy Phillips 1961


---
1970s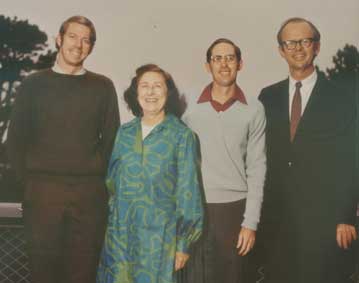 Pebble Beach, 1970, Arthur, Joyce, Roger, Dad

My wedding with Martine Caillard was celebrated in Luxembourg in March 1975.
One of the more precious and unusual presents from Martine's grandmother Madelaine de Moor was a lithograph portrait of the famous German naturalist Alexander von Humboldt, autographed by him and presented to their ancestor and famous Belgian scientist Adolf Quetelet.

Agnès was born in Noumea, New Caledonia, in 1976


.
Martine with Agnes at 5 days


.
.

Agnes the day of her birth Agnes at 6 days Agnes - February 1977

Guess who was the hippie in the family (my father)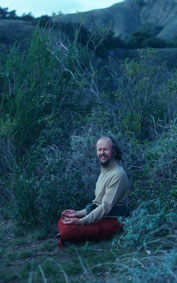 .
.
.

My father at Bug Sur 1977; Martine at Big Sur


.
At the Merida, Mexico, Baha'i Conference 1977


---
1980s

Agnes, Alex and me in Samoa 1984


---
1990s



At the Baha'i World Congress, New York, 1992

.

Agnes, Arthur, Joyce; Martine and Joyce


---
2000s
.
Agnes and Bahador 2007


.

Alex with Benjamin; Mahalia, Alex and Benjamin in Brittany 2009


.
Jérémie 2009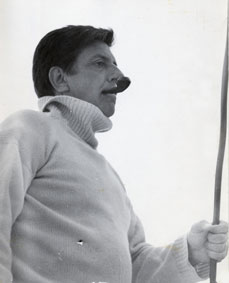 .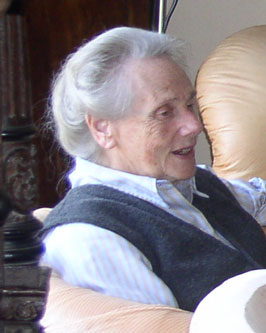 My father-in-law Claude Caillard passed away in 2012 and my mother-in-law Francine Caillard né de Moor in May 2015


---
HISTORICAL PORTRAITS

Martine is the decendent through her mother of a distinguished family of Belgian scientists and artists. One ancestor, François-Antoine CURTET, 1763-1830, was born in the village of Chaumont just across the valley from my chalet in Haute Savoie, France, became a doctor in Napoleon's armies, was stationed in Brussels at a military hospital, stayed to establish the medical school in Brussels, with a distinguished medical and scientific career.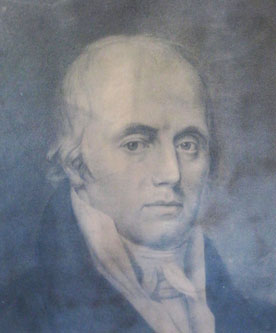 François-Antoine Curtet, Chaumont 1763-Brussels 1830

Curtet's daughter married Adolfe QUETELET, 1796-1874, the famous Belgian scientist and founder of the science of statistics. Martine's grandmother, who was Quetelet's great granddaughter, gave us as a wedding present a portrait of the famous German scientist and naturalist Alexander von Humboldt, autographed by him and given to Adolphe Quetelet.




---