ebbf 25th Annual Conference, Barcelona
The 25th Annual Conference of ebbf - Ethical Business Building the Future was held near Barcelona on 1-3 October 2015 with over 150 attending, including 53 for the first time. There were lots of young people. The theme this year was "Unity and Collaboration to create meaningful and purposeful organizations ready for the 21st century". Short keynotes alternated with facilitated meaningful conversations and parallel learnshops. I went early for an ebbf Governing Board meeting, and was again re-elected to the Governing Board. I also gave a keynote talk on The Science and Spirituality of Unity and Collaboration (presentation) and short summary

---
Six of the founders of ebbf who were at the first conference in Chamonix, France, in 1990, returned for the 25th conference.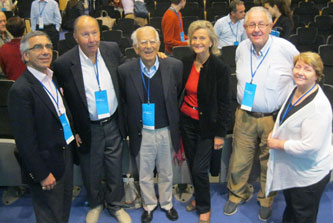 Mahmud Samandari, George Starcher, Ezzat and Annette Zahrai, Daniel Schaubacher, Wendi Momen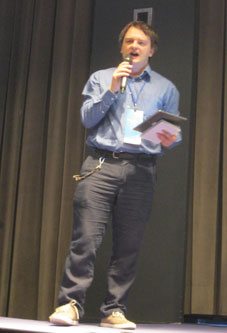 .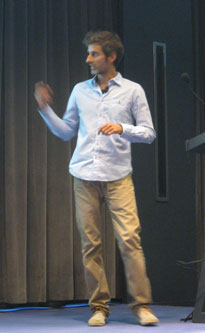 .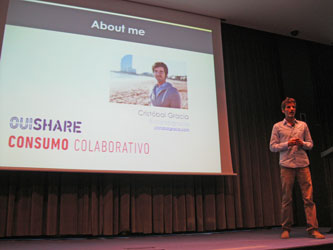 Jason Maude (UK) has been Master of Ceremonies for 6 years; Cristobal Gracia (Spain) presented on social enterprise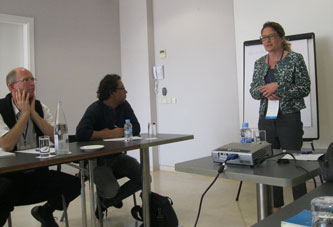 .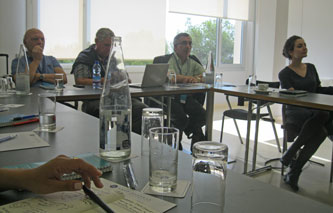 Carrie Freeman (USA) led a learnshop on "Defining the problem to enable impactful solutions"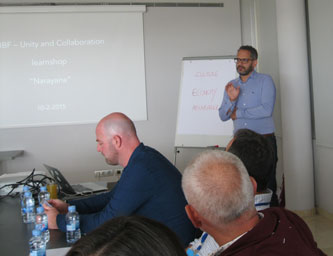 .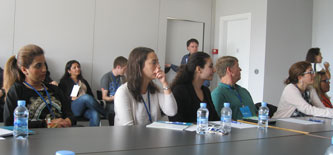 .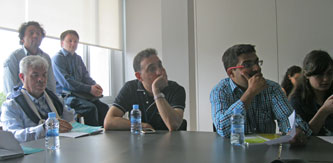 Arash Aazami (Netherlands) led a learnshop on "how can a Culture of Empowerment lead towards an Economy of Abundance?"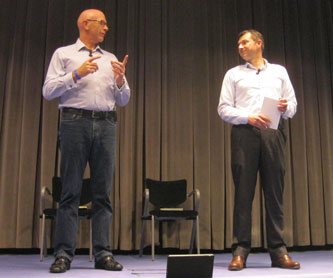 .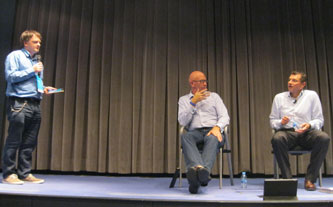 Ralph Blundell (Portugal) and Michael Spiegel of Deutsche Bank presented "establishing unity to co-create collaborative leadership and culture: tales from two different businesses"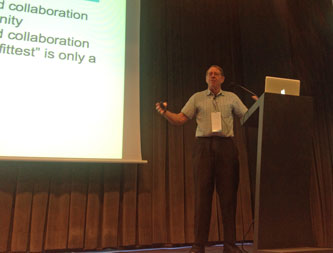 .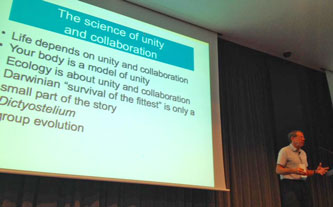 .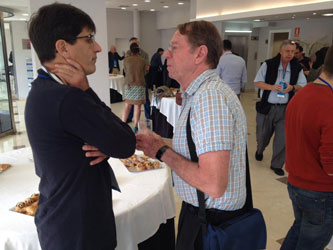 I presented a keynote on the science and spirituality of unity and collaboration; discussion afterward with Michel Zahrai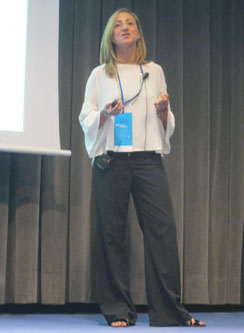 .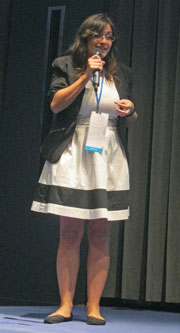 .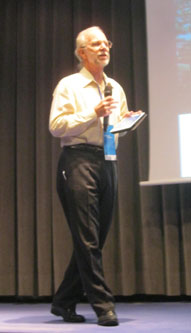 Sonia Ruiz (Spain); Guissepina (Italy); Gary Reusche (Ukraine)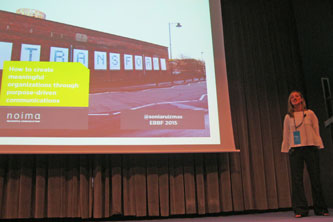 .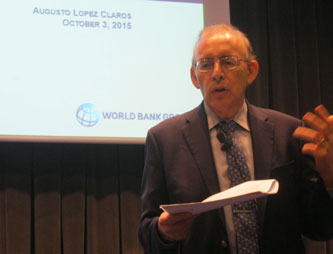 .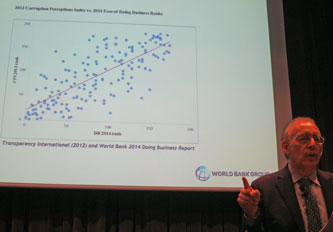 Keynote speakers Sonia Rulz (Spain); Augusto Lopez Claros of the World Bank (USA)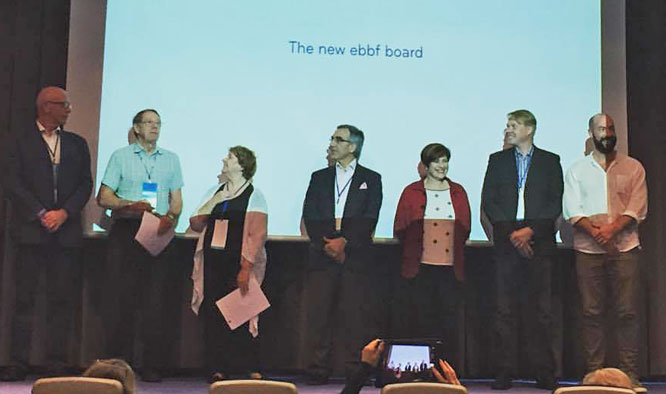 .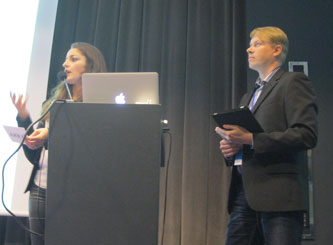 The newly elected Governing Board was introduced: Ralph Blundell (Portugal), Arthur Dahl (Switzerland), Wendi Momen (UK), Mahmud Samandari (Switzerland), Françoise Le Goff (France), Mika Korhonen (Finland), Paul Hughes (Netherlands); Stephanie Hughes (Netherlands) and Mika Korhonen present some of the work of the Governing Board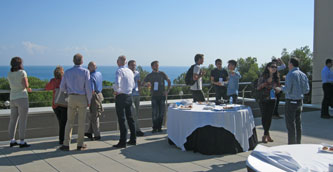 .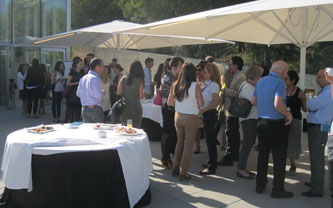 .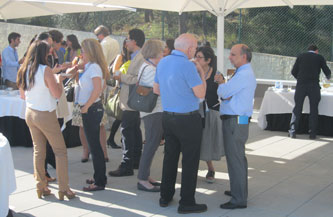 Coffee break on the terrace

Lest anyone think that ebbf members are always serious, a Swiss private banker and his wife led some pretty wild dancing on Saturday night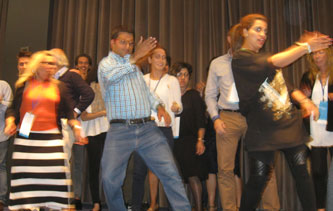 .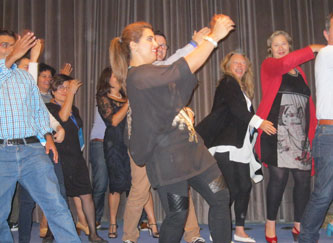 .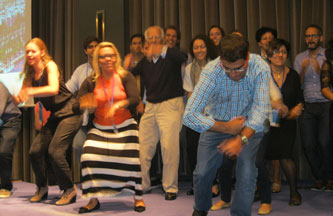 dancing Saturday night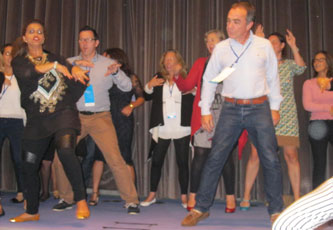 .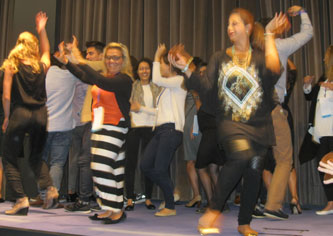 .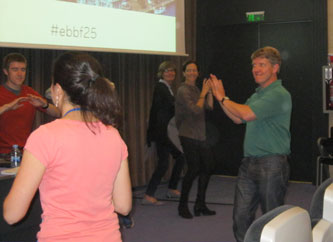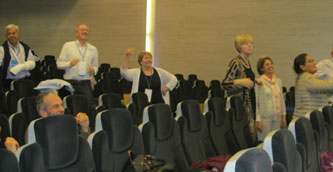 More information and programme of the conference at http://ebbf.org/event/ebbf-annual-conference-celebrating-ebbfs-25th-anniversary/#ebbf


---