PERL/IEF Conference, Paris, France
On 8-12 March 2015, I was in Paris for the 10th Conference of the Partnership for Education and research about Responsible Living (PERL) at UNESCO Headquarters. This was also the 19th Annual Conference of the International Environment Forum, and we contributed an IEF Symposium with 4 presentations, took part in workgroup meetings, and launched a UNESCO UNITWIN network as a successor to PERL. For a more complete report, see the IEF web site. About 120 participants from across Europe and around the world, including 8 IEF members, took part in the conference. I organized the special IEF Symposium on ethical transformation and education for service, and co-authored a research paper about values-based indicators in education and the toolkits for secondary schools that I helped to develop, which were launched at the conference. The IEF General Assembly was held at UNESCO just at the end to complete our annual conference.
---
Paris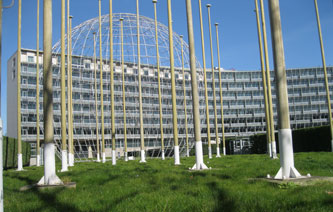 .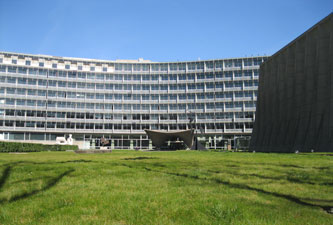 .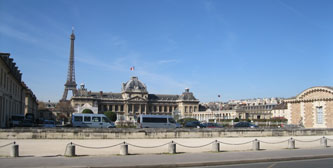 UNESCO Headquarters where the conference was held; Ecole militaire across the street from UNESCO, with Eiffel Tower in the background

After a day's work in workgroups, including one I chaired on values-based learning and indicators, we were treated to a visit to the French Senate in the Palais de Luxembourg, where we were briefed on the Senate Commission on Sustainable Development, Infrastuctures and Regional Planning.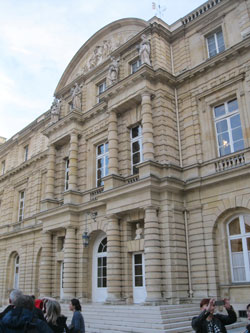 .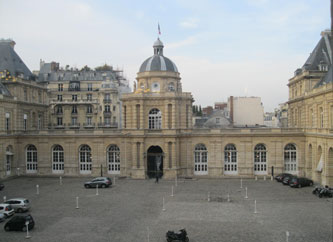 .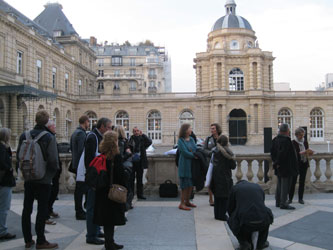 Palais de Luxembourg, seat of the Senate; cour d'honneur; our group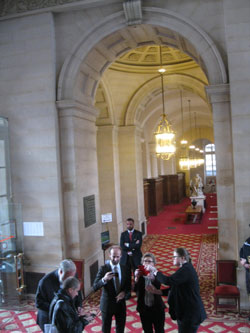 .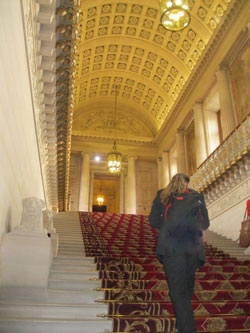 .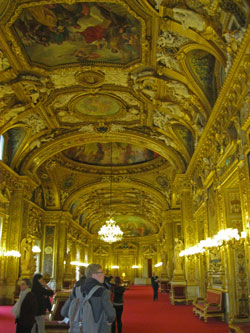 Entrance to the Senate; escalier d'honneur (ceremonial staircase); Salle des conférences (Conference Room)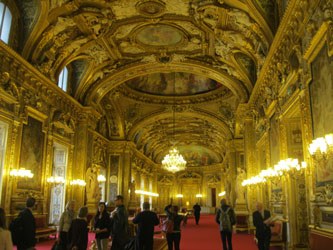 .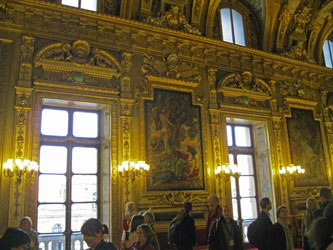 .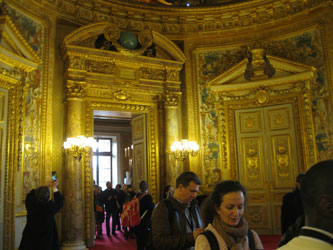 Salle des conférences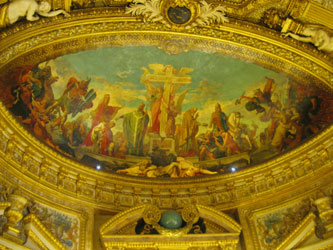 .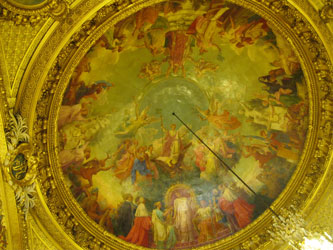 .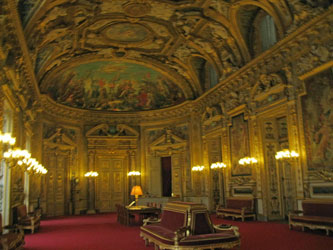 Salle des conférences with its ornate ceiling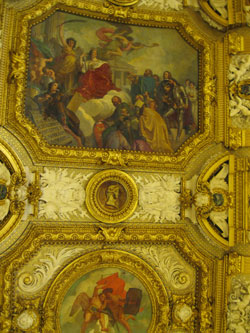 .
.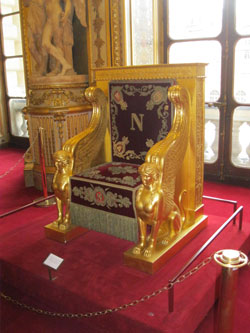 Salle des conférences ceiling; throne of Napoleon III when he presided over the Senate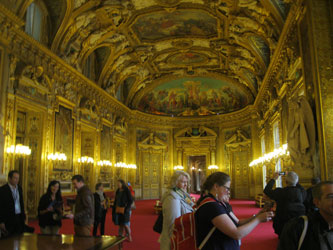 .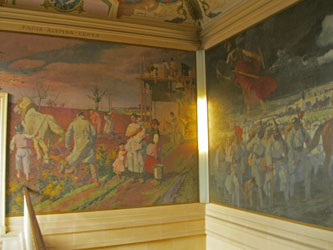 .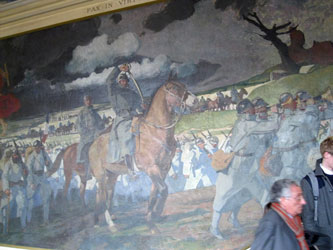 Salle des conférences; paintings in a Senate staircase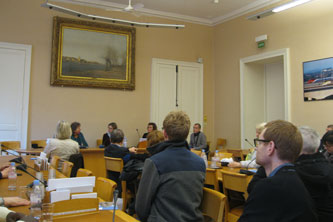 Briefing on the Senate Commission on Sustainable Development


One evening, we had dinner in the UNESCO restaurant on the top floor, with a beautiful view over Paris.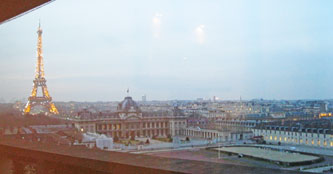 .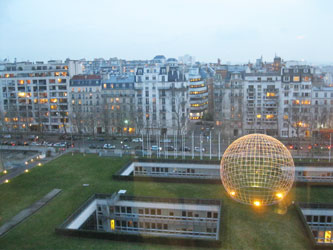 View of Paris and Ecole militaire; UNESCO gardens and sphere

.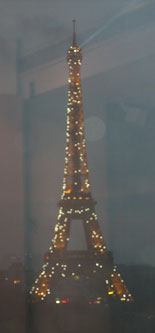 Paris through a window (with reflections); Eiffel Tower sparkling with lights

---
The PERL/IEF Conference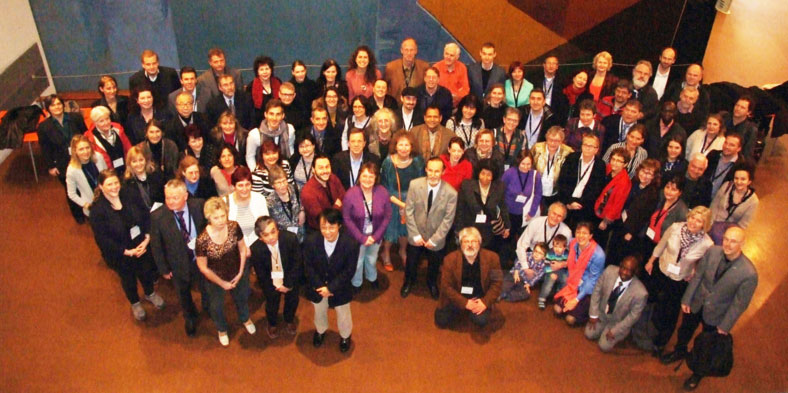 The conference was opened by the Assistant Director-General of UNESCO. There were keynotes by guest speakers, research presentations, workshops, the IEF Symposium, and an International Roundtable.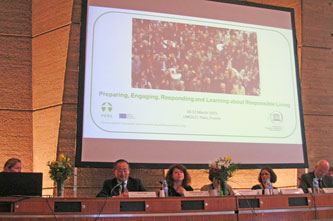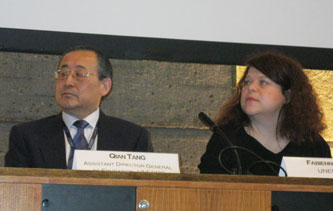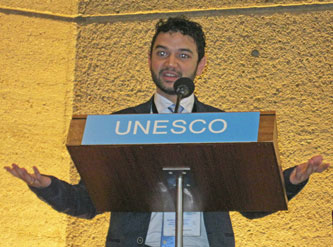 Opening plenary, with UNESCO ADG for Education Qian Tang, UNEP representative Fabienne Pierre, and youth representative Luis Zamarioli-Santos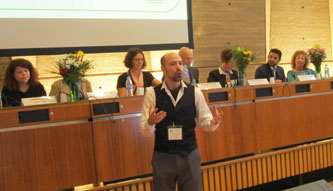 .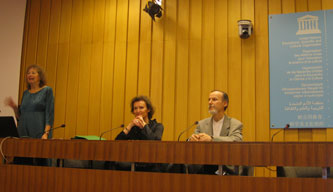 IEF member Ismael Velasco performed to provide nourishment for the spirit; IEF board member Victoria Thoresen at the meeting of working groups

---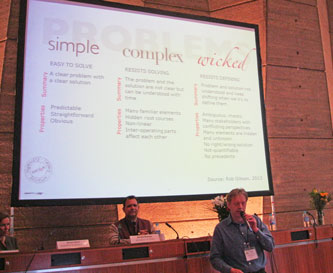 .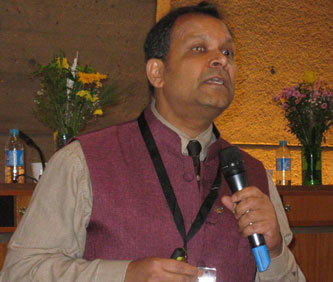 Arjen Wals spoke on "From Cosmetic Reform to a Whole System Transformation"; Arvind Singhal spoke on "Positive Deviance: A Flipped Approach to Solving Problems"

The research paper in which I was co-author was about the PERL toolkits for values-based education which I drafted in collaboration with the research team at the University of Brighton behind the values-based indicators project (http://blogs.brighton.ac.uk/esdinds/) and a PERL workgroup that I chaired.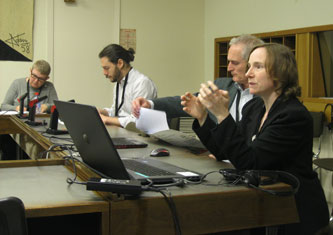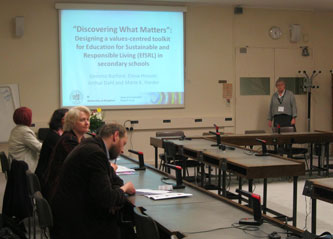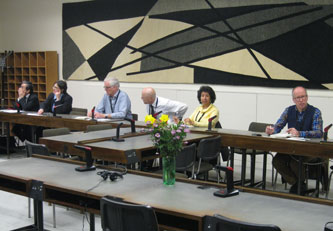 Gemma Burford presenting our joint research paper on "Discovering What Matters: Designing a values-centred toolkit for Education for Sustainable and Responsible Living in secondary schools"
The International Environment Forum Symposium was on "Ethical Transformation and Education for Service at the Community and Institutional Levels".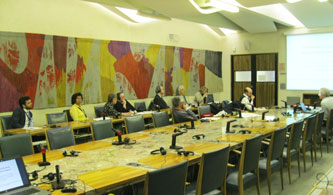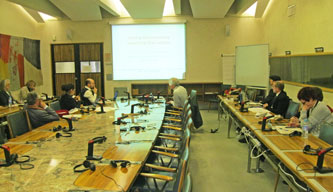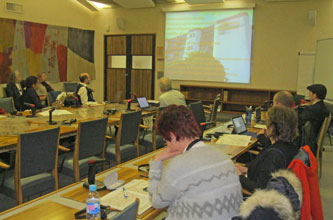 International Environment Forum Symposium
My opening paper was on "A Multi-level Approach to Ethics, Service and Responsible Living".The second paper by Javier Gonzales Iwanciw (Nur University and IEF), Onno Vinkhuyzen (IEF), Sylvia Karlsson-Vinkhuyzen (Wageningen University and IEF) and Fabiana Mendez Raya (Nur University and IEF) on "Valuing and Evaluating Leadership that Matters". The third presentation by Ismael Velasco (Adora Foundation and IEF) on "An Evidence-Based Design Template for Effective Values and Behaviour Change Interventions", and Sylvia Karlsson-Vinkhuyzen (Wageningen University and IEF) presented the last paper on "Responsible Institutions - Responsible Individuals?"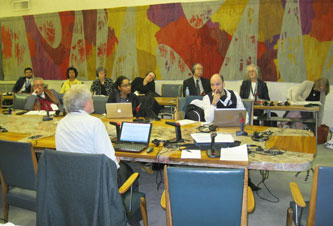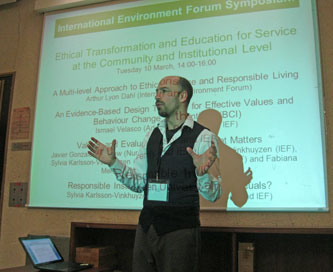 Presenters in the IEF Symposium: Onno Vinkhuyzen, Ismael Velasco and Sylvia Karlsson-Vinkhuyzen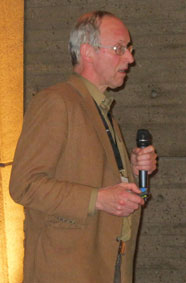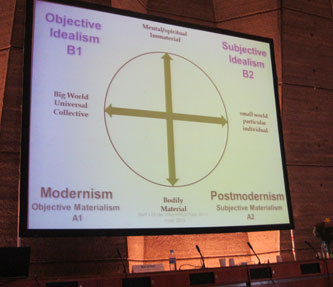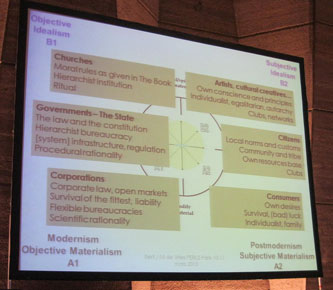 Bert de Vries speaking on "Integrative Worldviews and the Search for Responsible Living"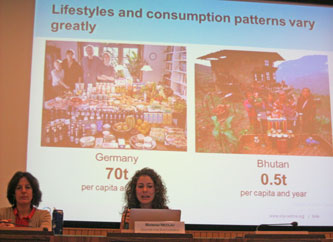 .
.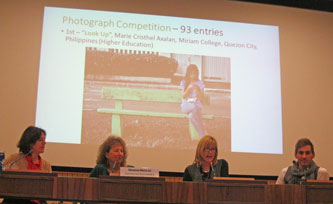 Keynote presenter Mariana Nicolau on "Actor leverage points for engaging and empowering sustainable lifestyles"; announcing PERL media contest winners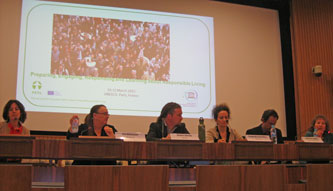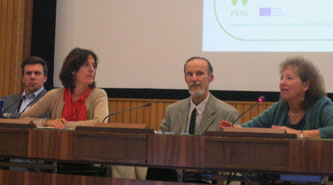 International Roundtable on Responsible Living around the Globe; closing session; moderator Bernard Combes of UNESCO
---
IEF General Assembly
The International Environment Forum held its 19th General Assembly at UNESCO immediately after the close of the PERL Conference.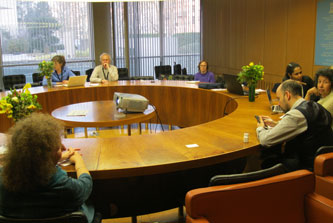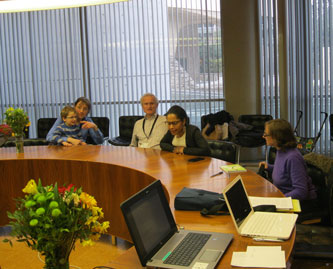 IEF General Assembly
We consulted on the IEF Annual Report, and elected the IEF Governing Board for the next year. See the full report of the General Assembly.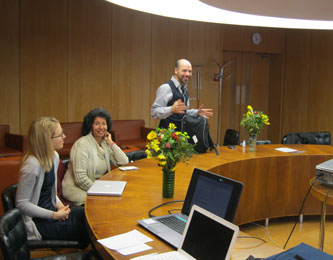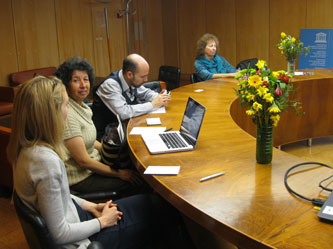 IEF General Assembly; IEF representative at Rio+20 Erasmus Vinkhuyzen
---