La Chapelle d'Abondance, France
This year, the Baha'i camp at the Chalet Olinga in the French Alpine village of La Chapelle d'Abondance was held on 23-29 October. There have been similar gatherings there in 2012, 2013, 2014 and 2015, but in different seasons. Over 50 people attended, including a number of friends from Belgium. The theme of the camp was the mystery of the soul: a voyage through the Seven Valleys. In addition to the lectures there were artistic workshops and time for walks on some of the valley trails. Autumn colours were at their best, so one afternoon we hiked up one side of the valley past the waterfall. The creative afternoon activities included singing, yoga and video production.

I was originally asked to speak one evening on "Mark Tobey: From Art to Spirituality", but was then asked to share also the experience of the dedication of the new Baha'i House of Worship in Santiago, Chile. It was relatively easy to combine the two, since a painting by Mark Tobey inspired architect Siamak Hariri to create a temple of light.

---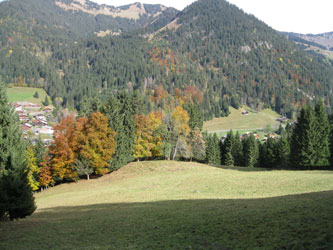 .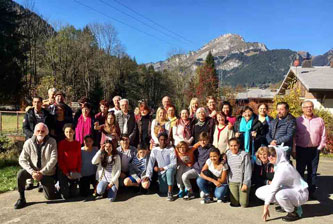 .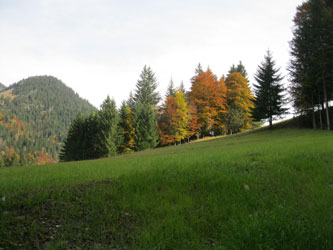 Valley of Abondance; the group (after I left); autumn colours

The camp

.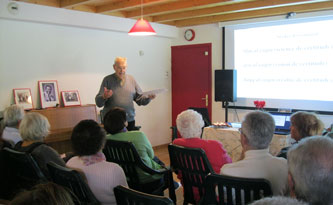 .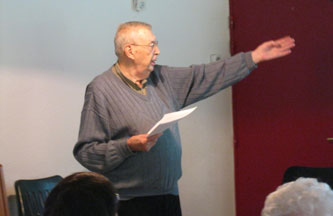 Louis Henuzet from Belgium opened the subject with a brilliant presentation on the soul and its development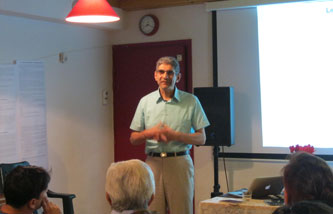 .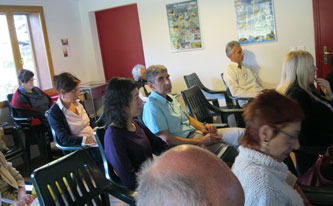 Astrophysicist Nami Mowlavi took us through the Seven Valleys of Baha'u'llah; some of the audience

I gave an evening talk about art and spirituality in the paintings of Mark Tobey and the architecture of Siamak Hariri, who designed the new Baha'i House of Worship in Santiago, Chile, dedicated two weeks earlier. Siamak was inspired to create a temple of light by a painting of Mark Tobey,

Lovers of Light

.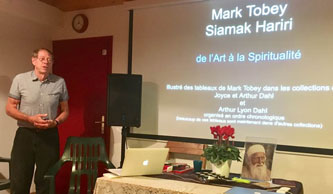 .
.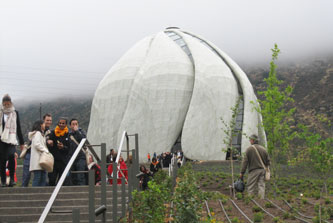 My evening presentation; Mark Tobey's

Lovers of Light

; the new temple in Santiago, Chile


---
Hike up to Sur Bayard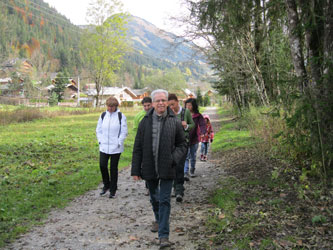 .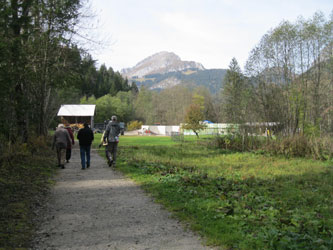 .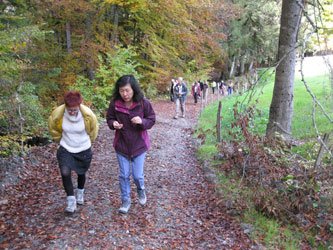 In the valley floor; starting up the side of the valley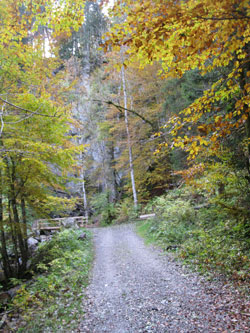 .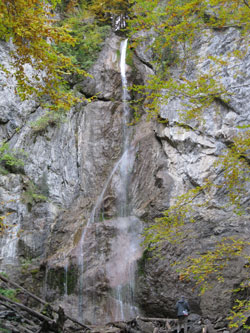 .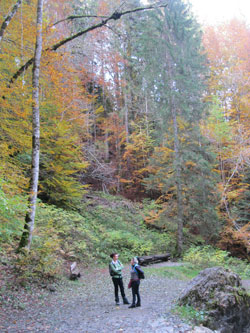 The waterfall/La cascade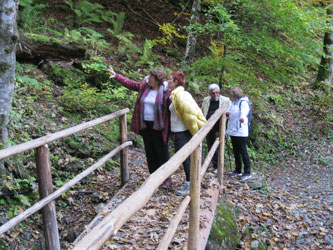 .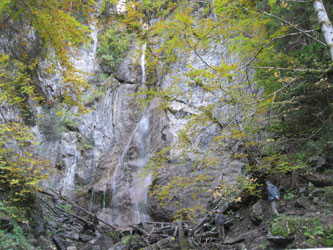 .


Unfortunately, I could not stay the full week, as I had to leave for the ECPD Conference in Belgrade the second weekend.


---