Domaine de la Garde
Bourg-en-Bresse, France
On 7-11 September, I was invited by Friedrich and Margareta von Kirchbach to an interfaith retreat at their beautiful Chateau de la Garde in an extensive domain on the outskirts of Bourg-en-Bresse, France, on the theme of everyday spirituality. I spoke on "public engagement and spirituality: initiatives for creating a more spiritual society" in which I shared my efforts to help young people to discover spirituality through the book I am now writing, described the interfaith courses on sustainable development and on climate change which we developed through the International Environment Forum and the Wilmette Institite, and gave an overview of Baha'i-inspired community activities. Other participants included a Buddhist monk from Sri Lanka, a Sufi sheikh from Kashmir and UK, a German pastor, a couple into anthropophosy and another following Ramakrishna, and a former Swiss Secretary of State for Environment who writes about spirituality in nature. The exchanges were very rich. This was the second such event that I had attended at La Garde, after one in 2025.

---
.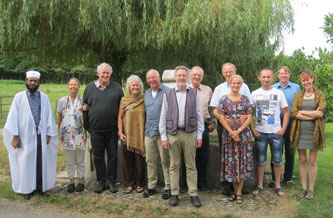 Group attending the retreat
.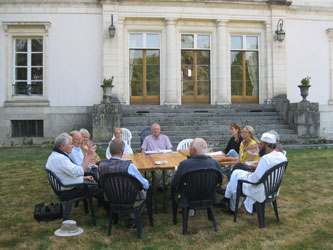 .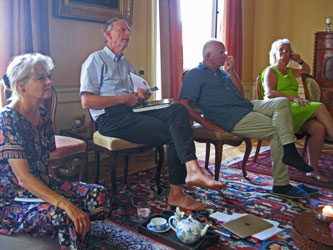 Meetings for consultation and sharing experiences and approaches to spirituality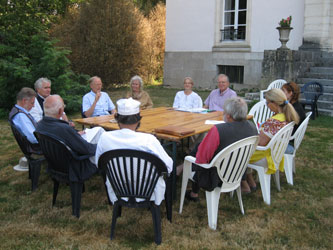 .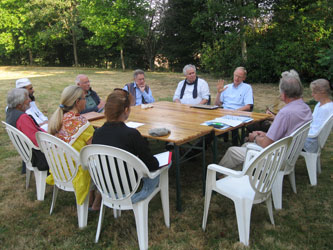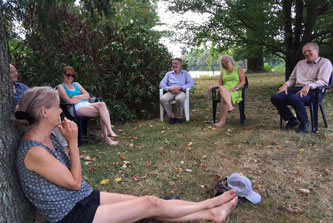 .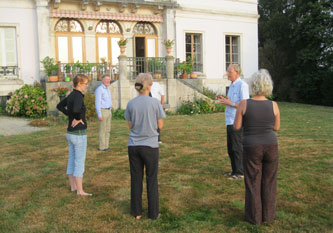 .
Spirituality in nature; and through exercise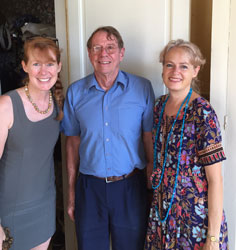 .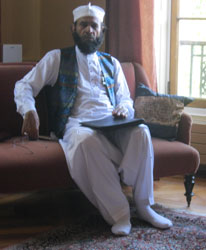 .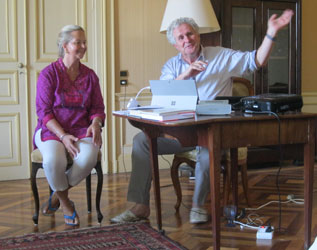 Jacqueline, Arthur and Margareta; Sheikh Mahmood; François and Helena sharing experiences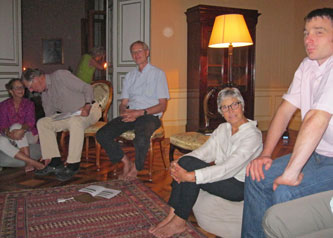 .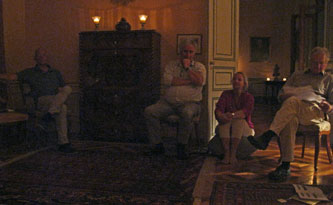 Meeting with the local community, including two Baha'is (on the right); evening meeting with the community


.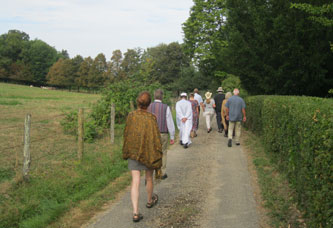 .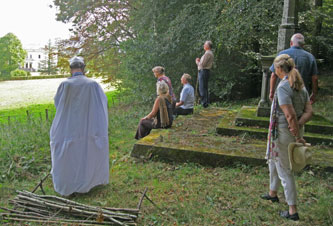 Group with Polish workers restoring the chateau; walking to the forest; at the cross in the forest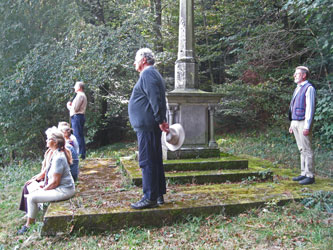 .
.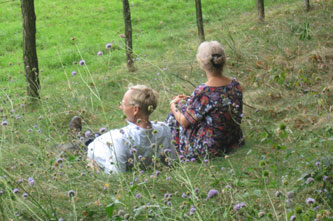 Group at the cross in the forest; Friedrich and Margareta von Kirchberg enjoying their domaine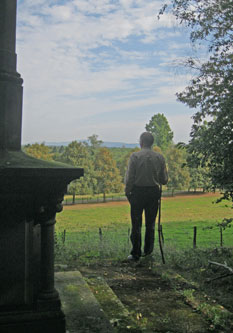 .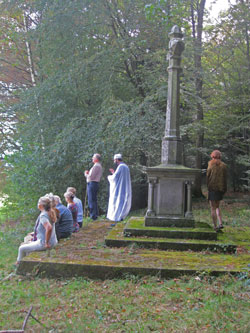 .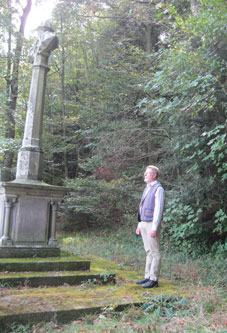 .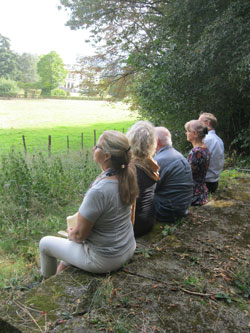 Meditating at the cross in the forest



Domaine de la Garde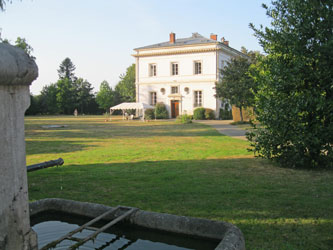 .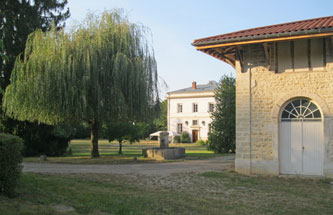 .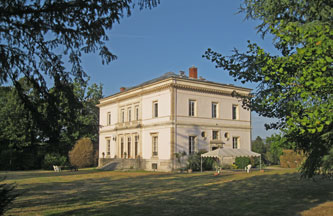 Chateau de la Garde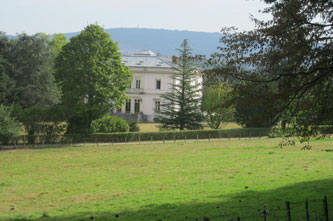 .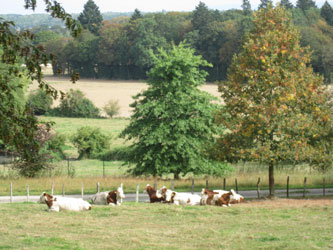 .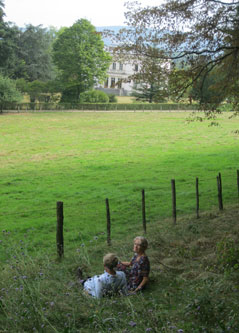 Domaine de la Garde from the cross


---