Prague
On 19-21 November, I was invited by Charles University in Prague, Czech Republic, to speak at the Conference organized to celebrate the 25th anniversary of the Charles University Environment Center, founded by my old friend Bedrich Moldan, first Environment Minister in the Czech Republic after the fall of communism, former Secretary General of the Scientific Committee on Problems of the Environment, President of the UN Commission on Sustainable Development, diplomat at many of the UN negotiations on sustainable development, and leader of research on indicators of sustainable development, with whom I have collaborated since 1993. Bedrich asked me to speak on "Sustainability Challenges for Research and Education". While I have no pictures of the conference itself in the historic Carolinum, since I was on the podium the whole morning, I did take some photos immediately around Charles University in the historic center of Prague.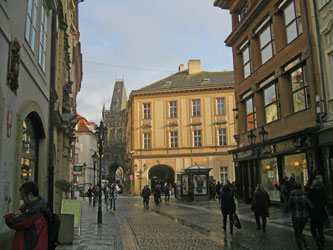 .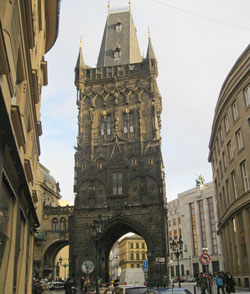 .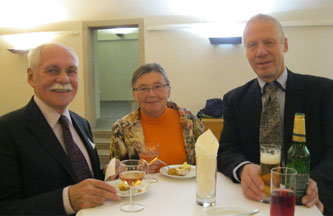 Street in front of the University Hotel; Powder Gate at the end of the street; Bedrich and Mrs. Moldan and Jiri Dlouhy of Charles University Environment Center

Stare Mesto Square, in the center of Prague old town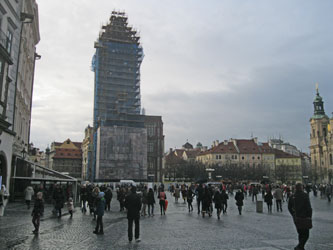 .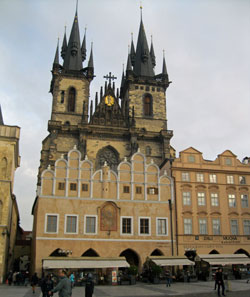 .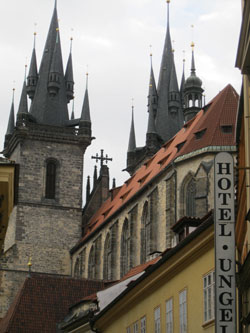 Stare Mesto Square with old town hall under renovation; Tyn Church behind buildings on the square build right up to the church; back of Tyn Church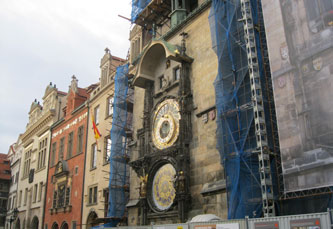 .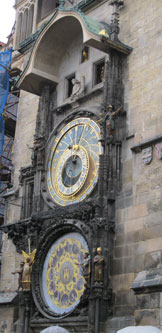 .

Town Hall Clock from 1410 (tower under renovation); me with Bedrich Moldan and his wife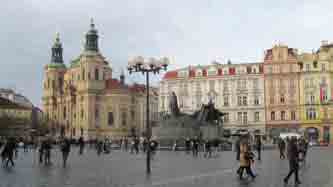 .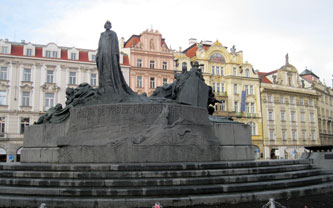 .

Stare Mesto Square; memorial sculpture in the square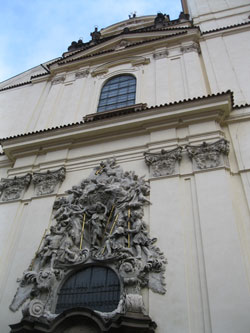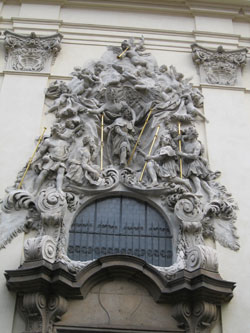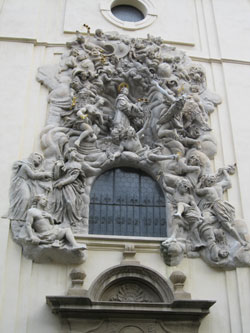 St. Jacob Church with baroque sculptures on the facade
---