Justice Conference and IEF Conference, The Netherlands
The 21st International Environment Forum Conference was held in partnership with the Justice Conference in de Poort, the Netherlands, on 14-17 April 2017. The theme of the Justice Conference was "From Disintegration to Integration: navigating the forces of our time". See the International Environment Forum conference report at https://iefworld.org/conf21.
Justice Conference group photo
The conference brought together legal specialists, human rights experts, and others concerned with the application of justice in the world, including for sustainability.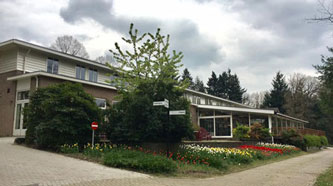 .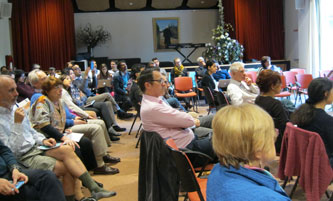 .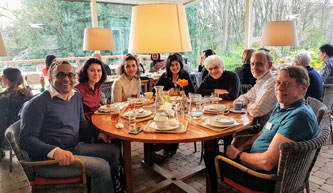 de Poort Conference Centre; the audience; opportunities for exchanges over meals and during breaks
I organized and spoke in the IEF workshop on "Environmental Changes as forces for disintegration and integration" with IEF members Laurent Mesbah (Bosnia & Herzegovina), Sylvia Karlsson-Vinkhuyzen (Netherlands), and Joachim Monkelbaan (Belgium/France).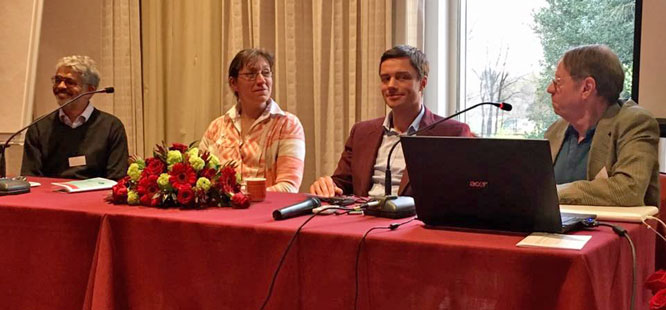 IEF panel: Laurent Mesbah, Sylvia Karlsson-Vinkhuyzen, Joachim Monkelbaan, Arthur Dahl
Laurent spoke on Environmental Changes as forces for disintegration and integration, drawing examples from nature. I followed with a talk on The Systems Science of Disintegration and Integration.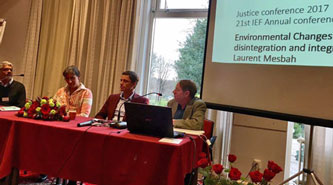 .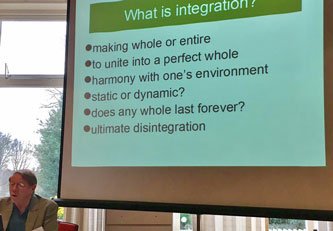 .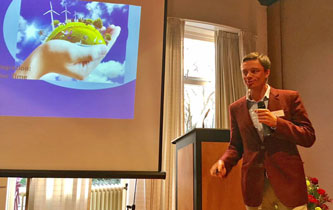 Laurent Mesbah (left); Arthur Dahl; Joachim Monkelbaan
Joachim, now with the Transitions Hub of Climate KIC in Brussels, Belgium, presented on Systems innovation for climate change, and Sylvia closed the panel with The promises and pitfalls of integration in governance. The workshop concluded with a general discussion on the main theme.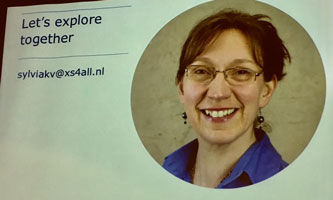 .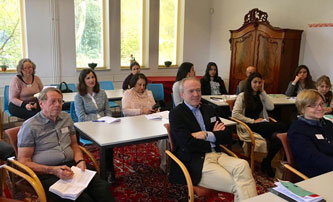 .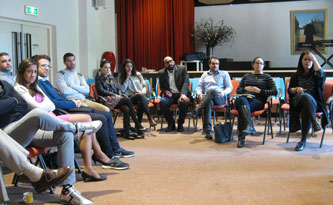 Sylvia Karlsson-Vinkhuyzen; workshops

The conference included plenaries on war crimes, the persecution of the Baha'is in Iran, international governance and the United Nations, the media, the handicapped, gender issues, Islam, and power and the Baha'i community, as well as many interesting workshops on topics such as justice viewed from Oceania (with a video link to a speaker in New Zealand).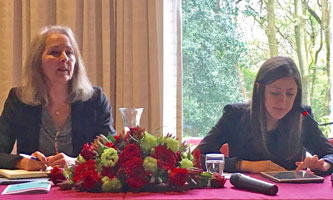 .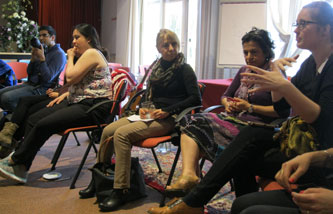 .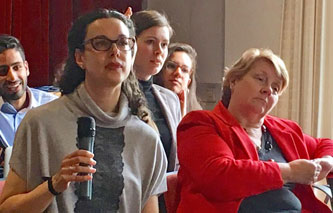 Marjolijn Snippe and Simin Fahandej on international governance and the UN; workshop; Maja Groff and IEF board member Wendi Momen
Moojan Momen gave wonderful talks on "Islam and the West" and "Power and the Baha'i Community".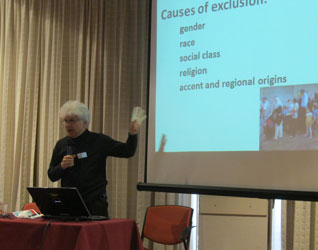 .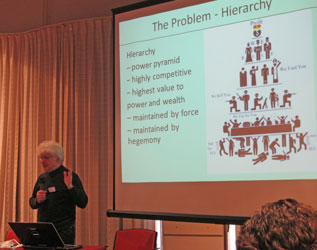 .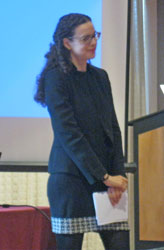 Moojan Momen; Maja Groff


The principal conference organizer was Maja Groff (The Netherlands), who is also with me on the ebbf - Ethical Business Building the Future governing board


The IEF Annual General Assembly was held on Saturday evening, and I was reelected to the Governing Board.
---