Hluboka, Czech Republic
In mid-June I spent 10 days with my brother Greg, his wife Emi and his family, minus Joyce still finishing her year at the English National Ballet School, and Mina for most of the time on a youth service project in Belgrade. We had visits with Baha'is and their friends in and around Hluboka nad Vitavou and the Townshend School, and a good chance to catch up, especially with my nephew Gregory after his freshman year at Brown University. There was also time to clean and refinish all the deck furniture to get ready for the barbecue season, and to make progress writing my parts of the book on global governance. Some students from the school came over for an intensive study circle about animating junior youth activities. See more pictures of the region from my last visit in 2016.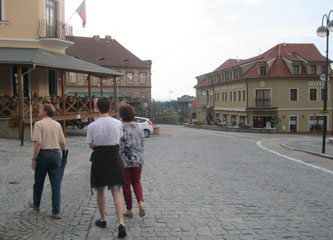 .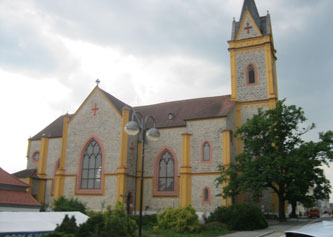 .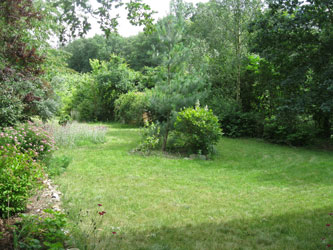 Going to lunch in the Hluboka town square; Hluboka church; Emi and Greg's garden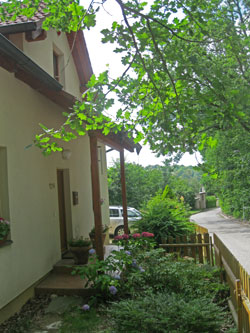 .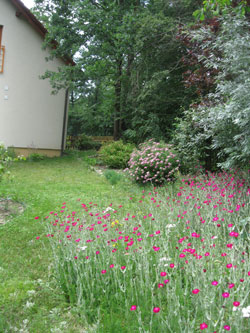 .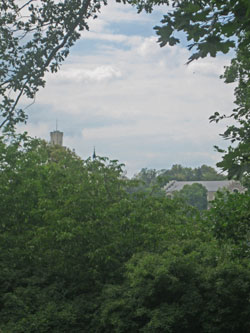 Greg and Emi's house; their garden; view towards Hluboka Castle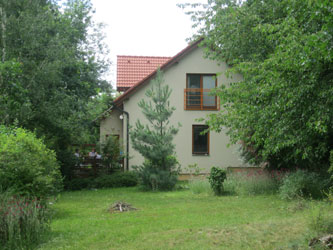 .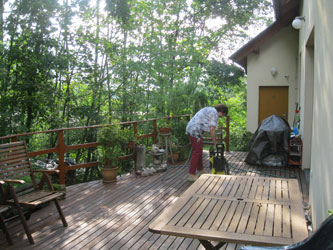 .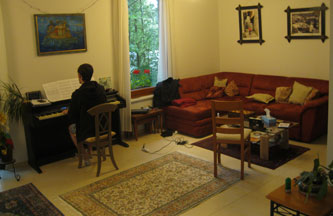 House from the garden; Emi on the deck; Gregory at the piano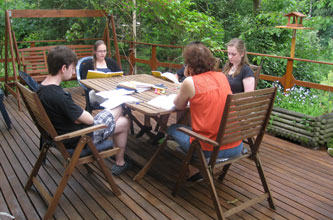 .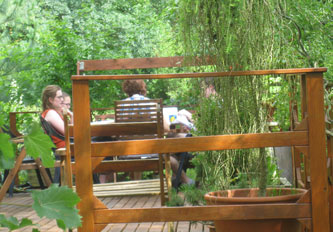 .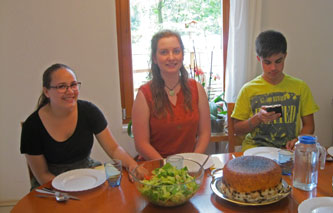 Youth taking part in the study circle; students from Townshend School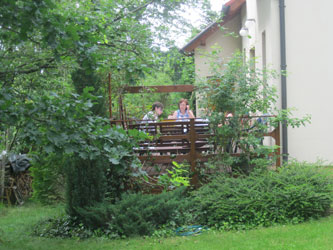 .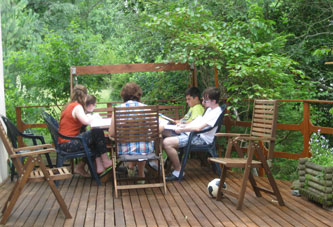 .

The deck was an ideal location for the study circle
---