Paris, France
Musée de l'Orangerie
On 6 August I took a day off from serious things to take the train to Paris just to visit an art exhibition at the Musée de Orangerie in the Jardin des Tuilleries by the Seine not far from the Louvre. The exhibition was "Nymphéas: L'abstraction américaine et le dernier Monet" (Water Lilies: American abstraction and the last Monet) which ran from 13 April to 20 August 2018. The Muséé de l'Orangerie is where Claude Monet gave to the French state a major part (22) of his last series of paintings of water lilies, capturing on a panoramic scale the many qualities of light he saw reflected in his lily pond. These were ignored until after the Second World War, when they were acknowledged as precursors of much of what was happening in modern art. I had seen Monet water lily paintings at MOMA in New York and loved them, but this was the first time I had seen the full panorama around two oval rooms especially designed for them by Monet himself and opened in 1927. I also had time to enjoy both the American artists displayed with some of their best work, and the excellent modern European works in the permanent collection.
My particular interest, of course, was that one of the American artists featured in the exhibition was Mark Tobey, a Baha'i and long-time friend of my family, referred to in the exposition as the grandfather of abstract expressionism. Prior to the opening, I had been approached to provide a photograph of Mark Tobey, which was featured in the exposition and the magnificent catalogue. As one comment quoted in the catalogue said, the Impressionists looked for the optical effects of nature, while the Americans were interested in the optical effects of spiritual states, which was certainly true of Mark Tobey.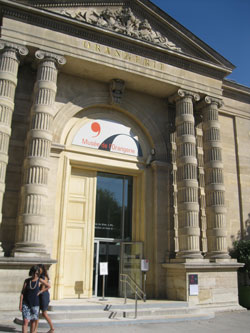 .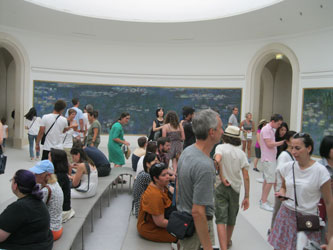 .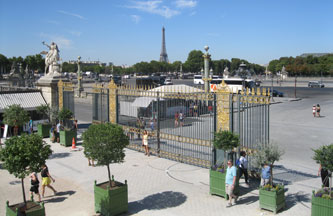 L'Orangerie Museum; visitors to the Monet exhibition; entrance to Tuilleries gardens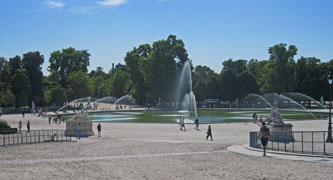 .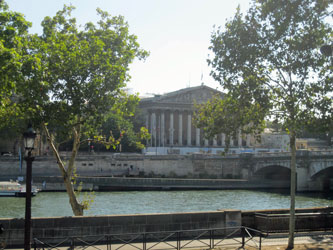 .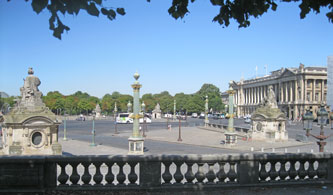 Tuilleries gardens where L'Orangerie is located, along the Seine River, facing the Place de la Concorde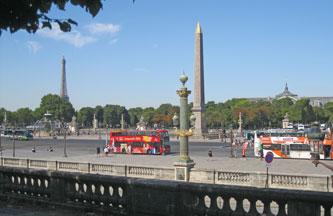 .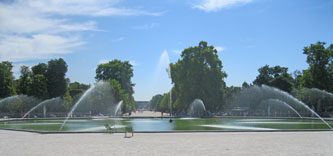 Place de la Concorde; Tuilleries Gardens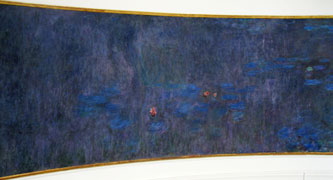 .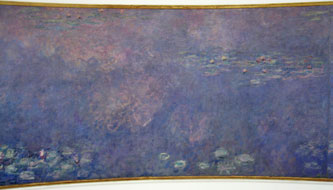 .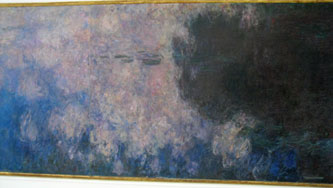 Claude Monet's waterlilies paintings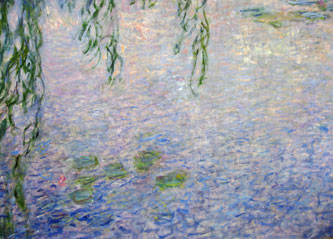 .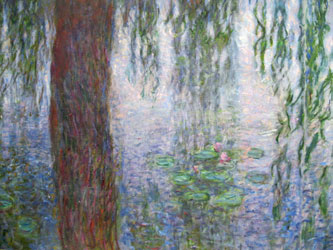 .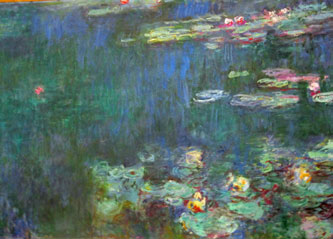 Details of some of the Monet waterlilies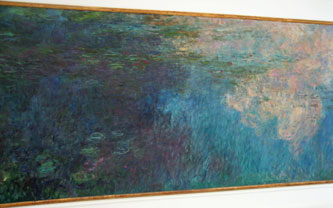 .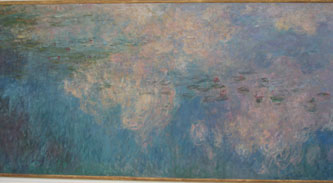 .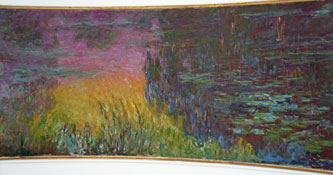 Monet waterlilies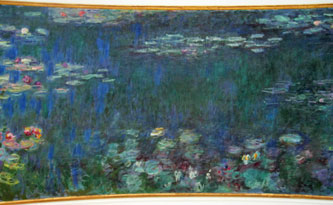 .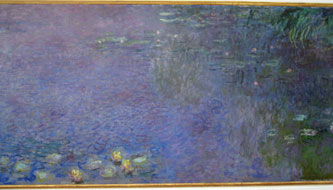 .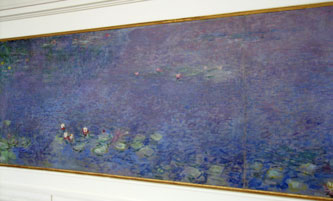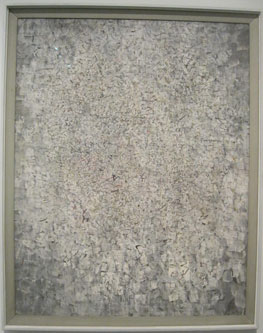 .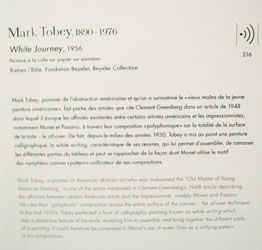 Mark Tobey, White Journey, 1956
.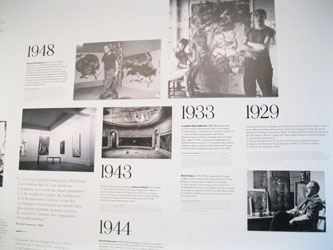 .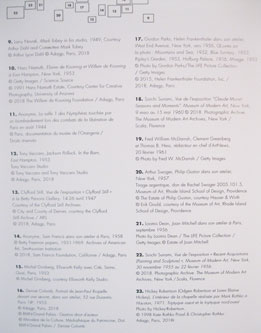 Photo of Mark Tobey from my collection; wall about Mark Tobey and other American artists; photo credits (I am mentioned in the first one)

---