Paris Peace Forum

The Government of France convened the first Paris Peace Forum in the Grande Halle de la Villette in Paris, France, in mid-November 2018. The Global Challenges Foundation that awarded us the New Shape Prize last May invited us to present our proposals at the Paris Peace Forum on 12-13 November, where about 120 other organizations were present, following the high level summit of political leaders on 11 November. Before the forum, our working group on Global Governance for the 21st Century held a two-day working meeting on 9-10 November.
We also made two presentations on our work at the National Baha'i Centre in Paris, as well as one for a hundred students at Sciences Po, the famous French university of political sciences.
After the Paris Peace Forum, I took the Eurostar train under the English Channel to London, where I was the featured speaker on 14 November at the All Party Parliamentary Group on the Baha'is, meeting in the Churchill Room of the Houses of Parliament at Westminster. I also spoke in the evening to a group of youth at the National Baha'i Centre in London. There was no opportunity to take photos that day.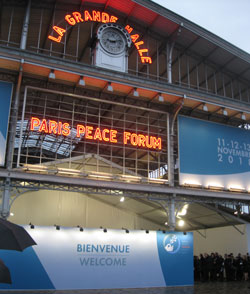 .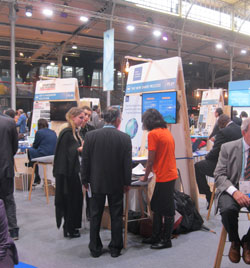 .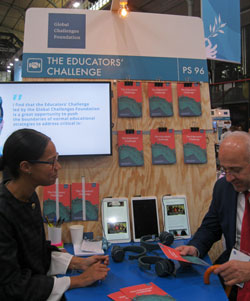 La Grand Halle de la Villette; many stands and small presentations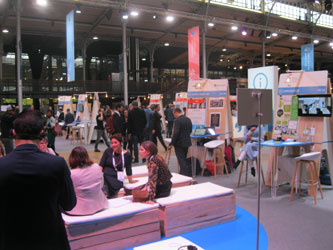 .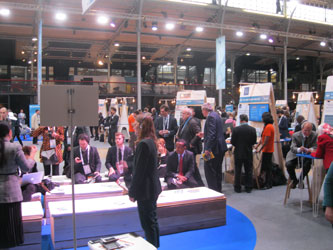 .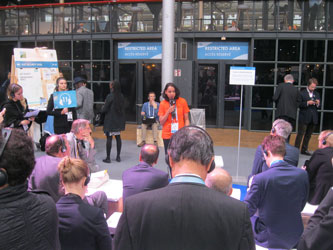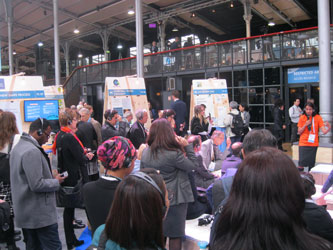 .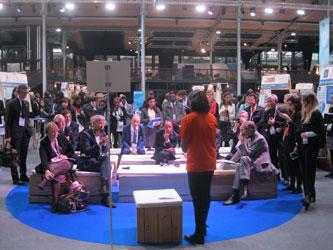 .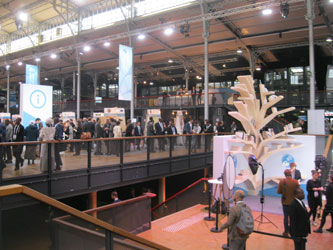 Opportunities for exchange and discussion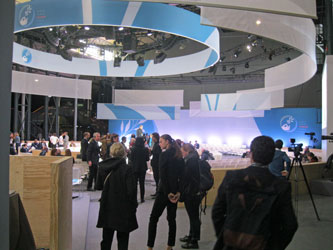 .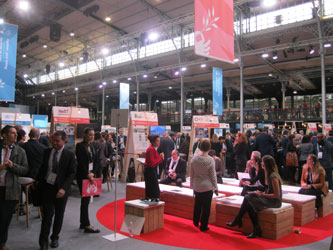 .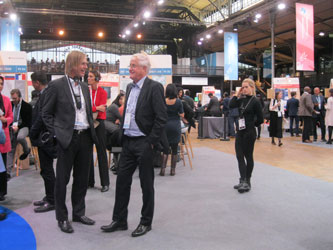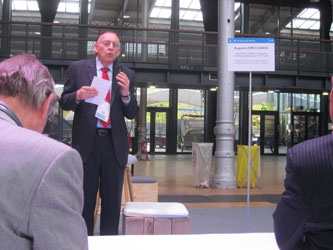 .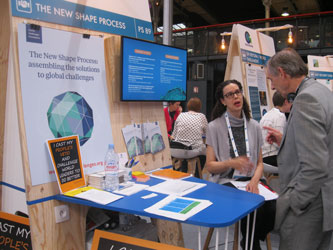 .

Augusto Lopez-Claros presenting our proposals; Maja Groff at the GCF stand
.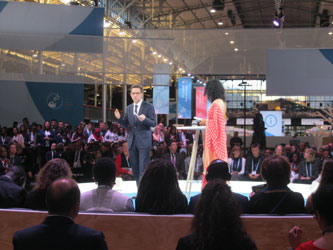 .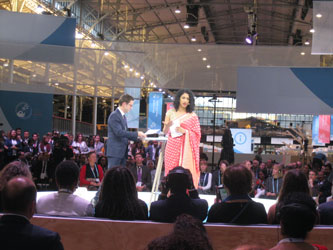 Closing session of the Paris Peace Forum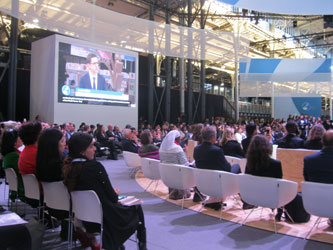 .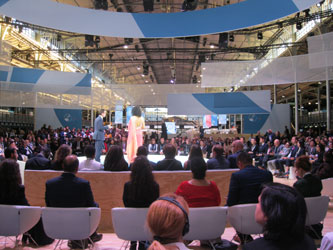 ---
Panel presentation on global governance at Sciences Po, sponsored by their UN association, with a hundred participants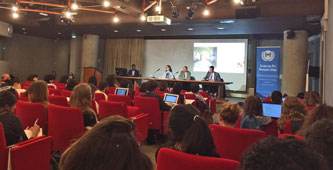 .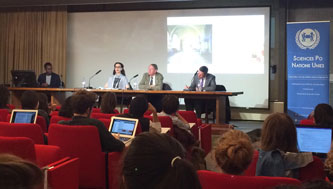 .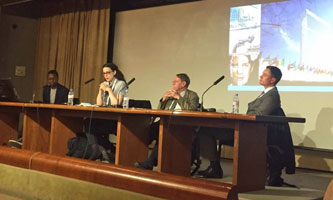 Our Global Governance panel, Maja Groff, myself and Joachim Monkelbaan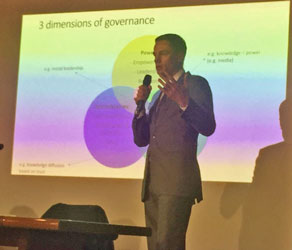 .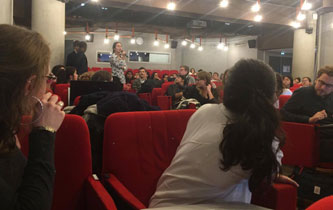 .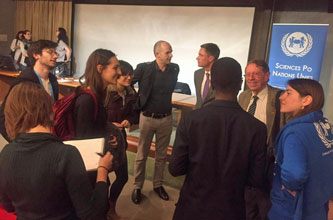 Joachim Monkelbaan; lively questions; discussion afterwards
---