PERL meeting in Sligo, Ireland
The International Environment Forum participates in the Partnership for Education and Research about Responsible Living (PERL), which held its annual joint meeting of work groups in Sligo, Ireland, on 2-5 April 2014. PERL is a partnership of educators and researchers from over 140 institutions in more than 50 countries that are working to empower citizens to live responsible and sustainable lifestyles. PERL aims to advance education for responsible living by focusing on consumer citizenship, education for sustainable consumption, social innovation and sustainable lifestyles. PERL partners undertake research and discussion, and develop teaching methods and materials. We were about 60 who gathered in Sligo in north-west Ireland for the meeting.

PERL is coordinated by IEF board member Victoria Thoresen from Norway. She opened the meeting along with the president of the college that hosted us and the Irish Minister of State for Training and Skills. While we were waiting for the delayed arrival of the Minister, IEF member Ismael Valesco delighted the audience with a performance around the moth and the flame about experience and sacrifice, inspired by the Baha'i writings. Another mime performance later based on the lost lover pursued by the watchman was equally well received. Ismael also led a workshop on the digital revolution.

I lead a PERL workgroup preparing toolkits for values-based education in secondary schools. Other Baha'is participating in the meeting included Onno Vinkhuyzen, a member of the workgroup, and two researchers on values-based indicators from the University of Brighton, Gemma Burford and Tiina Jaatinen, who have been testing the materials in schools. After the meeting, I stayed on a few days in Ireland to give public lectures on climate change, energy and human rights organized by the Baha'i communities in Ennis, Limerick and Dublin.


---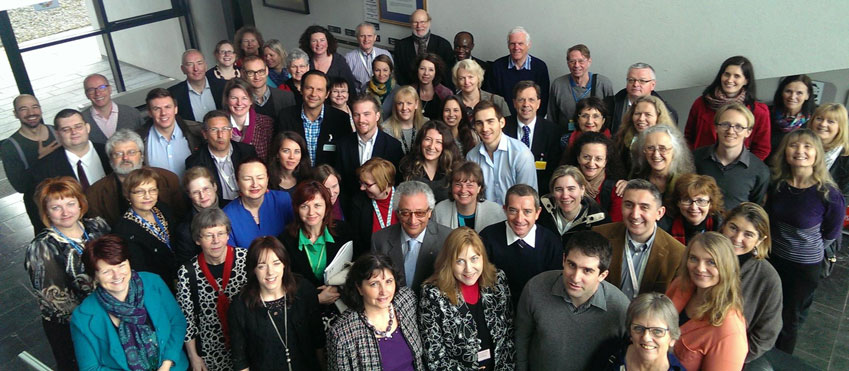 PERL meeting participants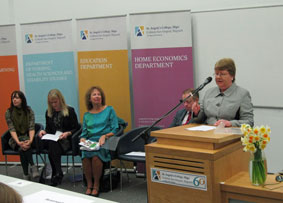 .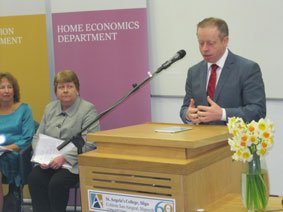 .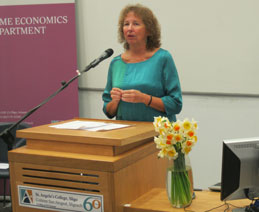 Opening session: President of St. Angela's College; Irish Minister; PERL coordinator Victoria Thoresen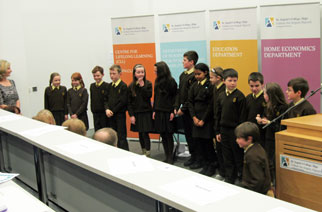 .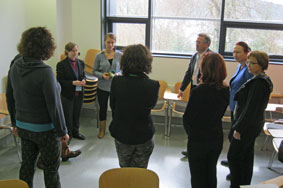 .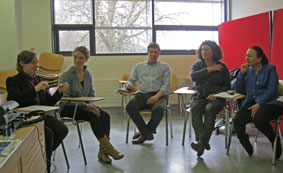 Presentation by Scoil Ursula Junior School on environment; workshop on values-based indicators led by Gemma Burford and Tiina Jaatinen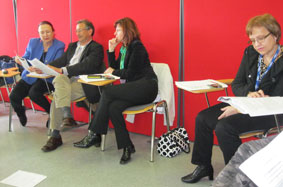 .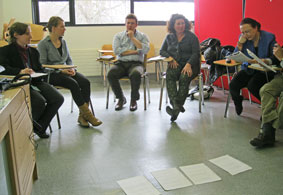 .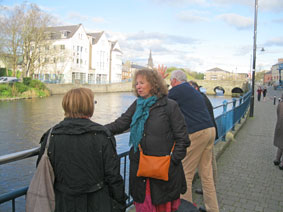 Workshop on values-based indicators; Victoria and other participants along the Garavogue river

Sligo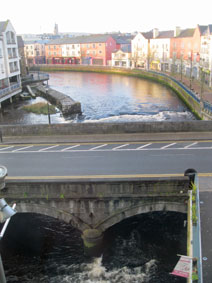 .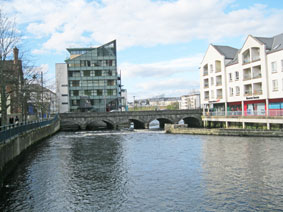 .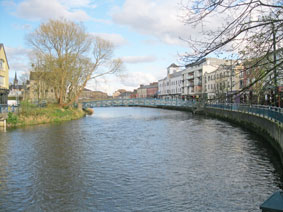 Centre of Sligo, view from hotel; Glasshouse Hotel; Garavogue River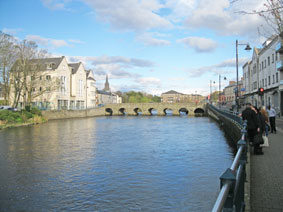 .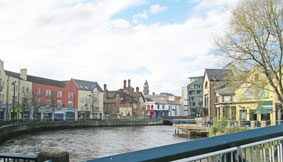 downtown Sligo on the Garavogue River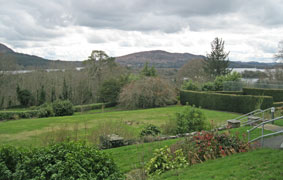 .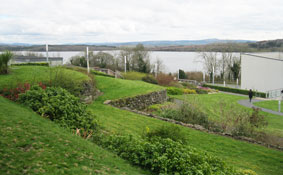 .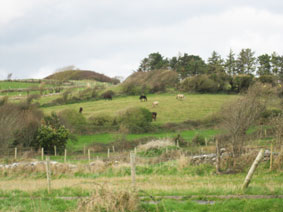 View from St. Angela's College, Lough Gill, where the meeting was held; countryside near Sligo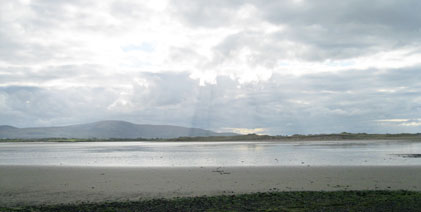 .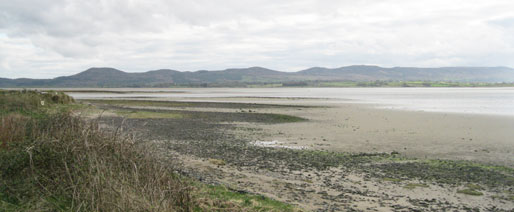 Irish coastline near Sligo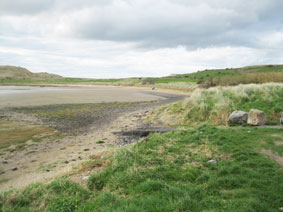 .

Excursion to Markree Castle
One evening we went to Markree Castle for a dinner and to experience Irish music and dancing.




Grounds of Markree Castle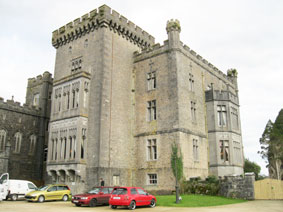 .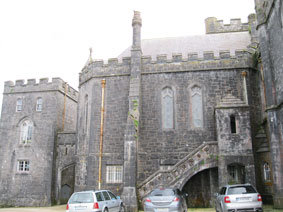 Markree Castle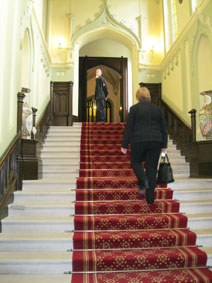 .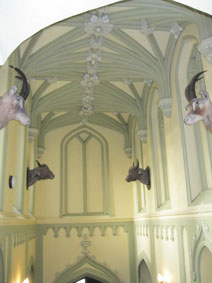 .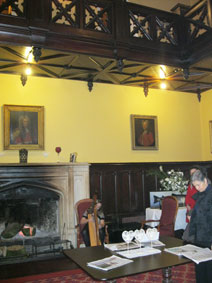 .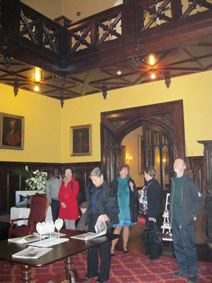 Entrance stairs and ceiling; the main hall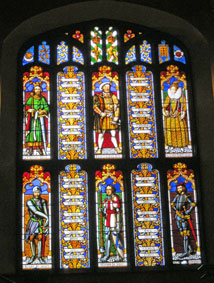 .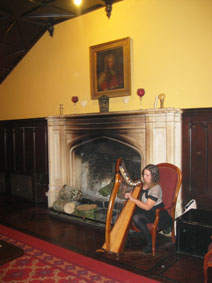 .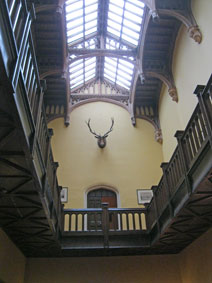 .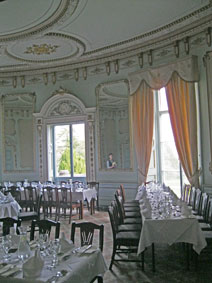 Stained-glass window of Cooper family history; harpist in the main hall; hall ceiling; the dining room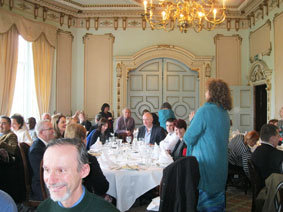 .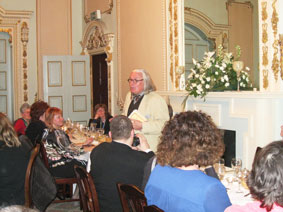 PERL dinner at the castle; a poet recites Yeats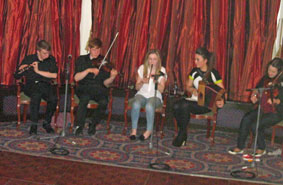 .
.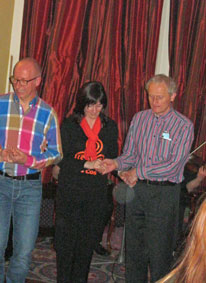 Musicians from St. Angela's College played Irish music; there were Irish dancing lessons; Onno dancing

The last evening, we were received by the Mayor of Sligo at the City Hall, and heard about the 400-year history of the town.


PERL group with the Mayor in front of City Hall


---
The Irish countryside
After the PERL meeting, I was driven to Ennis, where the local Baha'is had arranged a public meeting for me to speak on climate change and the energy challenge in a beautiful local hall. About 50 people came, and there was an excellent discussion afterwards. The next evening we drove down to Limerick for another talk on the same subject for about 30 Baha'is, their neighbours and pre-youth. Then I went on to Dublin for a talk at the National Baha'i Centre on climate change and human rights. It was a chance to admire some of the beautiful Irish countryside and meet wonderful people.




Glimpses of the Irish countryside




Glimpses of the Irish countryside




Irish countryside near Cliffs of Moher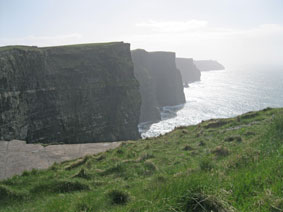 .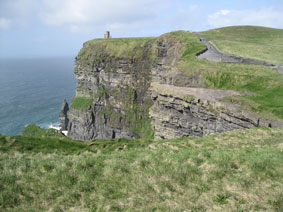 .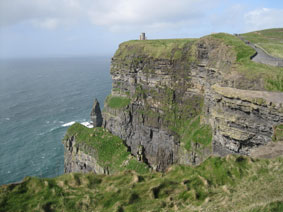 Cliffs of Moher, Co. Clare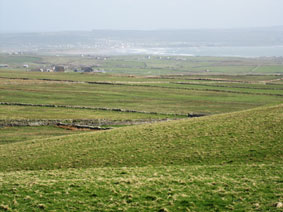 view inland from Cliffs of Moher

This was my first visit to Ireland, but hopefully not the last.


---