Paris, France
After the Puy de Fou park in Vendée, I joined my son Alex and grandchildren Jérémie, Benjamin and Alie, and Jérémie's partner Marianne in driving to Paris before they caught their flight back to Quebec. We basically had one day for my grandchildren to see Paris for the first time, so we took the Metro to the Arc de Triomphe, walked to the Trocadero Gardens and across the Seine to the Eiffel Tower, and then along the Seine to the Petit Palais, where we admired the art and had lunch. We then continued across the Place de la Concorde, through the Tuileries Gardens, past the Louvre and on to the cathedral of Notre Dame de Paris (where my camera battery ran down, so no pictures).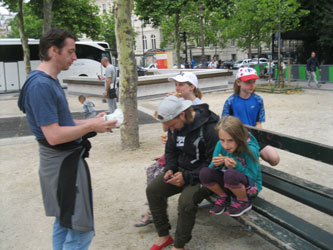 .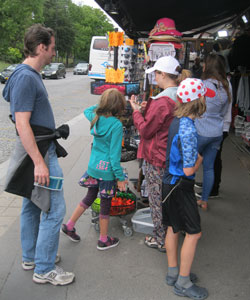 .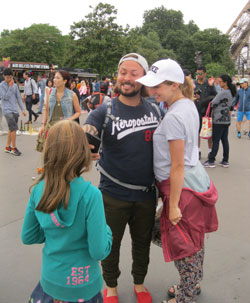 Preparing for our walk through Paris; looking for souvenirs; smile for the selfie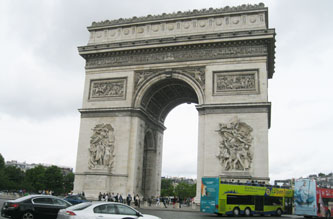 .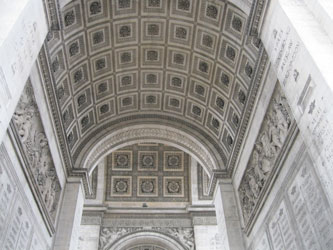 .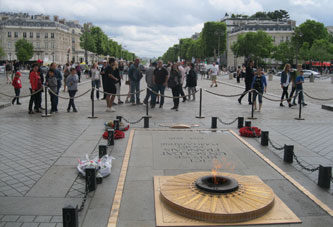 The Arc de Triomphe celebrating Napoleon's victories, with the eternal flame at the tomb of the unknown soldier from the first World War, and beyond the Avenue des Champs-Elysées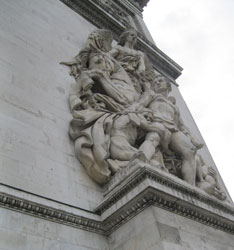 .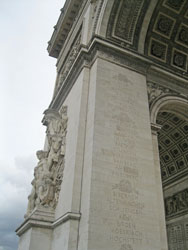 .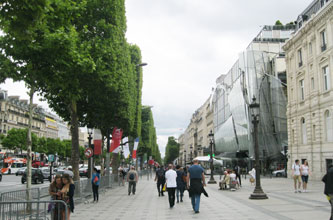 Details of the Arc de Triomphe; looking down the Avenue des Champs-Elysées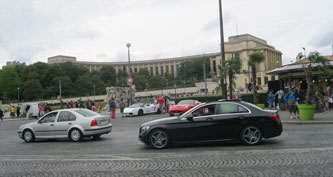 .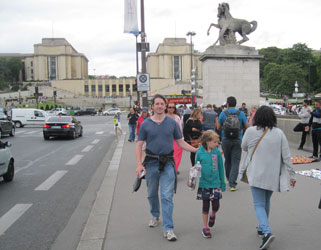 .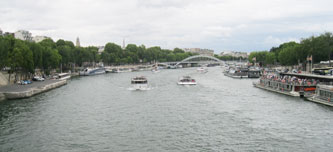 From the Palace de Chaillot and the Trocadero Gardens, we crossed the Seine to the Eiffel Tower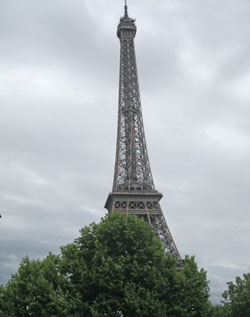 .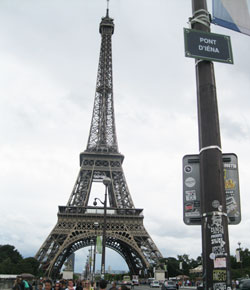 .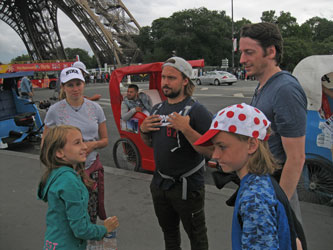 Eiffel Tower; my family enjoying Paris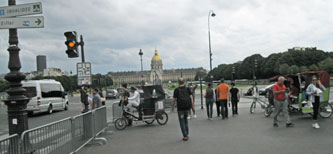 .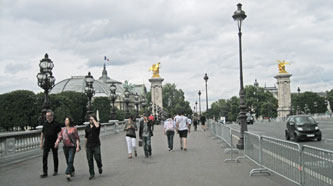 .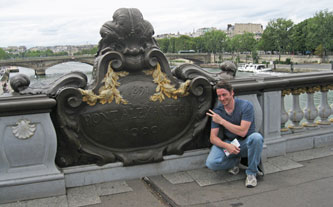 With the Invalides behind us, we crossed the Alexandre III bridge to where the Grand Palais and Petit Palais face each other; Alex and the plaque commemorating the completion of the bridge in 1900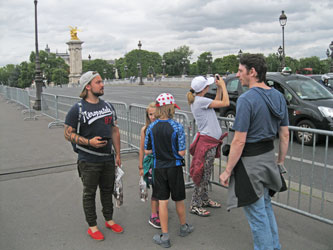 .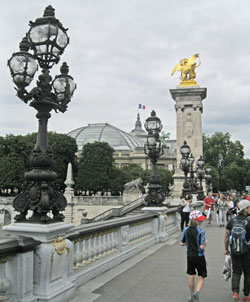 .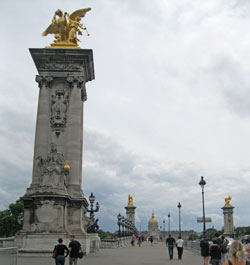 On the richly decorated Alexandre III bridge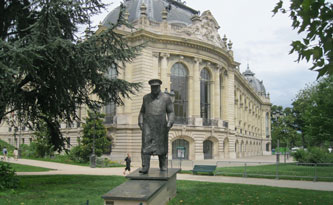 .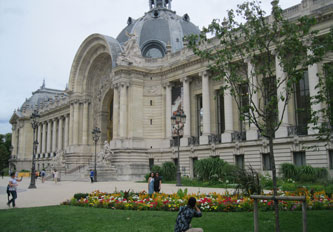 .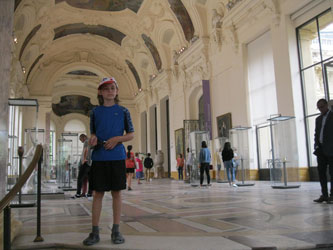 The Petit Palais museum with a statue of Winston Churchill; Benji in the museum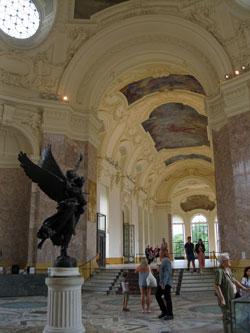 .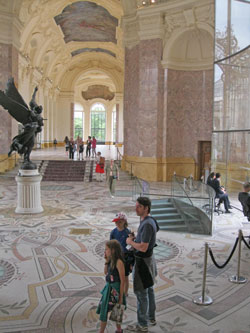 .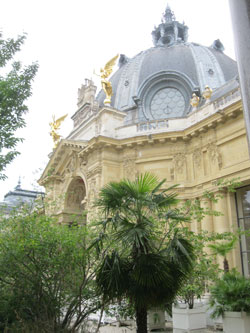 The walls and ceilings are as interesting as the works of art on display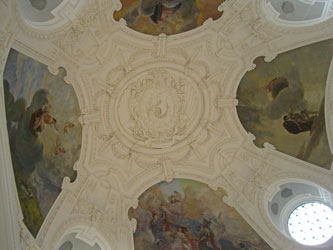 .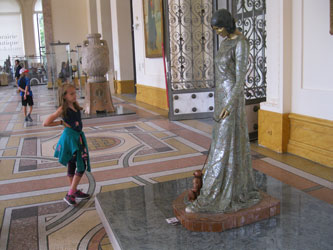 .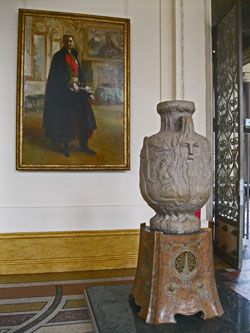 The ceiling of the dome; Alie admires a sculpture; art on display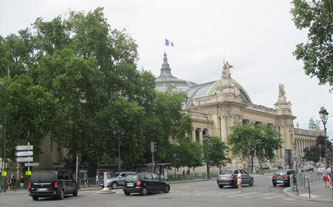 .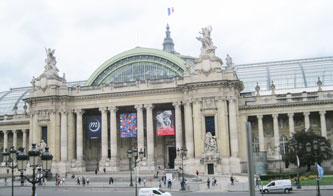 .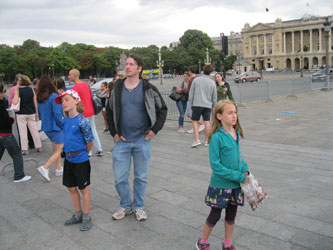 The Grand Palais; admiring Paris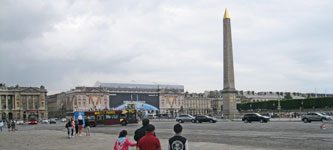 .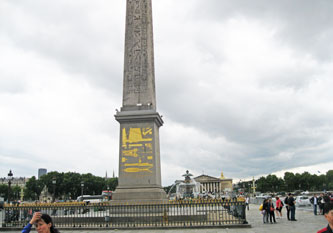 .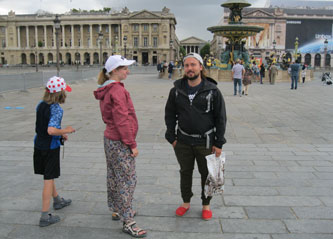 Place de la Concorde with its obelisk from Egypt and fountains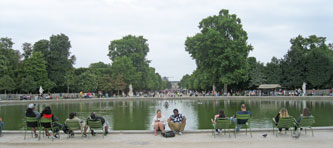 .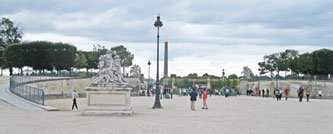 .


The Tuileries Gardens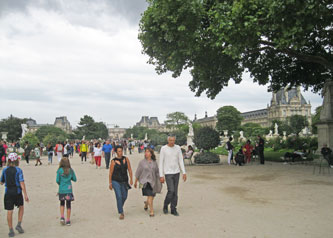 .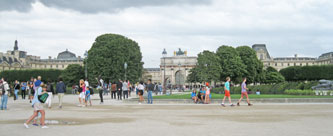 .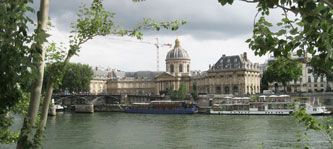 The Tuileries Gardens with the Louvre in the distance; the Petit Arc de Triomphe at the end of the gardens; the Institut de France across the Seine

The next day after the family left I visited the Louvre museum (see separate page)


---