Swiss Bahá'í Winter School, Leysin
26-31 December 2017

The Swiss Bahá'í Winter School was again held in the alpine village of Leysin in Canton Valais, at 1,200 meters elevation, with more than 280 participants, the largest in many years, from all over Switzerland and surrounding countries, and as far away as China, USA and Australia. Snow falls during the school made it a winter wonderland. The main course was taught by Joan and Al Lincoln, who both served many years at the Bahá'í World Centre. Many study circles on Ruhi Books were also offered in German, French, English and Farsi, since Swiss Schools are always multilingual. I co-tutored Book 8.3 on the Covenant during the time of the Universal House of Justice, with the divinely-inspired guidance that it provides the Bahá'í community today. There were also children's classes and a junior youth programme.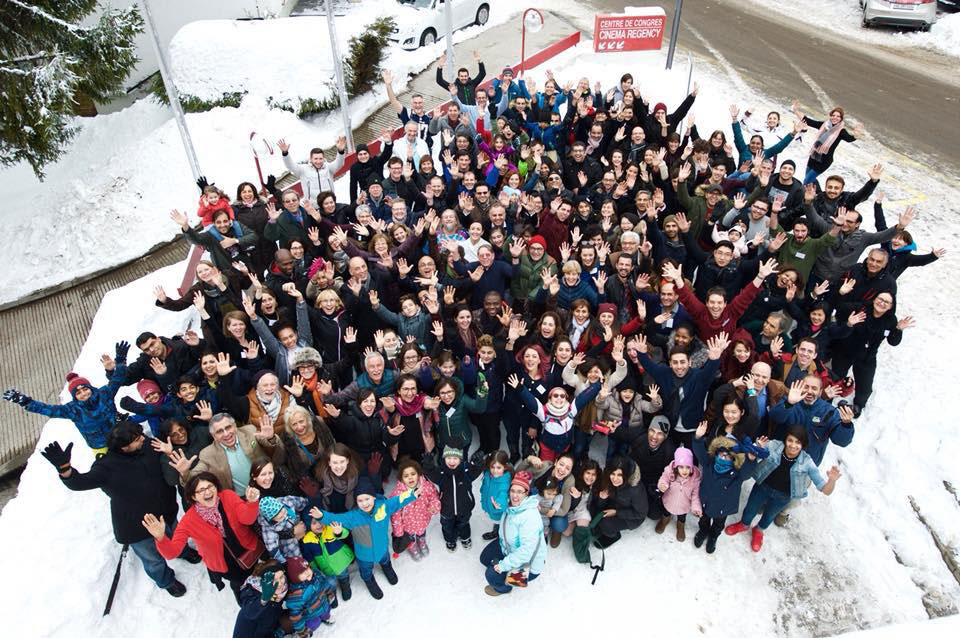 Group photo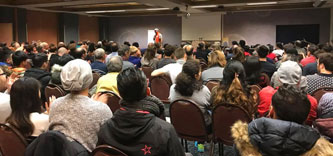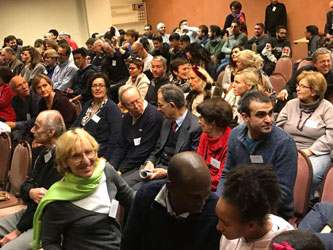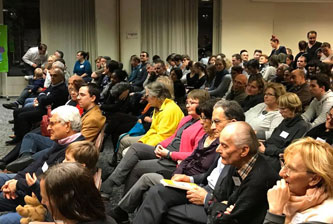 Opening session; audience in plenary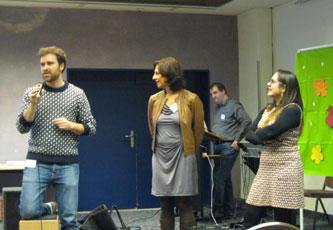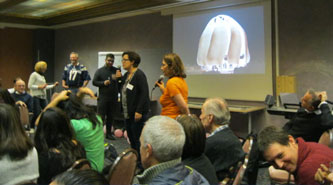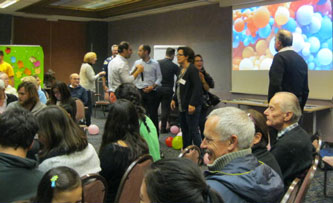 The Auxiliary Board Members on the Board of the Institute helped to plan the programme; there was a workshop and game on the Huququ'llah, the Right of God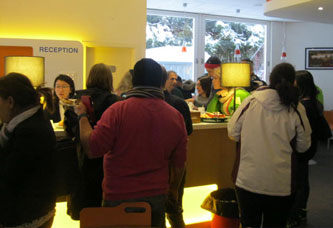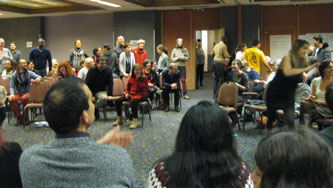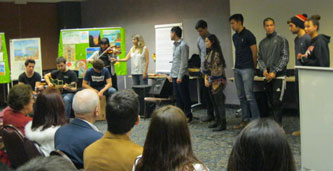 Coffee shop during breaks; games for all ages; youth performance
Music and the arts were an important part of the programme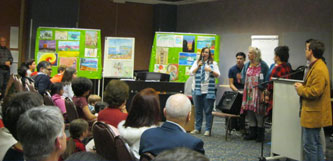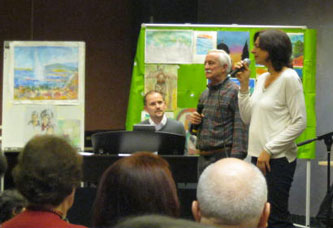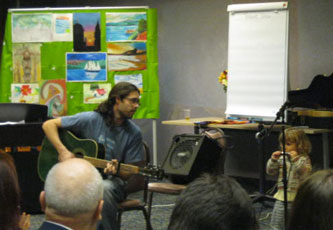 Art workshop exhibition; singing groups; Jean Michel and son perform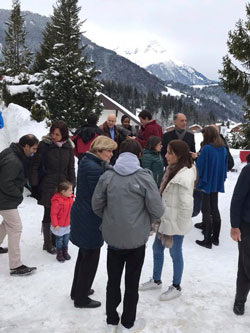 .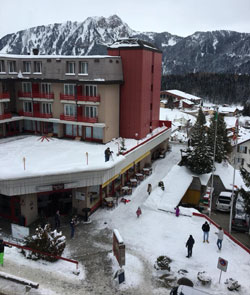 .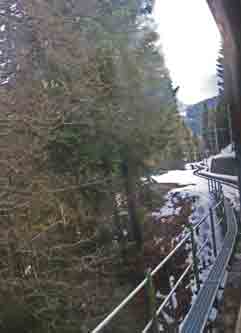 My son-in-law Bahador, Joan and Al Lincoln; the hotel where the school was held; the narrow gauge cog railway climbing up to Leysin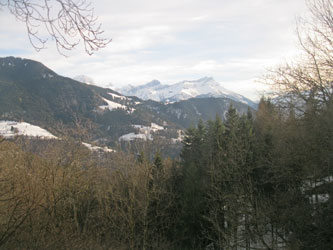 Mountains around Leysin
---