Pontedera, Italy
On 18-25 July I joined the Stendardo family from my Baha'i community in Switzerland at their vacation home in the Tuscan countryside in Pontedera, south-east of Pisa. I have visited them on several occasions in the past (see 2016 and 2017 for more pictures). With their two adult autistic children, these stays in Italy are a welcome break from their life in their Swiss apartment. There is a large garden and a swimming pool, with space for outside dining and barbecues. This year one of Luigi's former colleagues from the World Trade Organization, originally from Mauritius, was also visiting with his mother and son, a delightful six-year-old.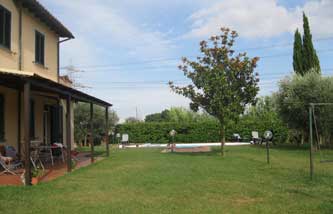 .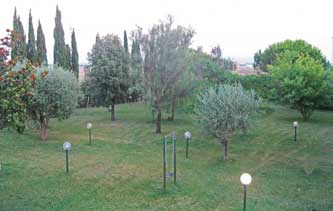 .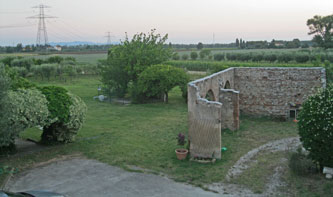 The Stendardo residence, and garden as seen from the house
.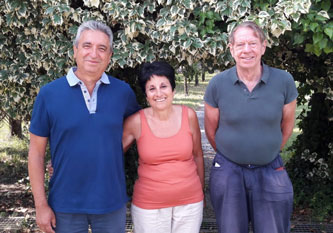 .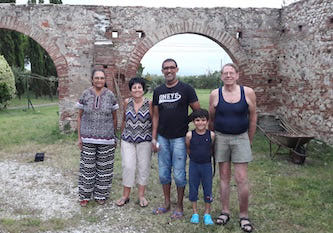 our group; Luigi and Vida Stendardo, and me; after playing petanque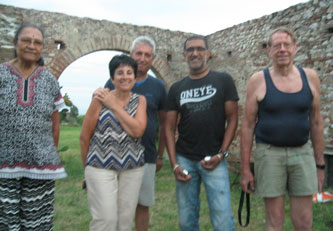 .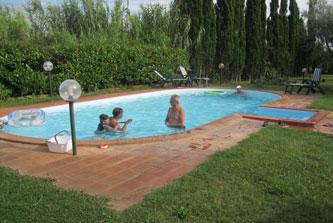 .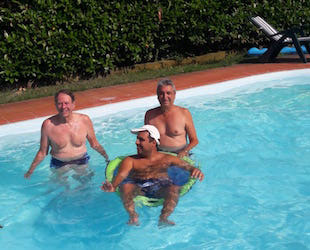 Sudesh's mother, Vida and Luigi Stendardo, Sudesh, and me; me, Simon and Luigi swimming in the pool on a hot day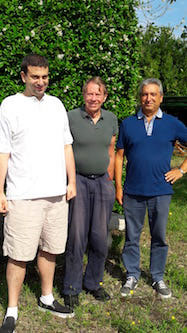 .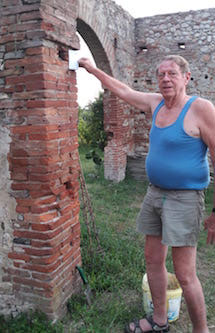 .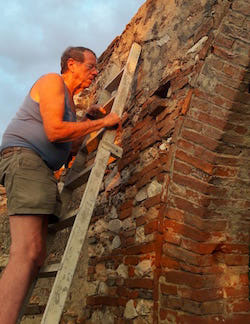 Nabil, me and Luigi; I planted seeds of hanging plants in holes in the wall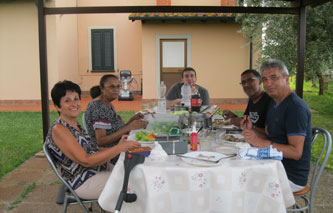 .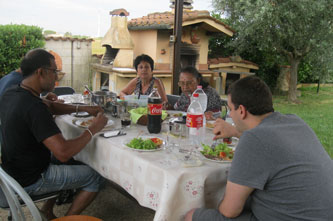 .

Outdoor lunch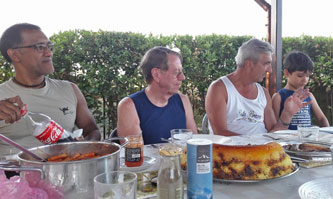 .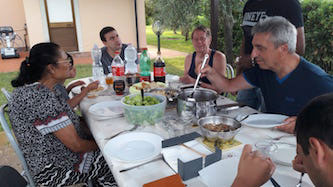 .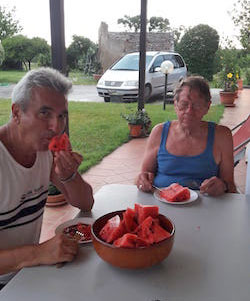 We ate very well with Vida's cooking; watermellon is wonderful on a hot afternoon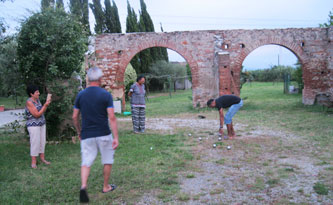 .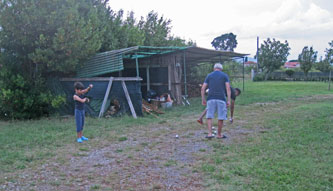 .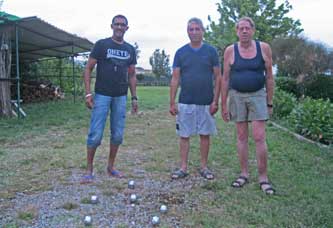 Playing petanque/bowls was a popular evening activity; Sudesh, Luigi and me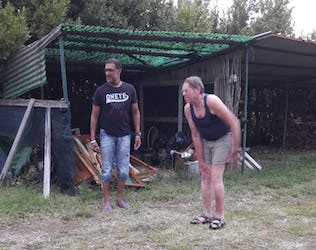 .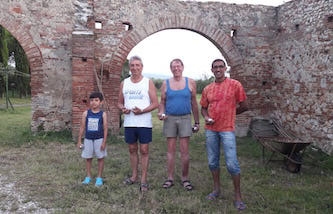 .
---