When it snows, everything turns quiet and white. Now that the chalet is well insulated, it stays toasty warm inside with a fire in the chimney stove.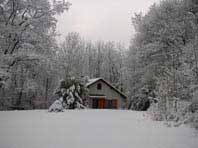 Walking along the forest trails, everything is different.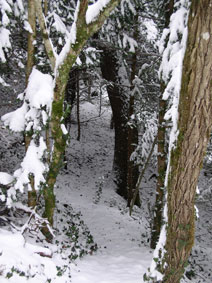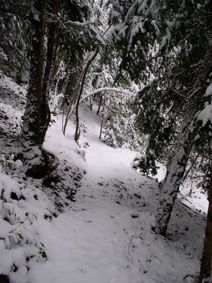 The wildlife leave their tracks in the snow, so I can see that the badgers are still active in and out of their holes. The tracks of deer and hares are also common. They often use the trails I have built through the forest.
Badger dens in the forest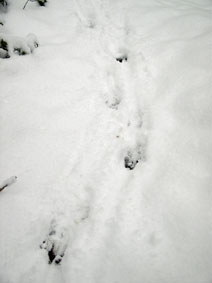 footprints in the snow

I can see much further in winter when the trees do not block the view.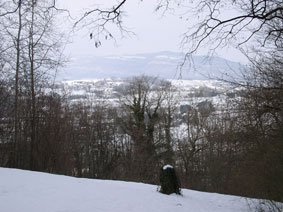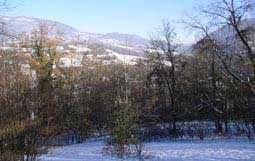 Collecting wood for the fireplace is a year-round occupation. Since the chalet is at the top of my property, the wood has to be carried up hill using my trails. This ensures I get exercise when no other gardening is possible.
Carrying firewood up to the chalet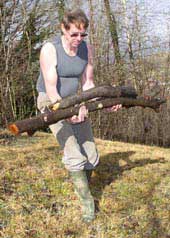 .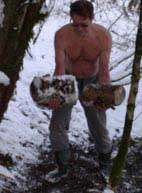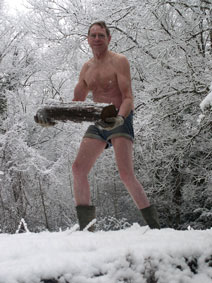 Clothing is unnecessary when working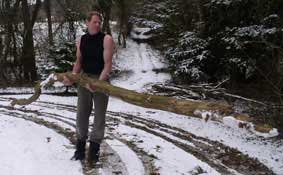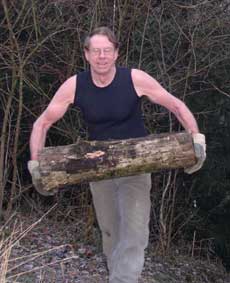 Building trails through the woods has been one of my favorite activities since I was 14 years old and built trails through the forest where I lived in California. The steep slopes on my property make this particularly challenging. In the winter snow, the trails get slippery and I have to clear them if I need to carry firewood.
Clearing and repairing one of my forest trails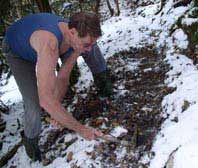 .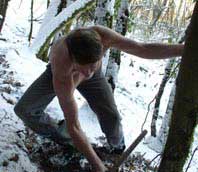 For kindling, I cut up branches and small trees with large shears. This way I get warm twice, once in cutting the wood, and again in burning it.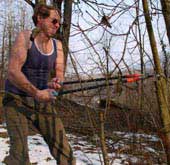 .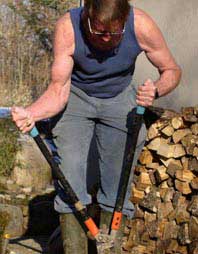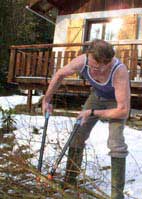 .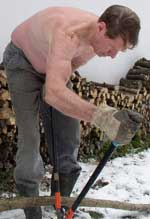 There are sometimes trees to be thinned or removed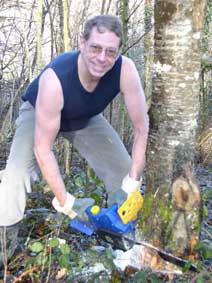 Cutting up fallen trees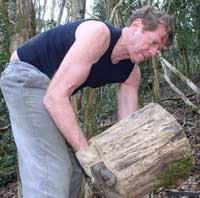 .