La Garde
Bourg-en-Bresse, France
On 7-10 September 2017, I participated in a gathering on Art and Spirituality at the Domaine de la Garde, near Bourg-en-Bresse, France. This is the third time that I have participated in such gatherings at La Garde on themes linked to spirituality (see 2015 and 2016). Our hosts, Friedrich and Margareta von Kirchbach have renovated the chateau and are turning the domain into a centre for cultural and spiritual events. The gathering this year included a German pastor, a Sufi sheikh from England and Kashmir, a Quaker, a retired professor of aesthetics from the USA, the former lead violinist of the Manhattan String Quartet and his wife, a violin teacher, an artist, a poet/musician, and myself. I gave an illustrated talk on Mark Tobey and his efforts to express spirituality.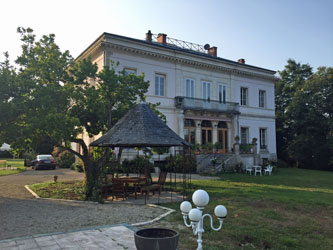 .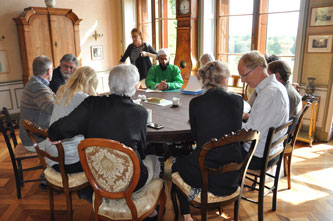 .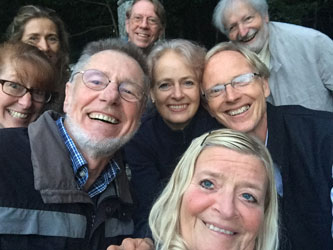 Chateau de la Garde; meeting in the chateau; group selfie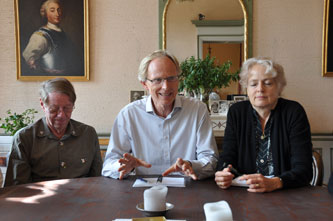 .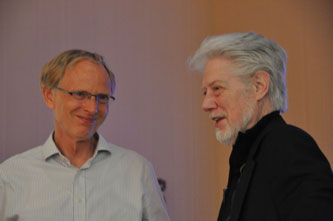 .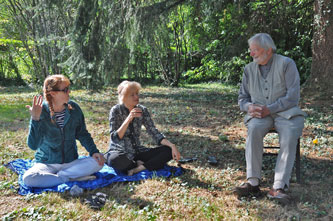 Me with Friedrich and Margareta; Friedrich and violinist; meeting in the park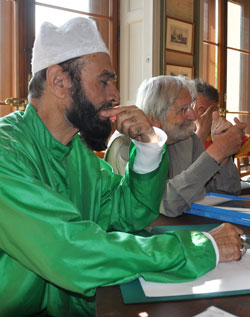 .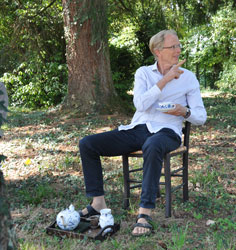 .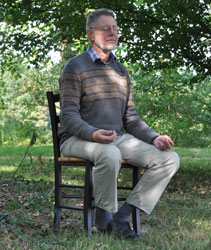 .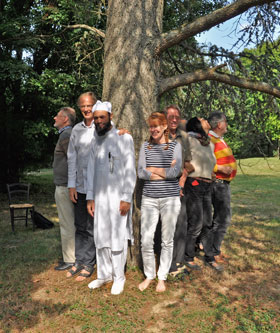 Sufi and Quaker; Friedrich; the Pastor; together in nature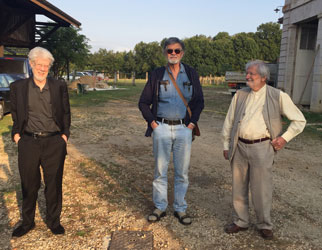 .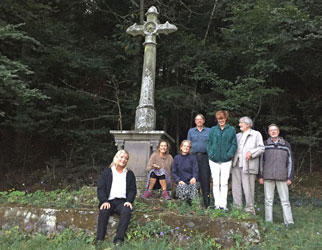 Violinist, professor and Quaker; at the cross in the forest


---