About the author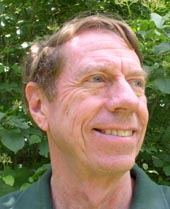 Arthur Lyon Dahl (http://yabaha.net/dahl/) is President of the International Environment Forum (https://iefworld.org), and a retired Deputy Assistant Executive Director of the United Nations Environment Programme (UNEP). He is a frequent consultant on sustainability, environmental assessment and indicators to the World Bank, the World Economic Forum, UNESCO and UNEP. He was Visiting Professor, University of Brighton, and for 13 years has taught advanced studies courses in sustainable development and environmental diplomacy at the University of Geneva and other universities, as well as on-line courses on sustainable development and climate change. He is a Visiting Professor at the European Center for Peace and Development, of the UN-chartered University for Peace, in Belgrade.
A biologist by training (AB, Stanford University; PhD, University of California, Santa Barbara), specializing on small islands and coral reefs, he has worked in the Pacific, the Caribbean and the Western Indian Ocean, and lived for many years in New Caledonia as Regional Ecological Adviser with the Secretariat of the Pacific Community (SPC) where he organized the Secretariat of the Pacific Regional Environment Programme (http://www.sprep.org). He also spent several years with UNEP in Africa. He was in the secretariat for the United Nations Conference on Environment and Development (Earth Summit, Rio de Janeiro 1992) and participated in the World Summit on Sustainable Development (Johannesburg 2002) and the UN Conference on Sustainable Development (Rio+20, 2012).
A life-long member of the Bahá'í Faith, he chose science as his field of service to humanity and the planet, and has always sought coherence between his values and his work. He represented the Baha'i International Community at the Stockholm Conference on Human Environment (1972), the UN Copenhagen Climate Change Conference (COP15, 2009) and COP21 in Paris (December 2015). He participates frequently in interfaith activities. He has published over 200 papers and reports (http://yabaha.net/dahl/biblio.htm), and books including Unless and Until: A Baha'i Focus on the Environment, The Eco Principle: Ecology and Economics in Symbiosis, and, with Augusto Lopez-Claros and Maja Groff, Global Governance and the Emergence of Global Institutions for the 21st Century (Cambridge University Press, 2020).
---
The illustrations in this version of In Pursuit of Hope are photos by the author and fragments of paintings by Bahá'í artists Mark Tobey, Geraldine Robarts and Pehr.